Those lucky enough to have their hands on Valve's upcoming VR controllers are reporting noticeably better finger tracking thanks to a new firmware update released yesterday.
The changelog reads:
Finger tracking: This update adds logic for detecting and adapting to a wider range of hand sizes and finger placements based on finger activity over time.
Some developers with prototypes of the controllers had previously reported issues with the finger tracking. Based on the changelog, this seems to be related to the difficulty in supporting the wide range of human hand sizes.
This video from YouTuber Bradley Lynch shows the combined hardware and software improvements from November to today:
The Index Controllers were codenamed "Knuckles" during development. The main selling feature is the ability to fully let go of the controller, which allows for more natural grabbing and throwing of virtual objects.
An early protoype was first shown back in 2016. Over the past three years Valve has continously improved the prototypes. Back in June, the company reduced the touchpad to a small strip and addded a thumbstick for better gaming.
The concept of finger tracking through capacitive sensors was first shipped in the Oculus Touch controllers in late 2016. But whereas Touch only tracks the thumb and index finger, Valve's controllers track the other three fingers too. This allows for a much wider range of gestures and should increase the feeling of hand presence.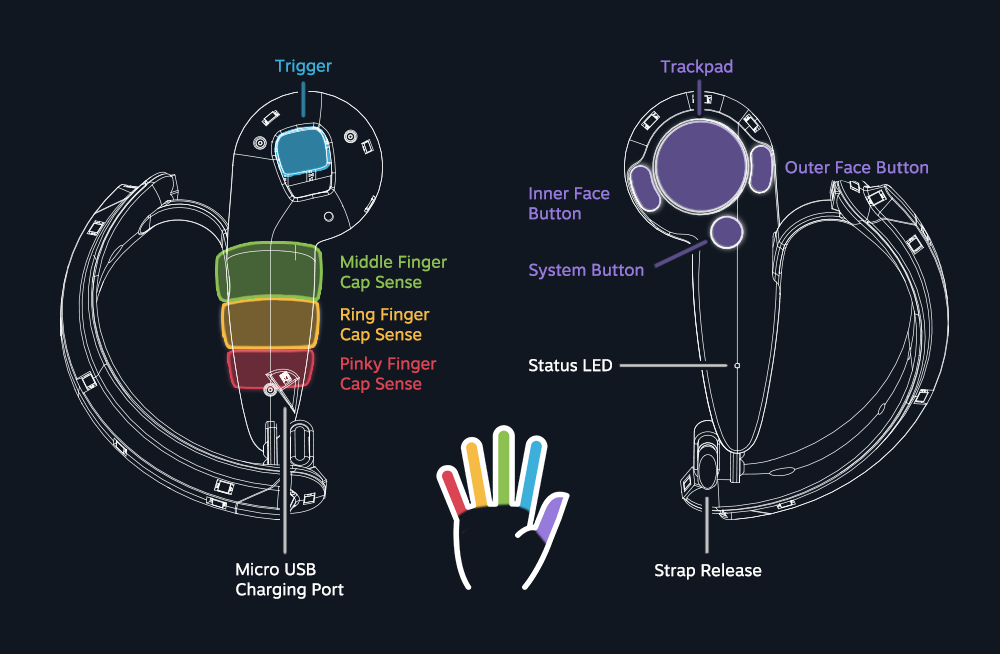 Valve is launching its own PC VR headset alongside these controllers. But since the controllers use the SteamVR "Lighthouse" tracking system, they will also natively work with the existing HTC Vive and Vive Pro. That means if you own one of those headsets, you can preorder these controllers in May. Valve says they'll ship in June.