John Carmack gave a succinct review of Bigscreen Beyond.
Beyond is an ultra-compact and ultra-light SteamVR headset designed to enable truly comfortable long duration PC-based VR sessions. The key drivers of its tiny size and light weight are the use of OLED microdisplays and the fact that each unit is customized for the buyer's face and eyes instead of being adjustable, based on an iPhone 3D face scan. It was announced in February and two weeks ago, Bigscreen announced production had begun.
In a Twitter thread this week legendary programmer John Carmack, the former CTO of Oculus, gave his impressions of the Beyond he personally ordered. Here's what he said: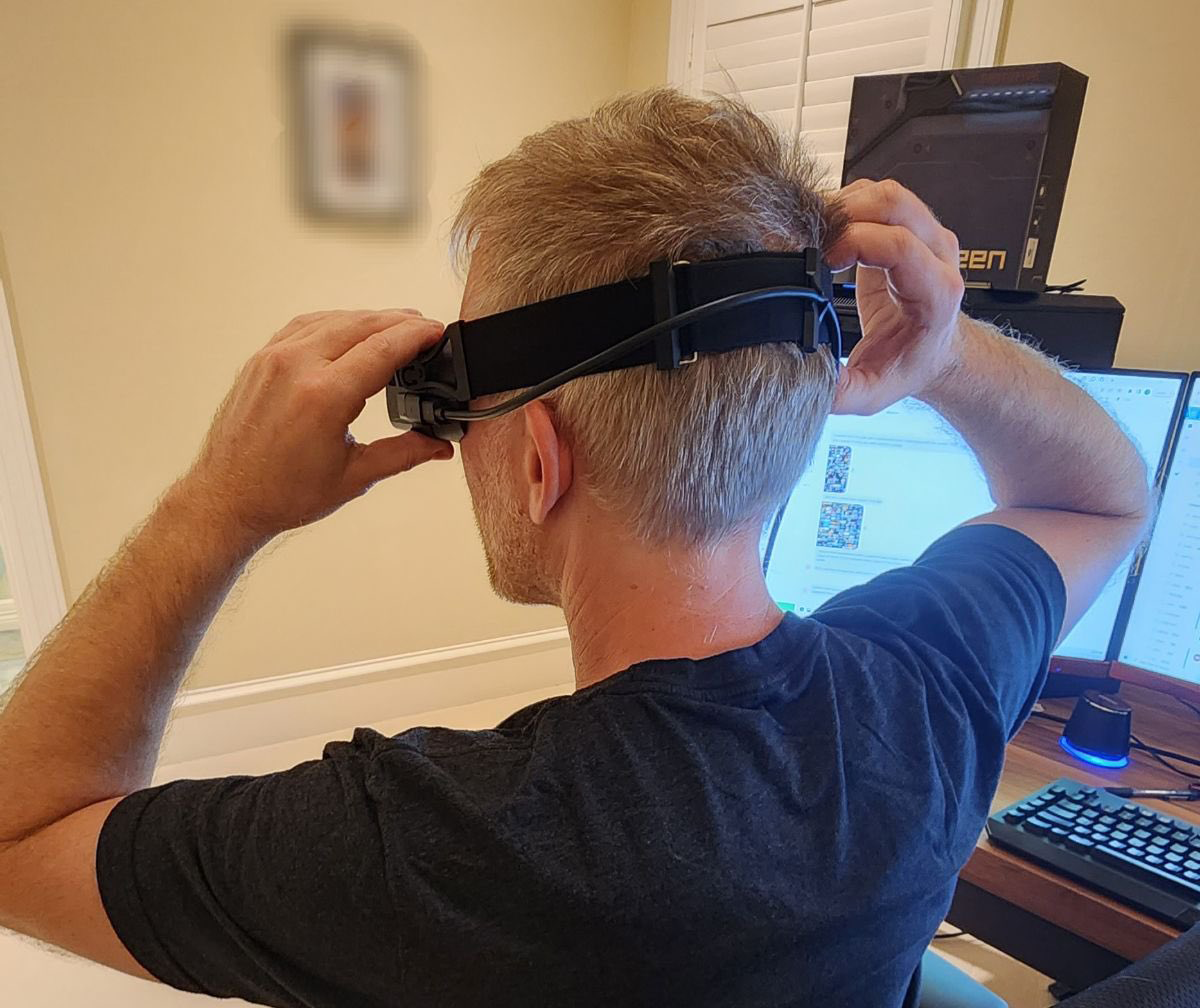 Comfort & Fit
As a result of the iPhone based face scanning before ordering, the fit is perfect, with zero light leaks. The custom printed facial interface is comfortable, but not breathable, so it isn't great for fitness activities.
Lenses & Resolution
The prescription lens inserts snap in with magnets and work well.
The visuals are a trade off vs Quest Pro. The resolution is clearly higher, but there are more internal reflections in the pancake optics, and the quality falls off more toward the edges. There are parts of the view where screens look fantastic, good enough for actual productivity work, but not across the entire view.
Lack Of Audio
I sorely miss integrated audio. Having to mess with headphones severely impacts the minimalist feel of the headset. I know some people have strong opinions, but I still feel Quest made the right decisions around audio.
Cable And Tracking
The cable to the PC and the tracking base stations are the biggest downside.
The magic of stand-alone VR is real, and while some people happily trade it away for the raw power and flexibility of a PC, I wouldn't recommend any PC VR setup as an entry point to VR.
Conclusion
For people considering an upgrade to a PC VR system, Bigscreen Beyond should be in the mix. I am very happy to see this extreme focus on light weight, and I hope it impacts Meta's future designs.