UPDATE: our sources have confirmed to us that this is an upcoming Valve headset – read full details here
Images of a prototype VR headset with a Valve logo visible on the circuit board have leaked on the image sharing website imgur. The images are unverified, but the detail and number of headsets shown make it likely to be authentic.
Valve currently does not sell a VR headset. Instead, the company has partnered with HTC to release the Vive in 2016, and then the higher end 'Vive Pro' earlier this year.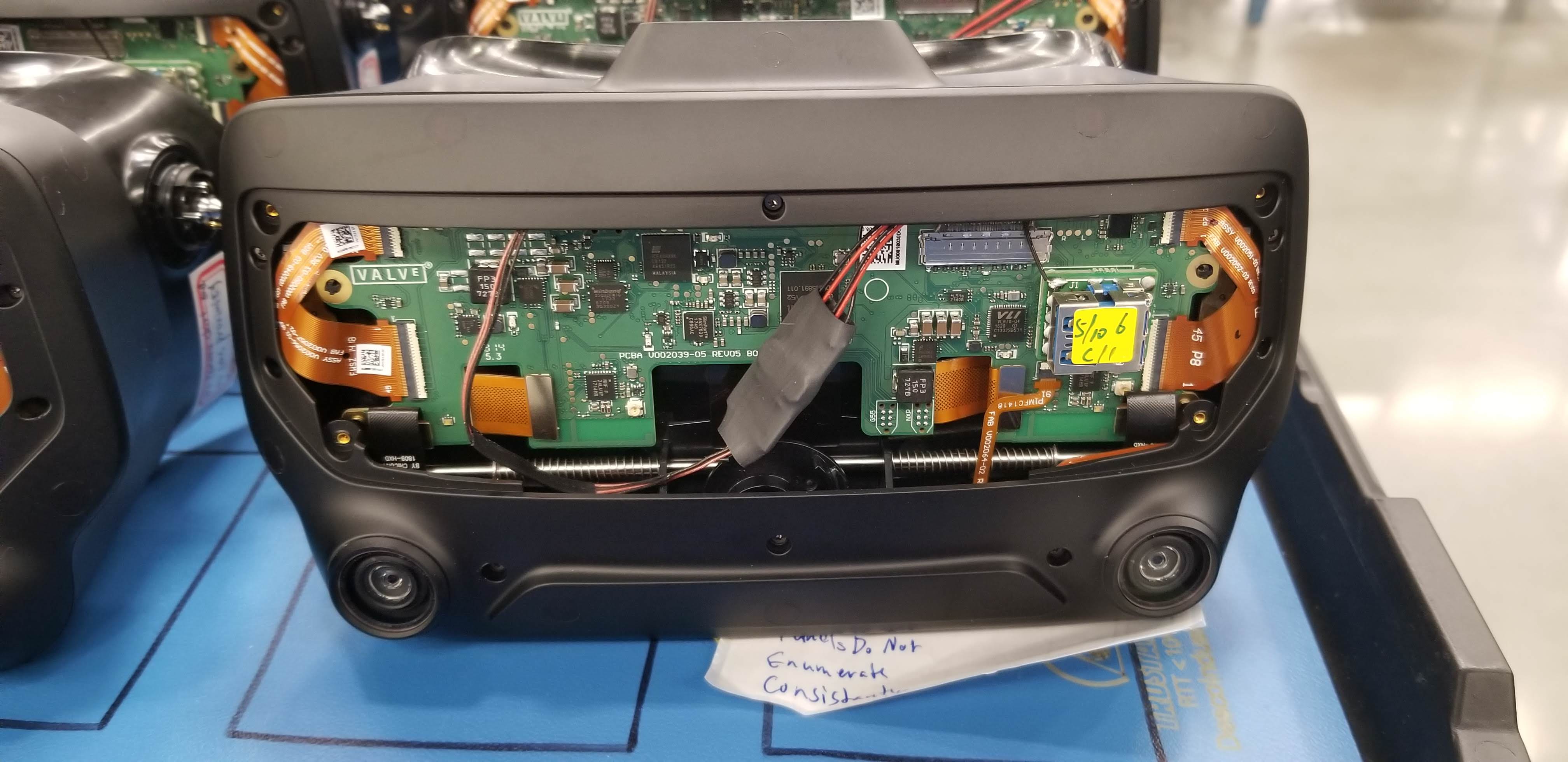 The leaked headset features what appear to be SteamVR tracking photodiodes under the plastic (similar to how Oculus hides IR LEDs under the Rift). It also has 2 cameras visible and integrated headphones. The padding on the back is visually similar to the padding on Valve's "Knuckles" controllers prototypes.
The lenses appear to be larger than those of the HTC Vive, which likely indicates a larger field of view. Given that a larger field of view means lower angular resolution, this headset may have a higher resolution display too.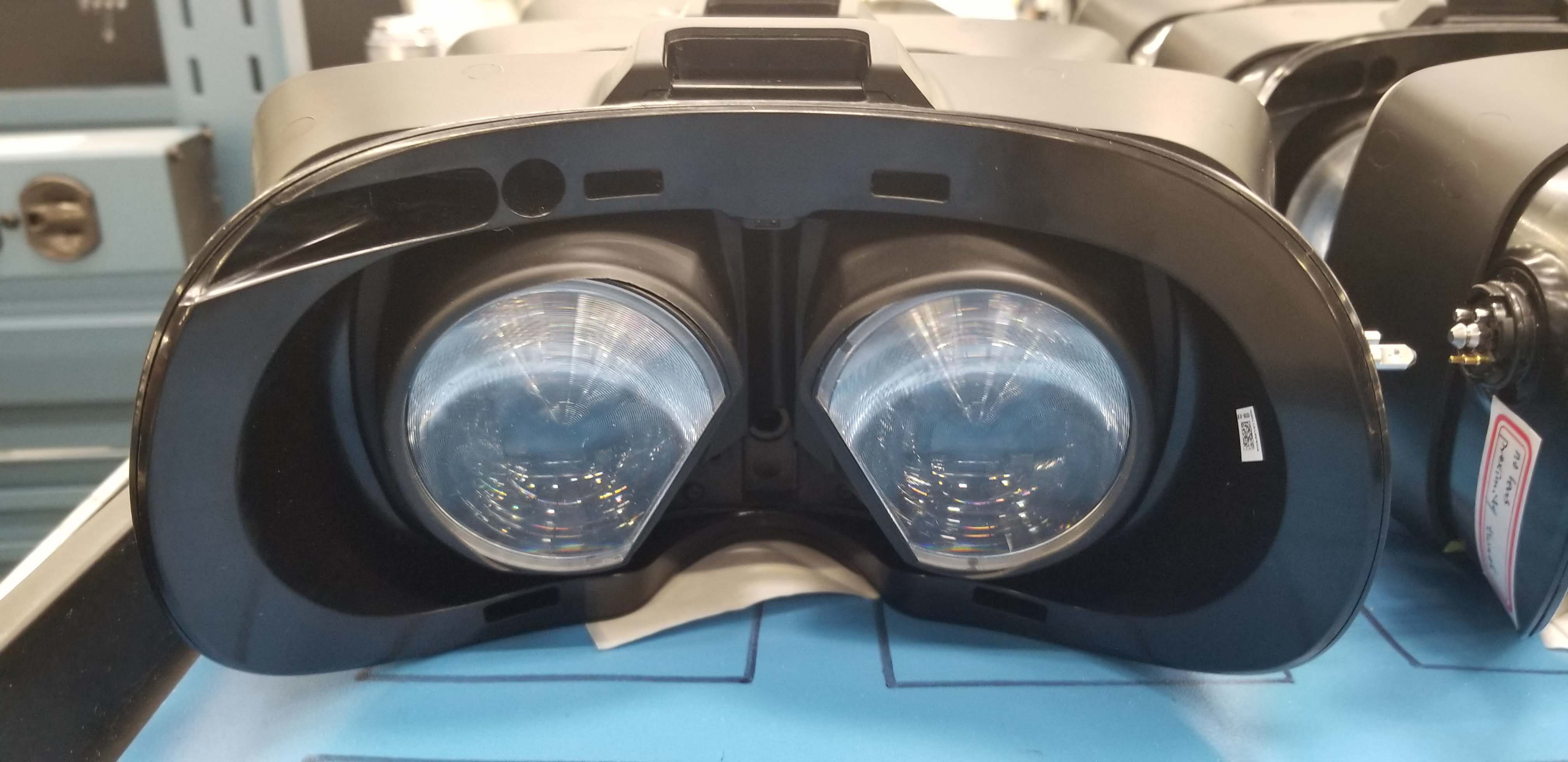 It's important to note that we have no context for what this heasdset is. It could be an internal prototyping testbed, or a reference design for manufacturers (like HTC) to follow for future headsets. But the more tantalizing possibility, that we know you're already thinking, is that this could be a prototype for a future headset from Valve itself. If so, the company could be planning to release it alongside its "Knuckles" controllers next year – which could be direct competition for the "Rift S" headset that Techcrunch reported Oculus is planning.
The clock on the monitor in the main image suggests that these photos are from July. Whatever this is, it's likely much further along today than it was back then. We'll keep you updated on any further hints of a VR headset from Valve.