Update: HTC says the initial stock of the TPCAST accessory kit sold out in 18 minutes. A second batch may be available for pre-order next month. Also, an update to the TPCAST website claims the Vive system adds less than 2 milliseconds of latency, and HTC addressed skepticism surrounding the accessory.
Oculus may be closing out 2016 with a bang with the launch of its Touch controllers, but HTC is going to kick off 2017 with something special: a peripheral that makes its Vive headset wireless.
HTC today announced a tether-less VR upgrade kit for its SteamVR device, made by TPCAST, one of the first of 33 companies to join the Vive X Accelerator. A preview version of the kit was shown off today at Alibaba's "11/11" global shopping festival in Shenzhen, China. This is not the wireless prototype device in the works at Quark VR.
Below we have exclusive footage of the upgrade kit being sampled by Alvin W. Graylin, China Regional President of Vive at HTC. There are no wires connecting the headset to the PC behind the monitor.
https://youtu.be/vYMzuvjBbN4
Speaking to UploadVR in a phone interview, Graylin said that the experience would "greatly improve" the overall Vive experience, with no "noticeable difference" for factors like latency. The product will be available to pre-order with a standard battery, though Graylin said that a bigger battery will be sold eventually. We're told the standard battery can deliver around one and a half hours of power. The bigger battery would rest in a user's pocket.
HTC expects the device to be adopted by "avid" Vive users, though it could also be useful for businesses. Arcades, an area that the company is placing a big emphasis on of late, could have multiple Vive units without worrying about tangled wires and fewer tripping hazards, for example.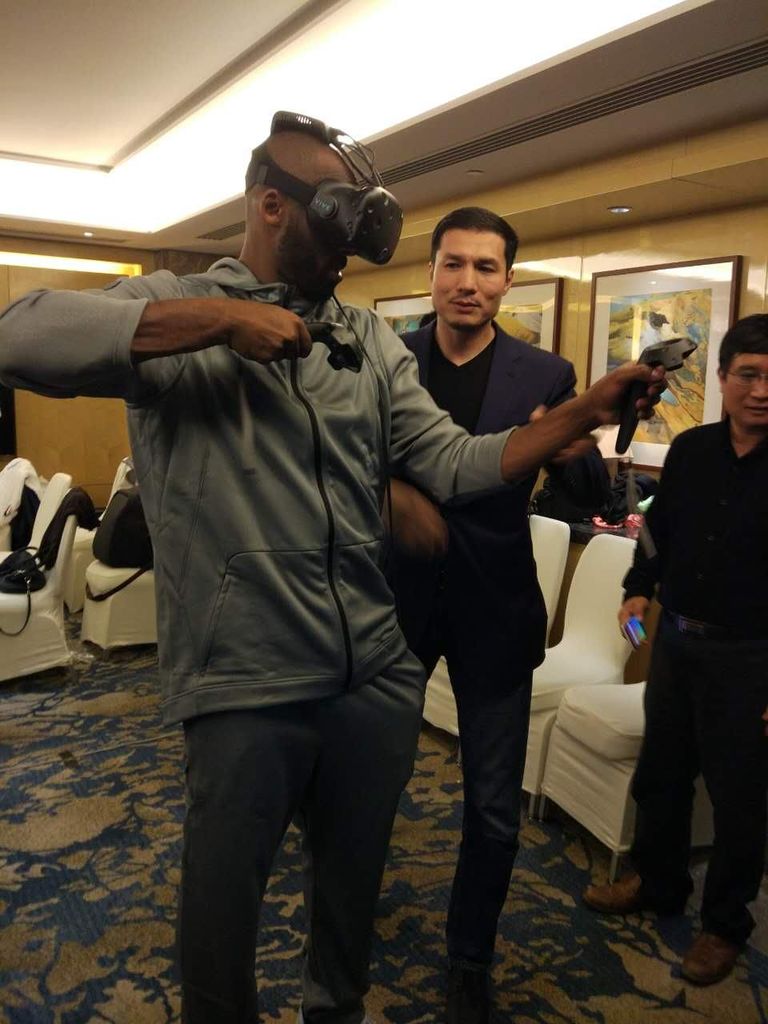 The upgrade kit will be available to pre-order on Vive's Chinese website "in limited quantity" for 1,499 RMB ($220.33). The kit is said to ship starting in Q1 2017. According to HTC, pre-orders go live at 7 a.m. Pacific on Friday. Graylin said anyone could order the unit from there and pay for shipping. According to HTC, in a press release, "Order fulfillment will be prioritized to existing customers who can provide a valid Vive serial number."
Graylin said plans for local releases haven't been discussed and he wouldn't confirm if the tech could be integrated into future versions of the Vive, though he does "imagine technologies like this will become an option for future products."
Wireless PC-based VR is the third type of tether-less VR headset to emerge in the VR industry, the others being devices that use mobile phones and entirely standalone systems. The latter category is quickly gaining interest, with major players like Oculus recently showcasing their own solutions. Products like this upgrade kit might hit a nice sweet spot, allowing people to immerse themselves in complex virtual worlds with hand controls and full freedom of movement throughout a room.