A new Vive Tracker goes on sale March 24 that HTC says is 15 percent lighter than the previous generation with 75 percent better battery life. The new Tracker also sells for 30 percent more than the previous generation, or $129.99 compared with $99.99.
HTC's Tracker is the go-to solution for a range of applications with the most obvious being full-body tracking. The accessories attached to each foot and the hip, combined with controllers and the head-mounted display itself, can provide enough tracking data for compelling full-body avatars in applications like VRChat. It is also attachable to various accessories, like rifles or tennis rackets, to make those objects trackable in VR as well.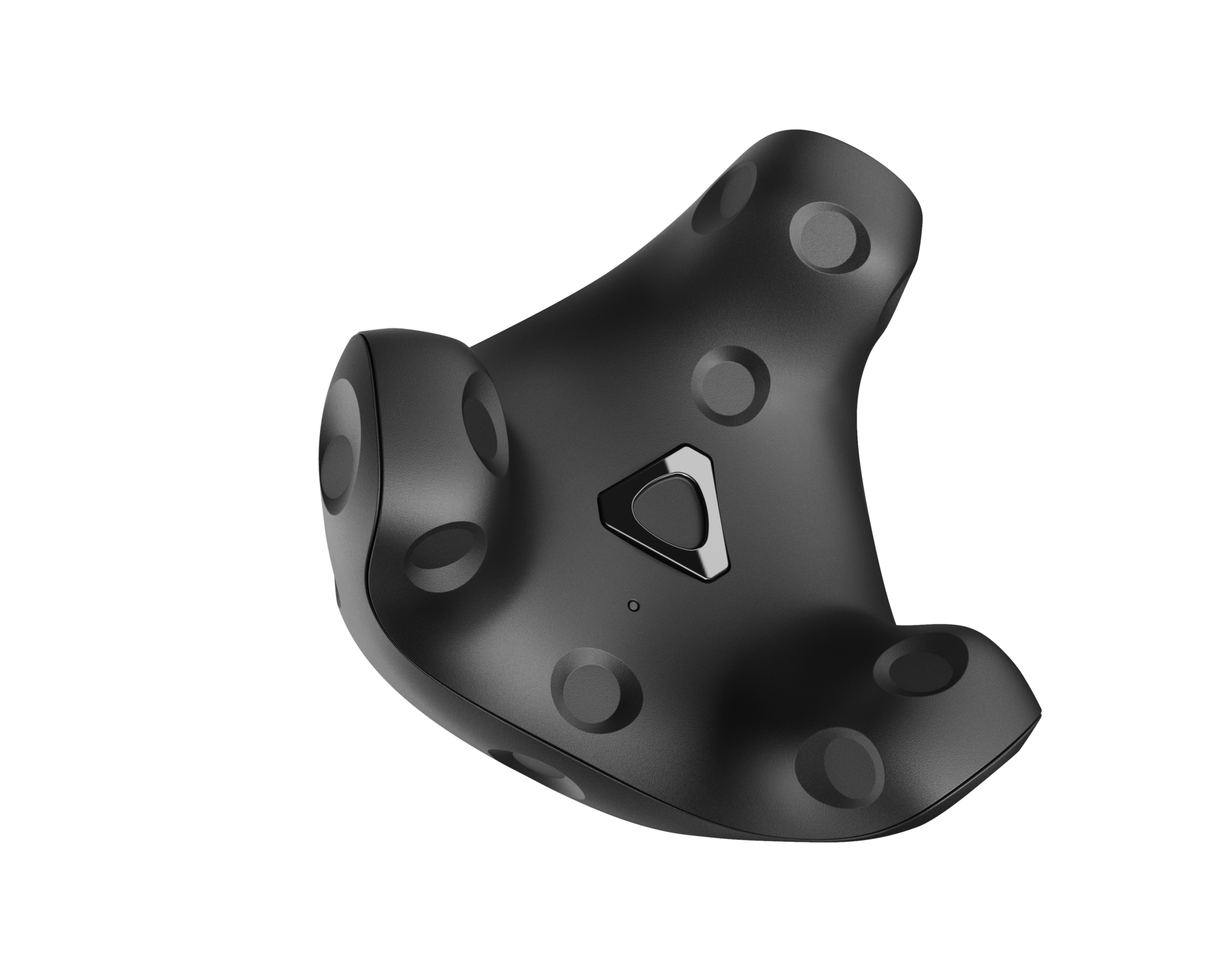 HTC says the new Vive Tracker 3.0 can deliver seven hours of continuous use on a single charge with a smaller footprint than the earlier generations. The device is compatible with SteamVR 2.0 and 1.0 tracking so should be compatible with all headsets that use Steam-VR Tracking like Valve Index, Vive, and Vive Pro. It'll be available for purchase at http://www.vive.com/tracker3 on March 24. The device carries the same pin and mounting layout as previous generations so it should be compatible with existing setups.
Announced alongside a Facial Tracker for the Vive Pro, the reveals end speculation building from a series of tweets from HTC. Of course, HTC is also expected to release a new standalone VR headset at some point this year but such a device is likely to depend on inside-out tracking rather than SteamVR Tracking.
The move toward higher pricing by HTC will come up against efforts like the forthcoming Tundra Kickstarter campaign and a Swedish teenager attempting to lower the price of full-body tracking in VR, not to mention any potentially unannounced efforts to bring more of your body into VR.