There are two sides to HTC's Vive VR business; consumer and enterprise. The original Vive targets the former market while the subsequent Vive Pro and Focus devices cater to the latter. The company's messaging around which device belongs in what category hasn't always been clear, however. With the launch of the consumer-focused Vive Cosmos pending, HTC is taking steps to clarify its target markets a little more with the launch of "Vive Enterprise Solutions."
This "new business unit" serves as an umbrella term for all of the hardware and software work HTC is doing on the enterprise side. It covers the PC-powered Vive Pro, the eye-tracking enabled Vive Pro Eye and both the standalones Vive Focus and Vive Focus Plus, according to a press release from the company. It also covers the company's development efforts, working with customers to provide specific solutions.
"We will continue to have consumer-focused product lines and with today's announcement [of] enterprise-specific ones," a Vive spokesperson wrote in an email. "The announcement from this morning focuses on developing an all-up enterprise strategy in specific use-cases. For instance, we've found our customers need more than just a Vive headset to deploy, so we're focused on building those specific uses in training, collaboration, design and location based entertainment (LBE)."
Cosmos And Original Consumer HTC Vive
The move comes just as HTC ramps up marketing around the Cosmos, its first consumer VR headset since the original Vive in 2016.
Cosmos is HTC's first PC VR headset to trade Valve's SteamVR Tracking (aka 'lighthouse" positional beacons) for an inside-out solution under the new term "Vive Tracking System". As we learned last month, Cosmos uses six cameras and features a combined resolution of 2880×1700.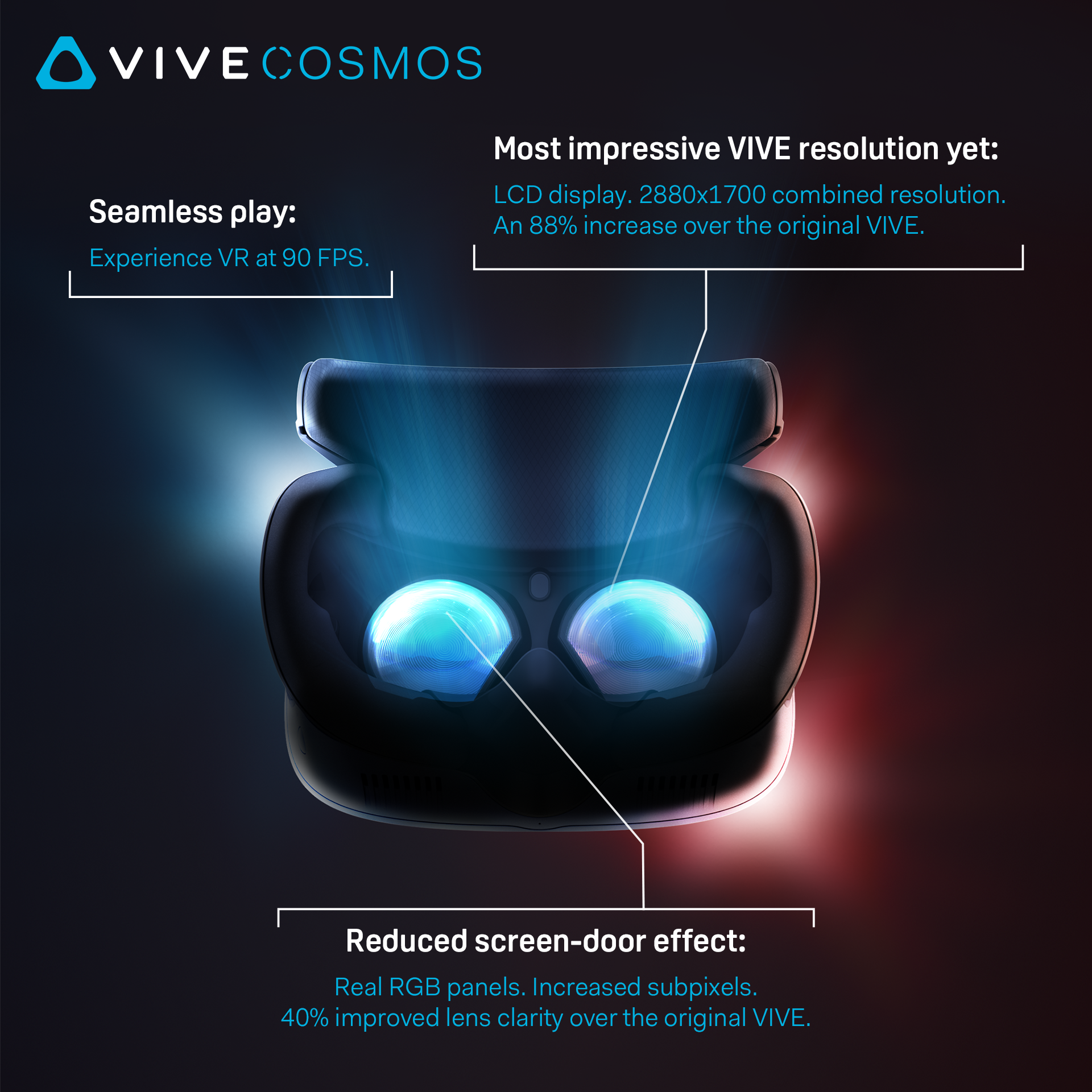 The kit is supposed to launch sometime in the next three months. We haven't gone hands on yet with Cosmos but we hope to get that chance prior to pre-orders for the device opening up — whenever that may be.
One thing that's still unclear is whether the original Vive will still be sold after the release of Cosmos. Facebook, for example, retired the original 2016 Oculus Rift with the May release this year of Oculus Rift S. Valve, meanwhile, released the Index VR headset and controllers which make sense as an upgrade for folks with an original Vive.
"We are working through options for the original Vive once Cosmos launches," the Vive spokesperson wrote. "But don't have details to share today."

Senior Editor Jamie Feltham contributed to this report.