Horror Bar VR returns from the grave once again, serving brains to zombie patrons now on Quest 2.
Note: This article was originally published on May 21, but was updated and republished with a new headline, lede and minor edits on May 25 to reflect the game's release on Quest.  
Developer VR Factory describes Horror Bar VR as "a frighteningly engaging family-friendly zombie bar simulator." First released in 2020, you play as a bar boss juggling some unique orders, ranging between burgers made with still-beating hearts and brains to bloody drinks served with frozen eyeballs. Your goal involves satisfying this impatient horde of zombies, earning tips for good performance and fending off rowdy customers.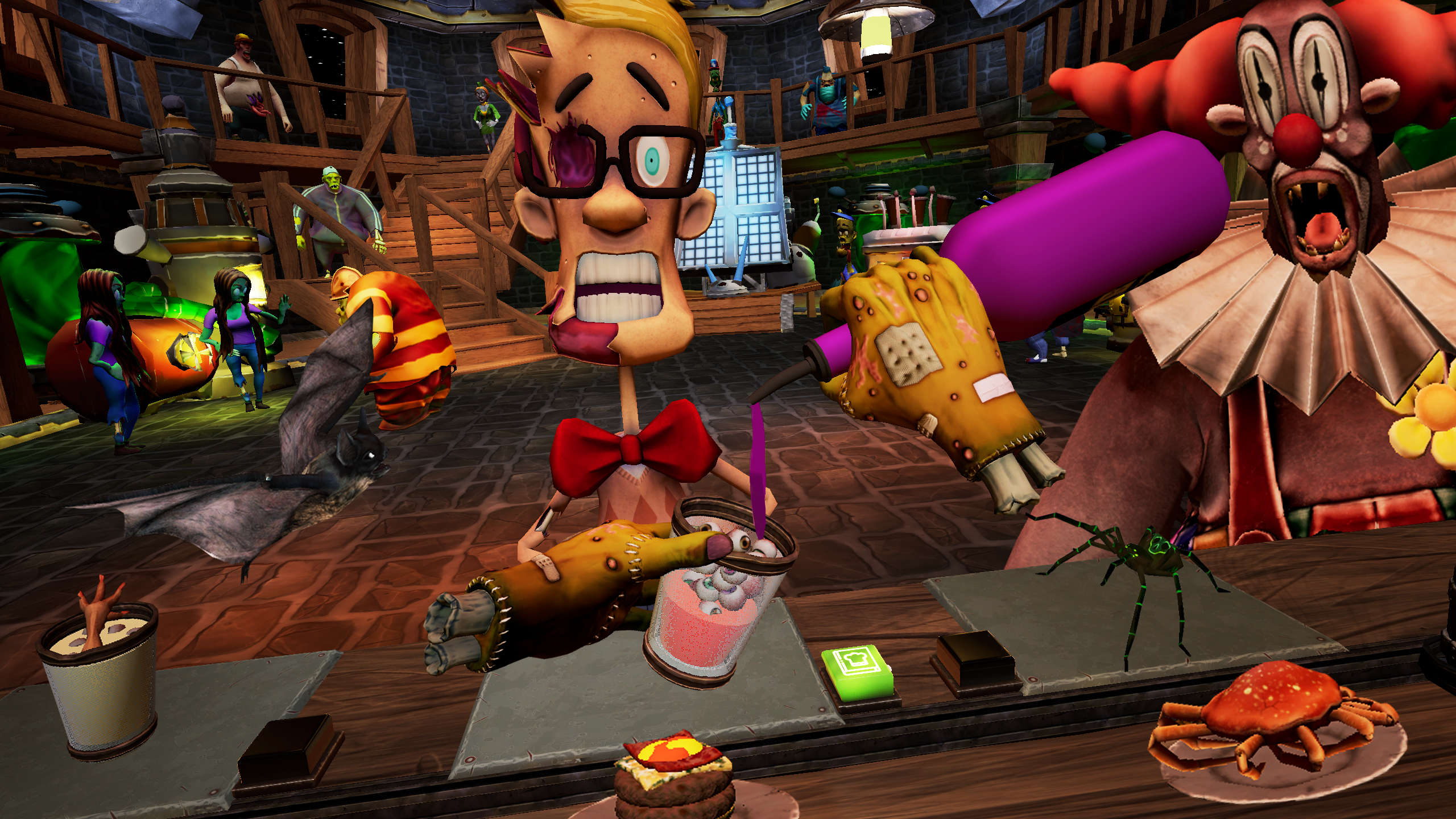 Alongside practice and free modes, Horror Bar VR includes a 33-level campaign "that will test their mastery of drink pouring and food making," gradually introducing increasingly difficult recipes and additional challenges, like stopping thieves from stealing. New equipment bought with your earnings lets you gradually upgrade your bar, also introducing different food preparation methods.
Horror Bar is available today on Quest 2 and Quest Pro, while also available on Steam, Rift, Viveport, Pico and PSVR.