The future of VR content lies with increased resolutions, higher image fidelity, wireless tracking, better form factors, and the removal of any and all other barriers that remind users they're not actually inside the digital world. Light fields, like the stuff groundbreaking tech company OTOY is working on, are at the heart of that future evolution.
Yesterday, Google released a free app on Steam called Welcome to Light Fields that shows a quick tease of what this technology is capable of producing. Using a special camera (shown below) Google is able to capture 3D images that can be freely explored as if they were rendered in a game engine like Unity or Unreal. It's sort of like a 360 photo, but it's not flat and has actual depth. It really feels like you're there.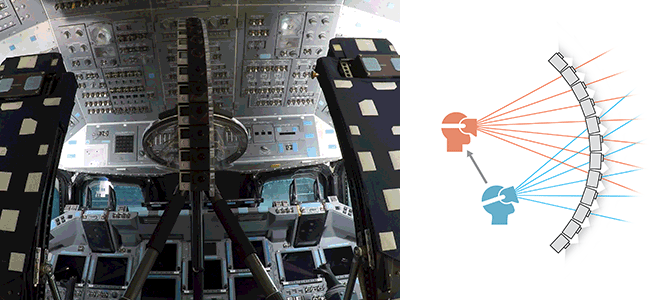 The special cameras scan real-world environments so that when you visit them inside of a VR headset it really feels like an actual place. The difference in image quality alone between this content and images you might see in any 360 photo app or 360 video is monumental. Imagine exploring a version of Google Earth that has areas that were scanned using light field technology instead of just standard photographs.
Google's Welcome to Light Fields app is essentially a small collection of scanned environments (including the actual Discovery spaceship) that you can walk around and experience. There is a brief tour mode as well that gives you a quick synopsis of several and lasts around 5-10 minutes.
As a result, the Welcome to Light Fields experience itself is extremely short and serves as little more than a tease — but that's the point. Since it's free, anyone with a Rift, Vive, or Windows VR headset should check it out for a taste of the future.
Let us know what you think of this impressive still-developing technology down in the comments below!