Several months back, UploadVR released a story about a revolutionary company called Eyefluence that was pioneering a new form of human/computer user interface. This new system would allow a user to control a digital device through only the movements of his or her eyes. This tech may seem unnecessary for present day smartphones and personal computers, but as the world of immersive computing continues to barrel towards us it will become infinitely more relevant. Google certainly thinks so as it has just acquired Eyefluence for itself.
According to an official statement on the Eyefluence blog announcing the acquisition:
"Today, we are excited to announce that the Eyefluence team is joining Google!  With our forces combined, we will continue to advance eye-interaction technology to expand human potential and empathy on an even larger scale.  We look forward to the life-changing innovations we'll create together…Over the last three and a half years we have built an incredible team, advanced our eye-interaction technology, and created strong partnerships that have lead to the development of a completely new language for eye-interaction."
We had the chance to try the Eyefluence tech ourselves and the results were impressive. Suffice it to say it will make everything from opening a menu to sending a text as easy with your eyes in the future as it is today with your fingers.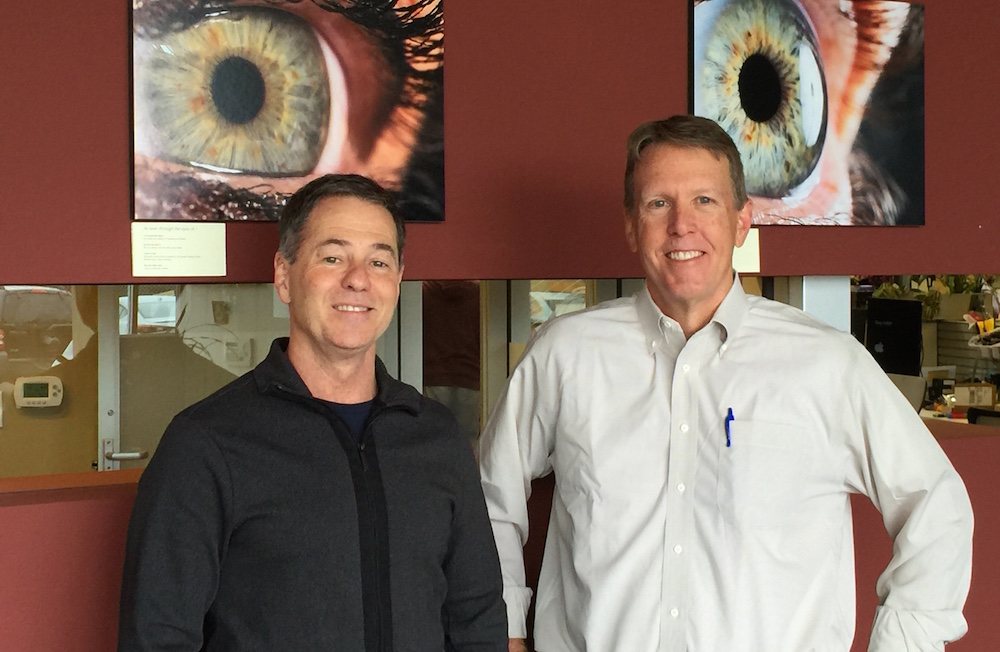 Google will also be gaining a crucial set of 18 utility patents from Eyefluence on usages ranging from eye-tracking and UI interaction, to biometric security scanning.
Eyefluence has AR Interaction patents that would improve hi-res gaze tracking, and use your eyes for continuous identification and security — AKA replacing the thumbprint scanner and security passwords on your computer or phone. These intellectual properties are tools for Google as it continues to build out its immersive technology arsenal. 
Google will reportedly be releasing its Daydream View VR headset in the next 2-3 weeks. This is a mobile system, powered by a users smartphone. However, the tech giant has already indicated that they are aiming to one day release a stand alone headset that incorporates eye-tracking. It now seems we know where that tech will be coming from.
No details have been released as to the exact terms or monetary value of the buyout. We will update this article as more facts come to light.
Featured Image Credit: Fast Company