One of the biggest questions surrounding Microsoft's mixed reality platform, Windows Holographic, is if it will support the company's mysterious Project Scorpio. Today, we can confirm it will.
Microsoft is rolling out development kits for the first VR headset made by Acer later this month, but in a blog post announcing that news, it dropped an even juicier detail. It notes that the company is looking to take its platform beyond "mixed reality-ready" desktops and its own MR headset, HoloLens, stating: "Our plan is to bring mixed reality content to the Xbox One family of devices, including Project Scorpio, in 2018."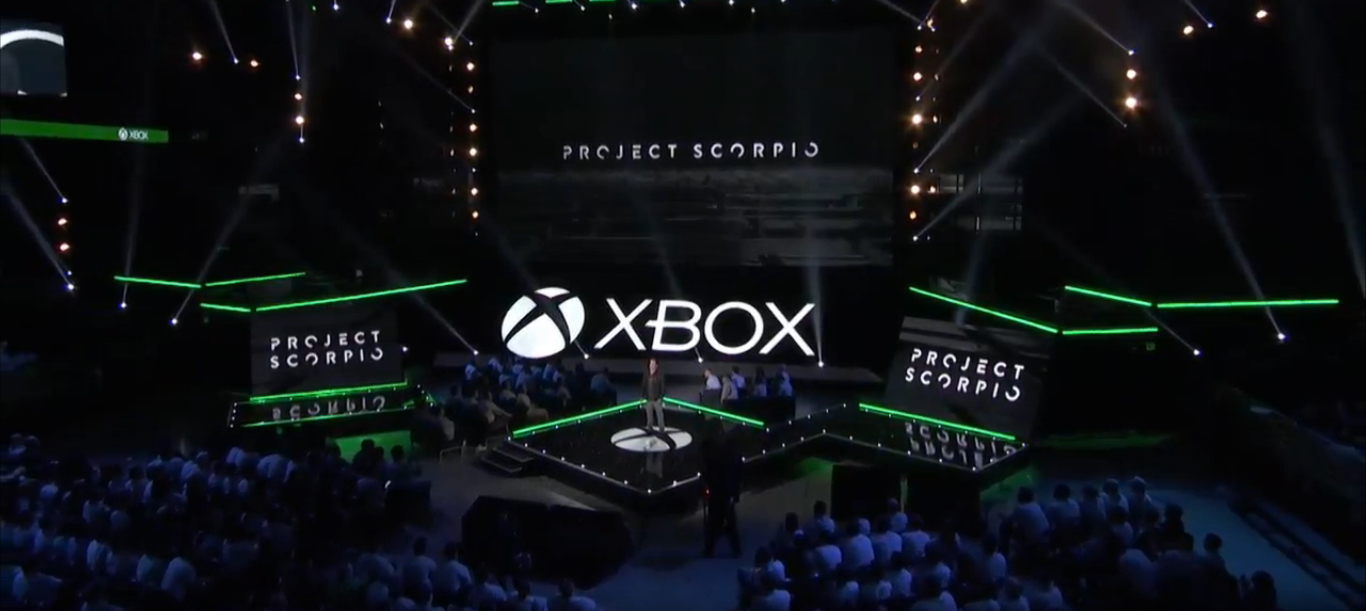 The wording is very specific, but it does at the very least confirm that immersive, reality-altering content made for the Windows Holographic platform is on the way to Scorpio, the company's upgraded take on the Xbox One. The device was announced at last year's E3 where Head of Xbox Phil Spencer noted it would support "high fidelity VR", though it remains shrouded in mystery for now.
We spoke to Alex Kipman, Technical Fellow at Microsoft, ahead of this announcement. While he also didn't specifically state that the headsets would support Scorpio, he did assure that these would be "entertainment" devices, which is why "we added a blurb in the blog that says  we're also bringing support for our Xbox family of products to these things in 2018 inclusive of Scorpio."
Furthermore, Microsoft pointed game developers interested in working with its headsets to the ID@Xbox program, an initiative designed to get indie developers making games for Xbox One and Windows 10.
A Microsoft spokesperson declined to confirm that the headsets would support Scorpio, but did offer the following statement:
Windows Mixed Reality experiences will light up on other devices, including Xbox One, over time. Developers can start crafting their mixed reality gaming experiences this year on the desktop to bring them to Xbox One in 2018. Beyond that, we have nothing else to announce today.
There's a lot to unpack from these statements. Firstly, Project Scorpio is shaping up to launch in the holiday 2017 period, so it sounds like mixed reality support won't be included out of the box, instead arriving next year. It's own VR devices are also set to launch this holiday.
The mention of "Xbox One family" also suggests the original console might support this content too, which wasn't stated before. In the past Microsoft has said that Scorpio won't have exclusive games, and suggested its MR devices won't need a high-powered PC to run.
What we still don't know is what VR headset will support these consoles. Microsoft's headsets seem a likely option, but could it go beyond that to also support the Oculus Rift and HTC Vive? We'll likely have to wait until E3 2017 to find out more, and Microsoft has already set its press conference date for Sunday, June 11th, a day earlier than it usually is.