Fanatical launched a time-limited bundle of Meta Quest games yesterday, featuring Yupitergrad, Sairento and more.
Fanatical's Build Your Own Quest VR Bundle lets you create your own bundle, choosing between 24 Quest games. Notable highlights from the selection include Sairento VR: Untethered, Zombieland: Headshot Fever, Death Horizon: Reloaded, Ragnarock, Yupitergrad, Startenders: Intergalactic Bartending and Creed: Rise to Glory - Championship Edition.
Initially starting at 4 games for $40, higher tiers include 7 games for $68 or 10 games for $95. Since launching on May 17, a new option has since appeared with 2 games for $21. You can find the full selection below: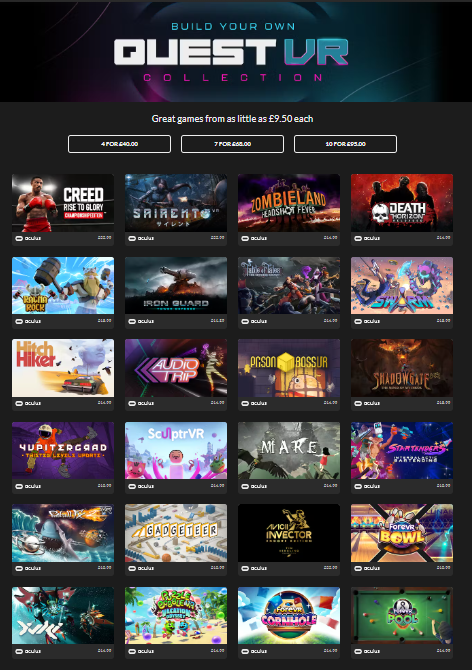 If you would prefer PC VR games instead of Quest, a "Bethesda VR Collection" is also live on Fanatical with Steam keys for The Elder Scrolls V: Skyrim VR, Fallout 4 VR, Doom VFR and Wolfenstein: Cyberpilot. Unlike the Build Your Own Quest VR Collection, there are no tiers or customizability for this bundle, which costs $24.99.
Both the Quest and Bethesda bundles are available for a limited time, with Fanatical noting that the promotion will be "available while stocks last."