Mark Zuckerberg promised something new for today's Oculus Connect 3 keynote and he didn't disappoint; Facebook revealed new social features for the Oculus Rift.
The CEO of the social networking company took to the stage at the start of the highlight of the annual developer conference in San Jose to reveal the software. Revealed was what looks like a pretty impressive update to the social VR features demonstrated at the company's F8 conference earlier this year. He demoed it with two colleagues, all of whom were using the Rift and pairs of Oculus Touch controllers.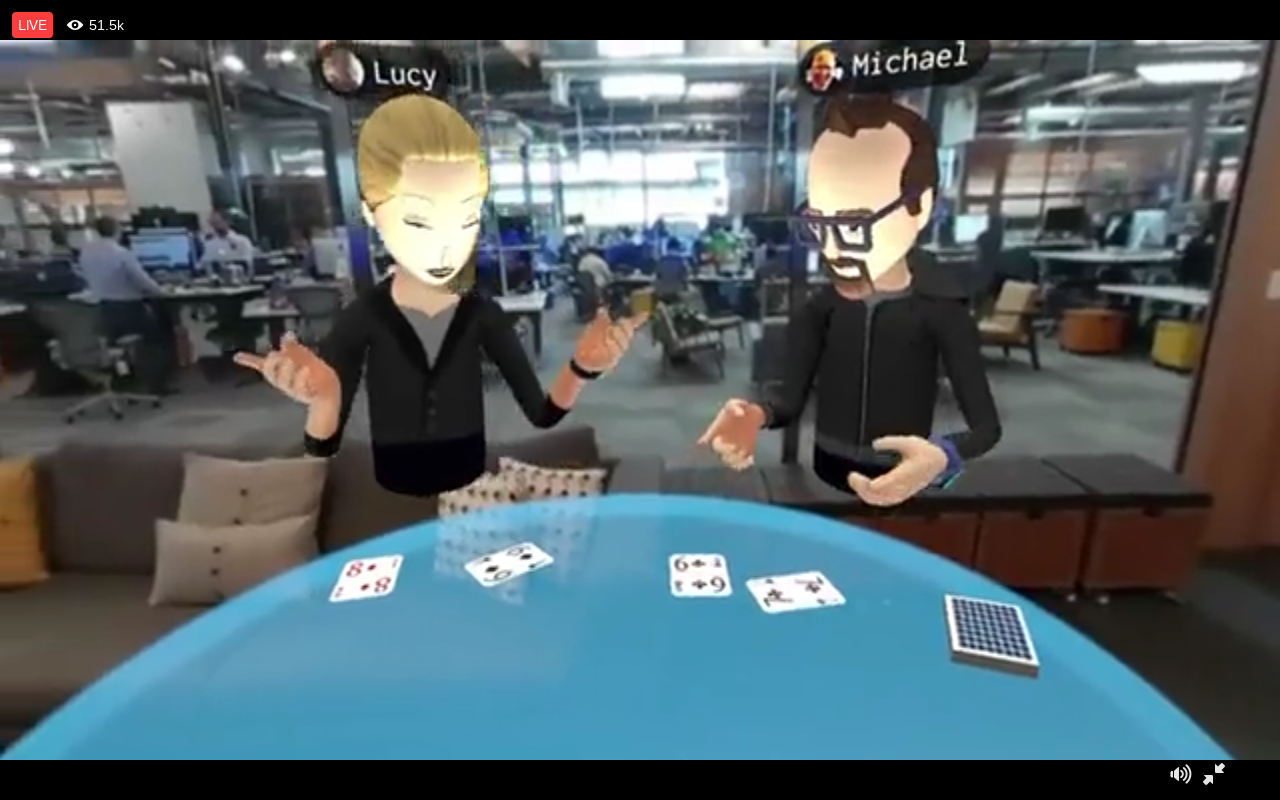 Impressively detailed avatars met in 360 degree environments, their facial animations would change based on the expression in their voice and they could travel to other destinations. Riffing somewhat on the Oculus Toybox demo, they'd play with cards and even used magic marker-style pens to draw swords which they could then hold and pretend to fight with.
Facebook messenger was also accessible in the software with live video calls, and the team used selfies to post images to their own Facebook walls.
It was an incredibly impressive demonstration, though Zuckerberg didn't reveal any launch details at this point in time.
More to come…