A bombshell announcement from Facebook today reveals the company is acquiring Prague-based Beat Games, the studio behind popular VR rhythm slasher Beat Saber.
Terms of the acquisition "will not" be disclosed, according to Facebook, though it is possible details might leak. A blog post by Mike Verdu, Director of AR/VR Content at Facebook, says Beat Games is joining Oculus as "an independently operated studio in Prague" with the promise that "what the community has come to love about Beat Saber will remain intact."
"Beat Games will continue to ship content and updates for Beat Saber across all currently supported platforms, now with even more support from Facebook," the post reads.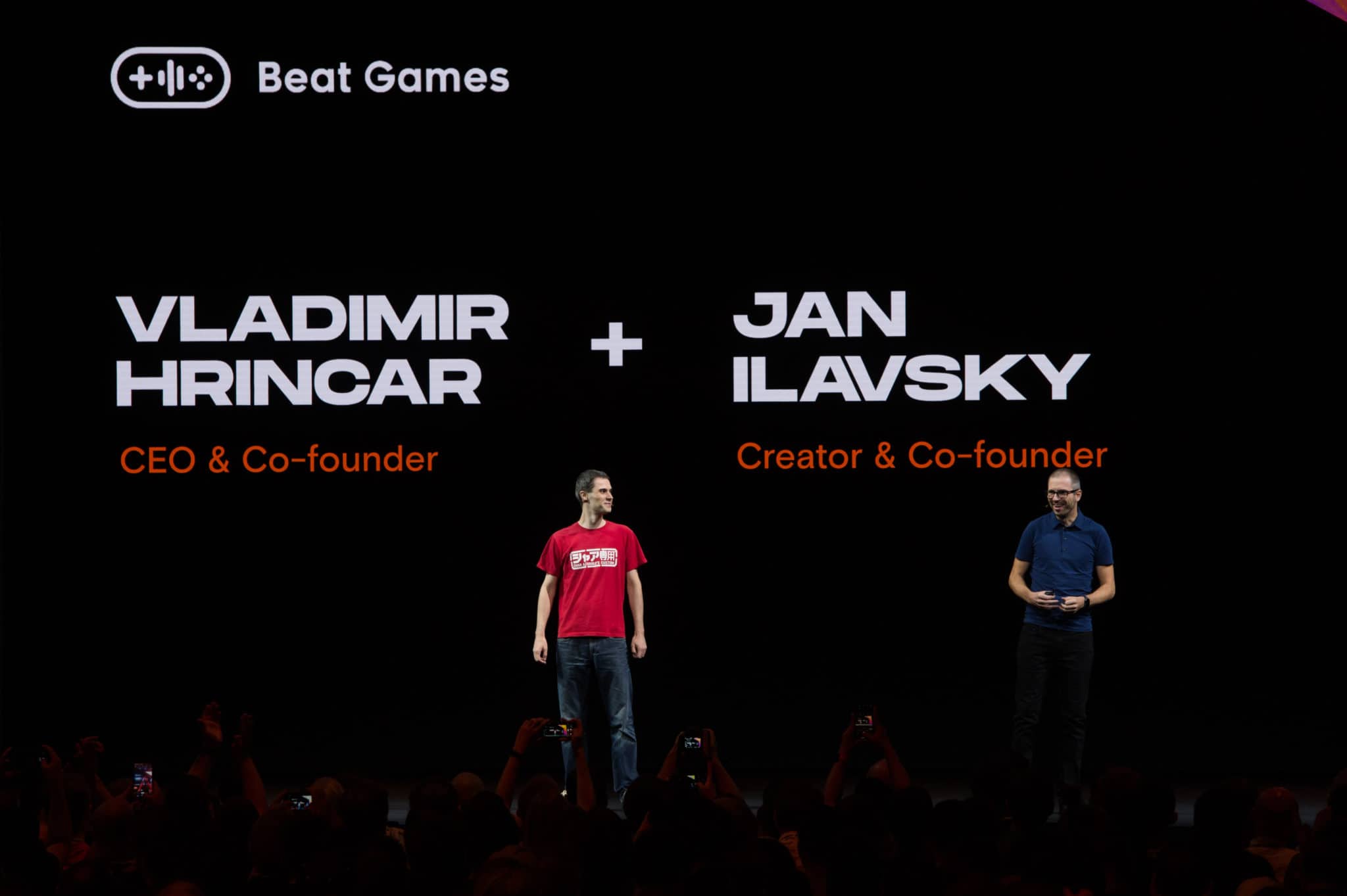 Over the years Facebook acquired a number of VR and AR-focused technologies and the teams that built them, first with Oculus VR in 2014 for roughly $3 billion and most recently with the acquisition of CTRL Labs. Buying a game studio like Beat Games, though, may mark a new phase in the company's efforts to realize a consumer-oriented hardware platfrom that doesn't rely on others like Apple or Google.
Experienced VR Developers Getting Acquired
Sony recently acquired Insomniac — the maker of several quality Oculus Rift exclusives including the impressive shooter Stormland  — while in 2018 Microsoft acquired VR-experienced studios like inXile and Ninja Theory. The acquisitions come in the build up toward the next generation of game consoles, with Sony's PS5 slated for release in late 2020, and as Facebook's Oculus Quest cements its place as the only (relatively) affordable VR headset in 2019 we can recommend to many first-time VR buyers.
For those just joining the VR journey with this news, Facebook's Oculus Quest is an all-in-one VR headset that started shipping in May this year with a console-like curation strategy that limited apps available through the Oculus store to only the most polished products, including Beat Saber, Superhot, Red Matter and many more. Everything needed to have a compelling experience with intuitive hand controls is included in the box with Quest for $400, and it features cameras, processors and battery built into the headset itself — so there are no cords or external hardware needed to visit virtual worlds. That said, Facebook just launched the Oculus Link Beta for Quest that essentially adds a second mode to the device over a USB 3 wired connection to a compatible PC. The Oculus Link mode essentially turns Quest into an Oculus Rift capable of playing high-end PC-powered games like No Man's Sky VR, Skyrim VR, Asgard's Wrath, and Stormland.
Changes To Beat Saber?
Beat Saber first released in 2018 and since launched on practically all VR headsets with 6DoF hand controllers — most recently this year on Oculus Quest — with a string of updates adding new features and artists, like Imagine Dragons. Last we heard, Beat Games planned to release some 360-degree levels for Beat Saber in December this year — an update which might be best suited only for the Quest wireless system — and they are separately working on multiplayer support as well. Verdu's post says "Beat Games will continue to ship content and updates for Beat Saber at the same time across all currently supported platforms."
Early next year Facebook is planning to unleash hand tracking for Oculus Quest so the headset's menus and playback functions on traditional media content like movies can be operated in mid-air without the controllers. They are also launching a unified social networking effort for VR called Facebook Horizon that allows headset owners to quickly visit multiple simulated spaces and even build them while wearing a headset. I asked Facebook specifically the following questions: Is there a timeline for multiplayer Beat Saber from Beat Games and will it be tied to Facebook Horizon? While Facebook confirmed multiplayer is still in the works, a representative did not provide any other details.
A Q&A section of Facebook's announcement post (you can read the full post here) also addresses modding Beat Saber. For those unfamiliar, Beat Saber gained early recognition from a mode of play in which players modified the game to add levels and songs that aren't officially licensed:
"We understand and appreciate the value that modding brings to Beat Saber when done so legally and within our policies," the post from Verdu reads. "We're going to do our best to preserve the value that mods bring to the Beat Saber player base. As a reminder, our most recent policy updates give more clarity to how developer mode is intended to be used, such as helping developers build their apps or for enthusiasts to explore new concepts. It is not intended for engaging in piracy or illicit modding, including mods that infringe on third-party IP rights or contain malicious code."
We are reprinting the rest of the Q&A section of their post below:
What about 360° Levels mode? And more music? And all the other stuff you've talked about doing?

Beat Games is still shipping 360° Levels mode in December, and more music is coming this year, too!

 Do you plan to acquire other studios? What else are you doing to accelerate VR?

We're exploring many ways to accelerate VR, and we think next year is going to be an incredible one of VR game launches and announcements. We are thrilled to have Beat Games join our team. This is just the beginning.

 Why Beat Games? 

Beat Games is a strong team with proven potential across VR, games, and music. With the resources and know-how that we can offer, Beat Games will be able to accelerate, adding more music and more exciting features to Beat Saber as well as bringing the game to more people.

 There's a long history of indie studios joining larger companies and being ruined. How are you going to avoid that?

I've been in the industry for a while and have seen that firsthand. However, I've also seen and been a part of some incredible success stories. The story we aim to prove over time is this: An indie studio joins forces with some like-minded allies, and together they find a way to push VR to new heights.

 Are you going to be slowing down updates for non-Oculus platforms and prioritizing development for Oculus? 

No, Beat Games will continue to ship content and updates for Beat Saber at the same time across all currently supported platforms.

Does this mean Beat Games will no longer be independent? 

The Beat Games team will operate the same way they have to date as an independent studio, and they'll continue to work on Beat Saber across all currently supported platforms.