Here's everything you need to know about SideQuest, one of the most useful tools for advanced Oculus Quest users.
SideQuest has become one of the most prominent pieces of software for advanced Oculus Quest users and developers since its launch alongside the original Quest in 2019. Since then it has constantly expanded, evolved and added new features.
Here's a summary of everything you need to know about SideQuest for Oculus Quest.

Getting Started
What is SideQuest?
SideQuest is a tool that allows you to perform or enable additional functions with your Oculus Quest that are generally not accessible or possible to do directly on the headset itself. SideQuest offers methods to install new content onto your Quest, as well as alter some headset settings that aren't available natively.
SideQuest is primarily an app available to install on PC and Mac, to which you can connect your Quest via USB.
In April 2021, SideQuest launched an Android app that allows you to sideload content onto your Quest using your phone, connected either via USB or wirelessly.
The SideQuest website does also offer some limited functionality — such as the ability to browse and install App Lab apps — but is missing some of the punchier, more advanced features.
Developers are able to get their apps listed on SideQuest, either as an App Lab listing or as an app that requires sideloading. Users can browse and install this library of non-Store content onto their Quest using SideQuest.
Installing SideQuest
You can download the latest version of SideQuest for PC and Mac here.
The SideQuest Android app is available on the Google Play Store.
To use SideQuest for anything besides browsing and installing App Lab content, you will also need to register as a developer and enable developer mode on your Quest. You can read how to do by following the steps in the initial setup section of our sideloading guide.
SideQuest Features
Finding and Installing App Lab Content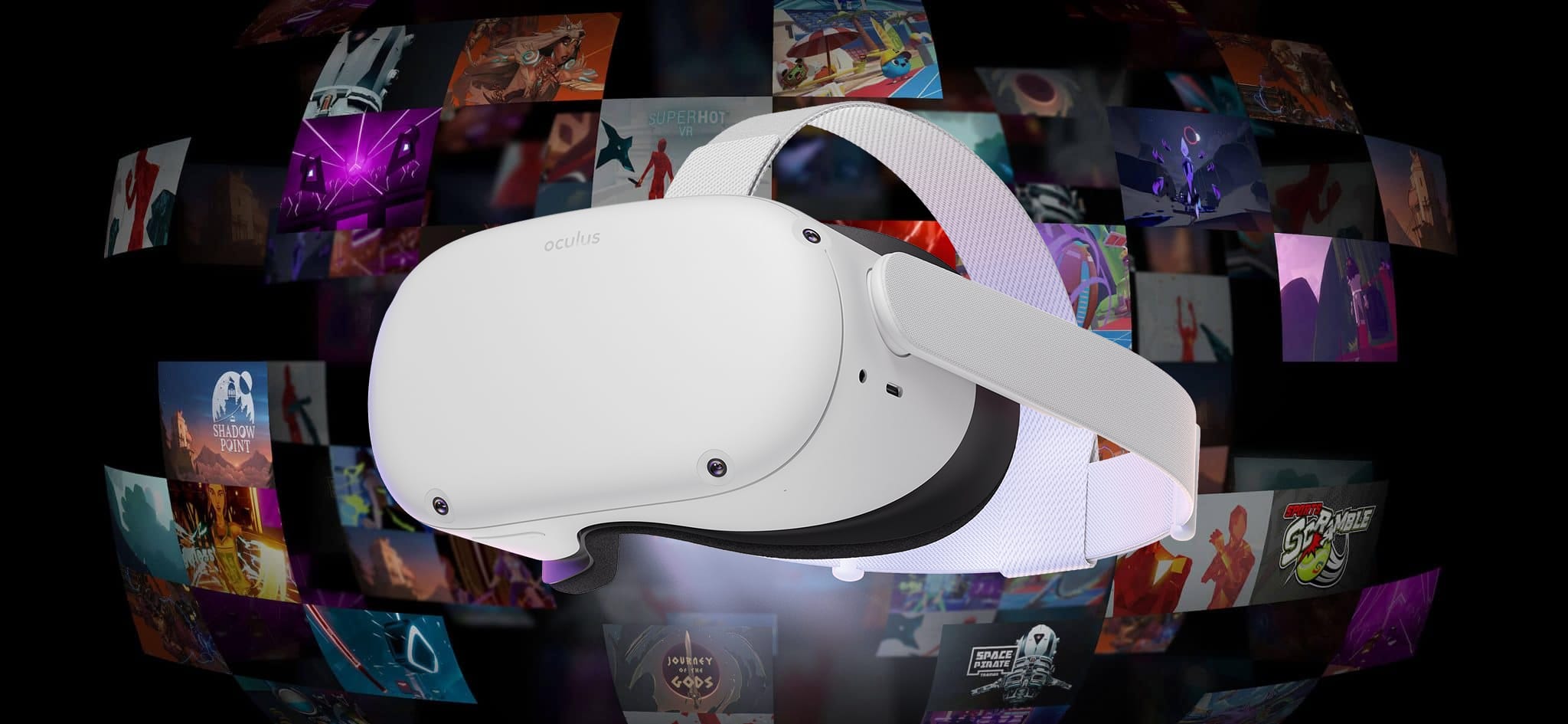 A recent addition to the SideQuest arsenal, App Lab apps can be listed on the SideQuest store, providing an easy way for users to find and install non-store content on their Quests. Unlike traditional sideloading, App Lab apps don't require developer registration to install on your device and the process is, overall, much easier.
We've written a guide on how to install App Lab apps using SideQuest. You can also check out our piece on what the introduction of App Lab means for SideQuest's future.
Sideloading Content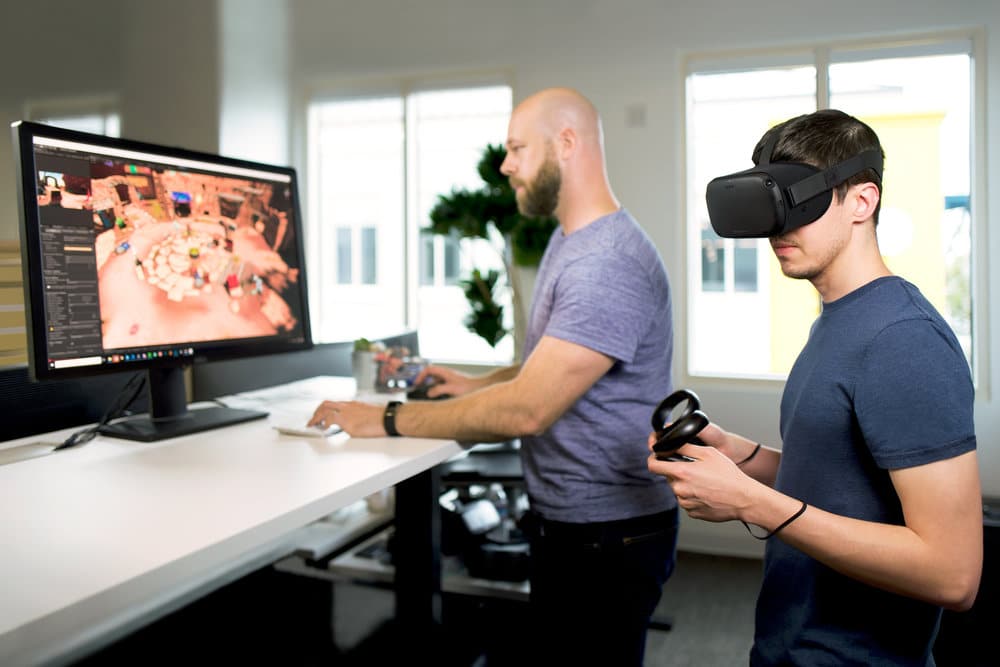 The primary use for SideQuest, as the name implies, is to easily facilitate sideloading content onto your Oculus Quest device.
'Sideloading' is a term applied to content loaded onto modern computers from sources not explicitly approved by content reviewers. In relation to Quest, sideloading refers to the process of loading content onto the device that is not approved or verified by Oculus and does not appear on the Oculus Store.
The recent addition of App Lab to the Oculus Quest ecosystem provides an easier method for sideloading non-store content than the traditional method. However, not everything is available on App Lab. Some content may still need to be sideloaded using the 'old' and longer traditional method with SideQuest, which requires registering as a developer before using SideQuest to install the content onto your headset via USB.
If you have content that's not available through App Lab, you can read about how to sideload it in our guide here.
Adjusting Headset Settings
SideQuest also allows you to change several hidden settings of the Quest, such as recording quality and resolution for video capture, text size and more.
To use these hidden setting toggles, you'll need to first make sure you're registered as a developer and have your Quest set to developer mode. To do this, you can follow the steps in the initial setup section of our sideloading guide.
After you've done that, you can connect your Quest to your PC, open SideQuest and press the 'Device Settings and Tools' button in the top right.
Most of the settings available to tweak are self-explanatory, but some of them include chromatic aberration toggles, guardian settings, frame rate adjustment for video recordings, fixed foveated rendering levels, video capture size and a few other things.
It's worth noting that these features should probably only be changed if you're an advanced user and know what you're doing — most beginner users probably won't have much use for these options anyway.
Managing Apps, Files, Backups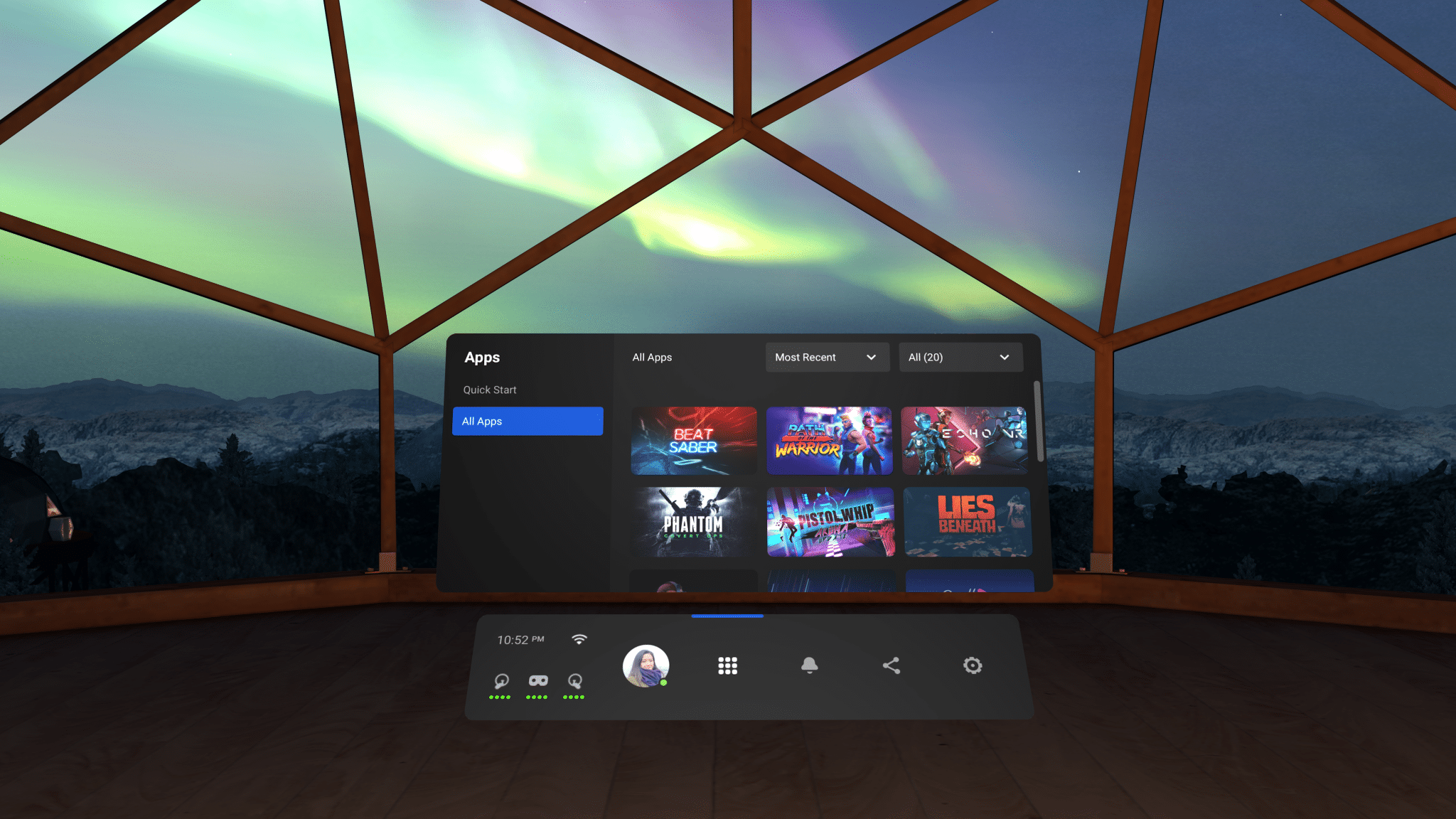 SideQuest can also be used to manage the internal files on your headset, along with the installed apps. You can even create backups of the apps and save files, so that you can restore your progress if you have to factory reset your device or switch headsets.
You can manage the headset's files from the Files menu located in the top right (the folder icon). Here, you'll be able to transfer files to and from your device. The Quest's video recordings, for example, can be found in the Oculus – VideoShots folder.
Clicking on 'Currently Installed Apps' in SideQuest's top right toolbar will provide you with a list of all content installed on your Quest. From here, you can individually back up and restore game data for each app (or for all of them at once).
Run ADB Commands
For very advanced users, SideQuest can be used to run ADB commands on your Quest. You can find the ADB button on the right-hand side of the SideQuest toolbar.
---
That should cover everything you need to know about SideQuest for Oculus Quest. If you have any problems, let us know in the comments.
For more guides like this, be sure to check out our New to VR? section of the site.
Note: This article was first published in February 2021 and updated in April 2021 to include links to SideQuest's mobile app.