If you've been agonizing over whether to buy an Oculus Rift DK2 or wait for the consumer version, your decision just got a lot easier because according to the Oculus website, the DK2 is now "sold out."
If you wanted a dk2, hope you already got it. The future begins now! pic.twitter.com/1pBXtaqdSX

— Bruce Wright (@heybrucewright) October 23, 2015
This is potentially a significant quiet moment for the company as it signals the switch from developer to consumer hardware.
Since its debut at GDC in 2014, the DK2 has become the standard for development in the indie VR world with over 118,000 units sold as of July this year. When it debuted, the DK2 was the pinnacle of consumer VR technology bringing with it incredibly robust positional tracking for the time (which feels strange to say a year and a half later).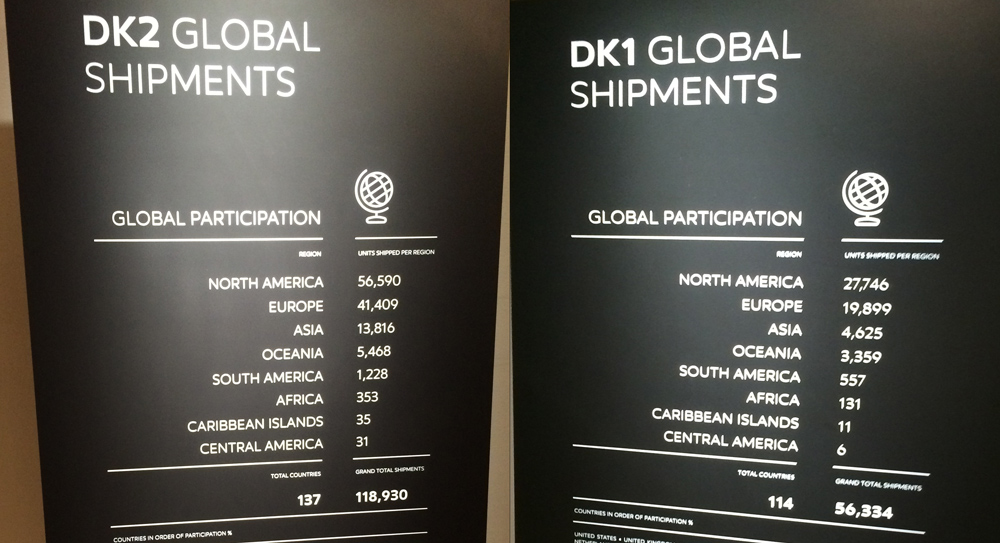 Since then the virtual reality landscape has undergone seismic changes, becoming a legitimate industry along the way. Oculus sold to Facebook for over $2 billion, Samsung and Oculus struck a deal that brought the Gear VR to life, HTC and Valve debuted the Vive and brought the whole room to VR, Sony decided to bring VR to consoles, a small startup built an HMD that tracks your eyes, and Google even made a headset out of cardboard (but not before Palmer Luckey did it first).
It isn't just the landscape that has grown up during the DK2 era, the content has as well.  We have learned new ways to interact with the virtual world, new ways to move our bodies, and have been inspired countless times by the worlds that people have created. We have questioned whether 360º  video is "actually VR" because we have stepped beyond the plane and into the scene and don't ever want to go back.
With consumer hardware release dates looming and big pushes to bring VR to consumers underway, taking the DK2 off the market is just another sign that we are closer than ever to the reality of consumer VR. It is going to be an exciting next couple years.