Another major airline is set to trial in-flight VR entertainment. This time it's UK giant, British Airways.
The company this week announced that it is trialing VR headset use in flights between London Heathrow to New York JFK. To do this, British Airways is using SkyLights' specialist VR viewer, AlloSky.
Allosky is much closer to a simple phone-based VR headset than something like Oculus Quest. Powered by Qualcomm, the kit closely resembles a pair of goggles that weigh in at 250g. They support basic three degrees of freedom (3DOF) head-tracking, allowing you to watch a range of 360 degree content along with traditional and 3D films. 360 degree movies shown on the platform include Baobab's Asteroids! and Breaking Fourth's Bro Bots.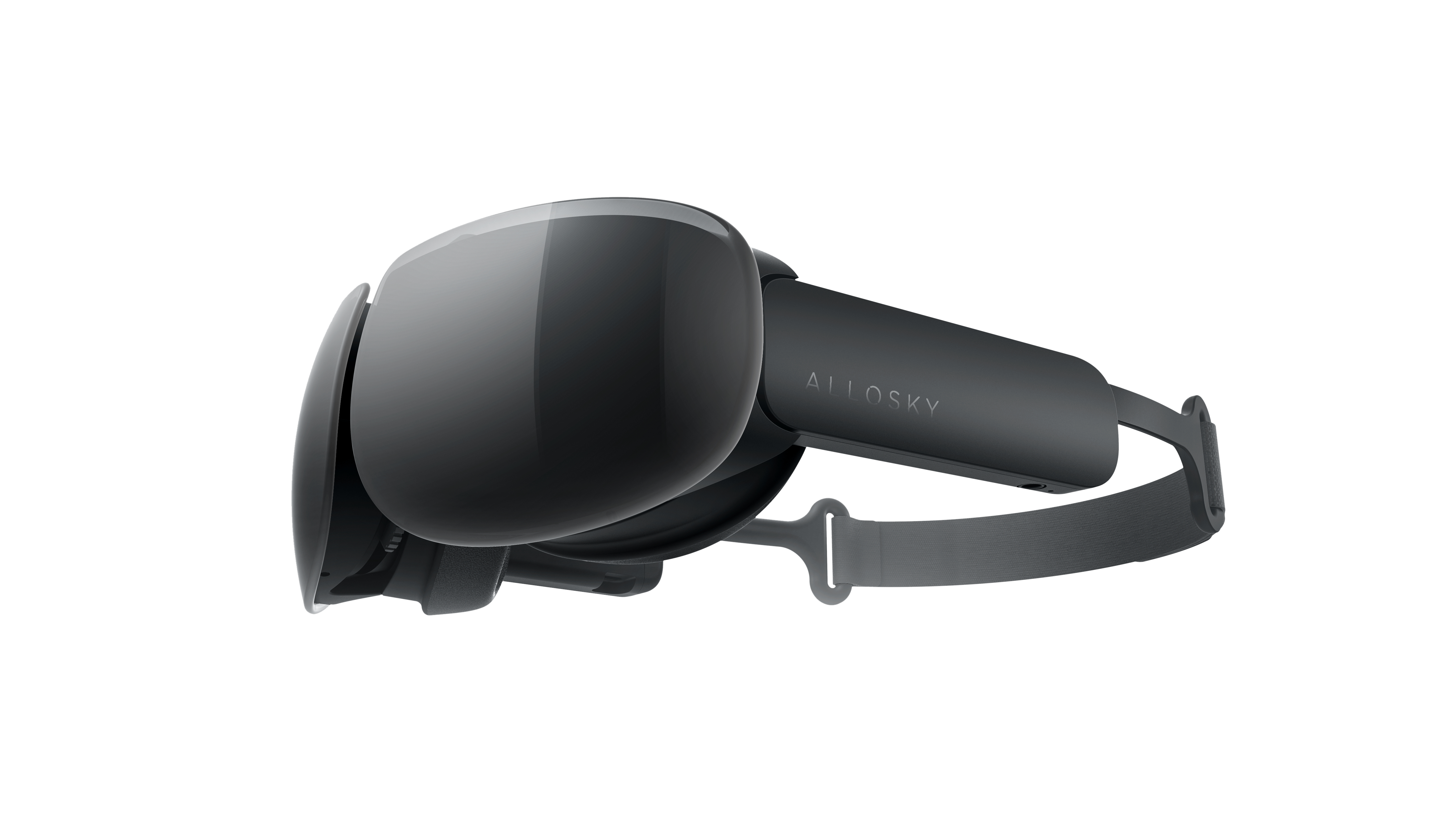 The headset offers 1080p resolution per eye, which is below what you might expect of consumer VR headsets. It looks a little like a halfway house between the VR devices of today and the 3D viewers companies like Sony used to produce. Given the limited amount of room you have on an aircraft, though, there's not much need for them to be more than that.
The headset will be available to First Class customers on certain flights. The news comes as competitor Inflight VR announces a €4 million round in funding to expand its operations. VR flying certainly seems to be becoming big business, though we'll be interested to see when and how technology allows it to go beyond simple video viewing. We're probably a ways off from that.
Elsewhere, British Airways collaborated on the Fly VR experience currently showing in London's Saatchi Gallery.