Oculus co-founder Brendan Iribe, the company's first and only CEO, is parting ways with parent company Facebook.
In a post on Facebook Iribe noted he would be taking his "first real break" in over 20 years, though didn't provide a reason for his departure.
"Working alongside so many talented people at Oculus and Facebook has been the most transformative experience of my career," Iribe wrote. "We have a saying when someone compliments or thanks you – 'team effort'. The success of Oculus was only possible because of such an extraordinary team effort. I'd like to sincerely thank everyone that's been a part of this amazing journey, especially @Mark [Zuckerberg] for believing in this team and the future of VR and AR."
Iribe is the second founding member of Oculus to part ways with Facebook in the past 18 months after Rift inventor Palmer Luckey left in March of 2017. Facebook also didn't provide a reason for that departure and Luckey declines to comment on it as well.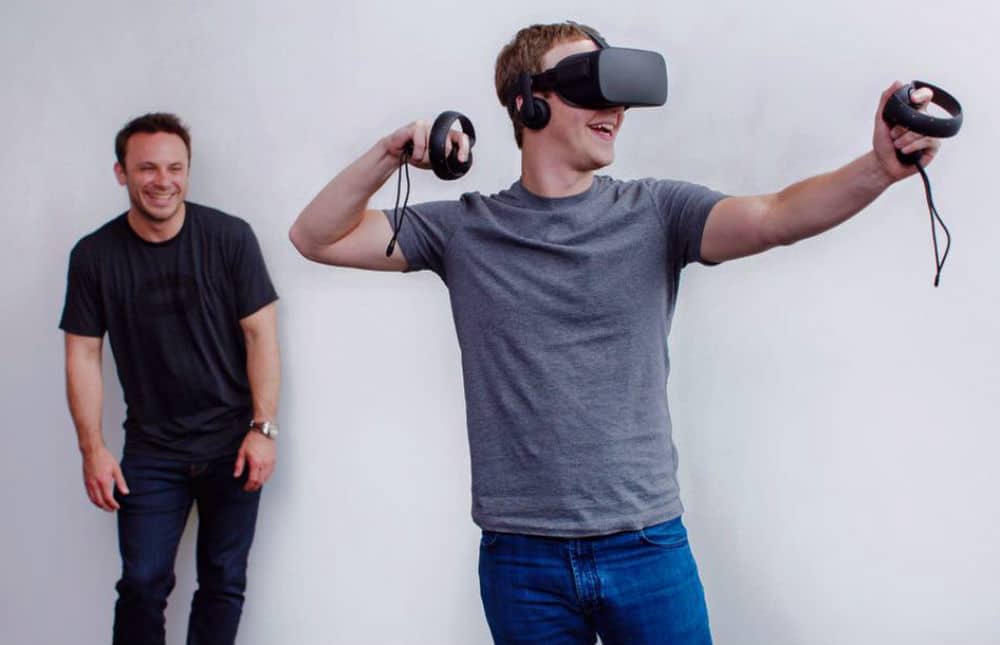 According to a Facebook representative, Oculus co-founder Nate Mitchell, who has been leading the Rift and PC organization with Iribe, will remain in his position and lead the team.
"What an incredible run these past 6 years," Mitchell wrote on Facebook. "We could not have done it without you and I'm honored to have started this journey with you. Thanks for everything, Brendan – you'll be dearly missed. Can't wait to see what you take on next."
Iribe helped launch Oculus in 2012 alongside Luckey, Mitchell, Michael Antonov and the late Andrew Scott Reisse. He assumed the role of the company's CEO and Iribe helped Luckey raise more than $2 million on Kickstarter for their initial project by getting support from game engines such as Unreal and Unity. In the following years Iribe oversaw Facebook's acquisition of Oculus for what's thought to be $3 billion in 2014 before launching the first consumer Rift in 2016.
However, in late 2016, Iribe stepped down from the CEO role. He ultimately disappeared from the spotlight, no longer appearing on-stage at the annual Oculus Connect developer conferences. Mark Zuckerberg appointed Hugo Barra as Facebook's VP of VR, though Oculus itself hasn't had a CEO since.
Last year a Texas jury made a $500 million decision against Oculus, Facebook and its co-founders based around claims made by Bethesda parent company, ZeniMax Media. The company claimed Oculus CTO John Carmack had stolen Bethesda-owned technology when Carmack moved from ZeniMax-owned id Software over to Oculus. Facebook was recently able to halve this to $250 million and Carmack has resolved his own personal dispute with ZeniMax. An appeal is still moving forward for the larger Oculus/ZeniMax case.