Blizzard employees have told Kotaku that the company is developing a Warcraft-themed augmented reality game for smartphones. The game is reportedly inspired by Pokémon GO, the hit AR game which many at Blizzard apparently play.
Pokémon GO, launched in 2016, is the most successful AR game of all-time. According to market research firm Apptopia, the game has over 50 million players and made over $2 billion in revenue. The game uses the phone's GPS to overlay Pokémon on a stylized map of the real world which the player must physically traverse. When a Pokémon is encountered, the phone switches to AR mode.
There's no information yet on exactly how a Warcraft-themed entry to this genre would work. Perhaps the "mobs" from World of Warcraft (that's the monsters and beasts which spawn around the world) would be encountered and battled in a manner similar to the MMO. A more likely scenario however seems to be that Blizzard would use the "battle pets" system from WoW or some variation of the original Warcraft's top-down strategy elements. Pets have been in the MMO since vanilla, but in 2012 Blizzard added the ability for players to battle their pets, almost exactly like Pokémon battles. If Blizzard wants to replicate the success of Pokémon GO, the two games might end up with very similar gameplay.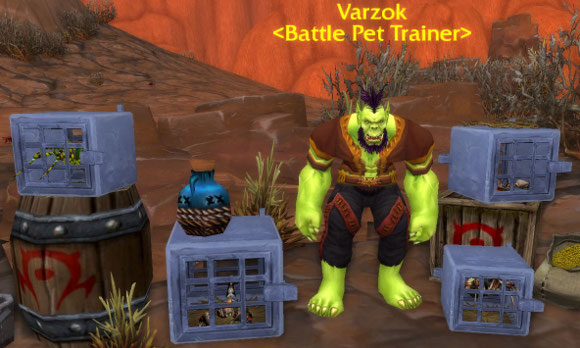 Unfortunately, there are no reports of Blizzard working on a VR title, or adding VR support to World of Warcraft. However last year, an unofficial fan project showed us what this would look like using the Unity game engine, and we were highly impressed with the sheer sense of scale and wonder this demonstrated.
Pokémon GO popularized smartphone AR gaming, and other major franchises with collectible creatures now want a share of this new market. With a Harry Potter AR game launching in 2019, new entries from Ghostbusters and Jurassic World, as well as Blizzard working on theirs too, it looks like the genre is only going to get bigger. The question is: will these new entries be able to replicate the success of Pokémon GO, or will they suffer the fate of many hit imitations in gaming's past? We'll likely find out in 2019.