The Oculus Rift S is now used by more Steam users than all Windows MR headsets combined, according to the August Steam Hardware Survey.
The Valve Index's market share has doubled, and VR overall is at an all time high.
Rift S Overtakes WMR
The Rift S now represents 11% of VR headsets on Steam, with WMR falling to just 8%.
While Rift S was released this May, Windows MR headsets have been on the market for almost two years. During that time, they've seen steep discounts down to as low as $150. The Samsung Odyssey, which offers the same OLED panels as the Vive Pro, IPD adjustment, and integrated headphones, was often discounted to $299.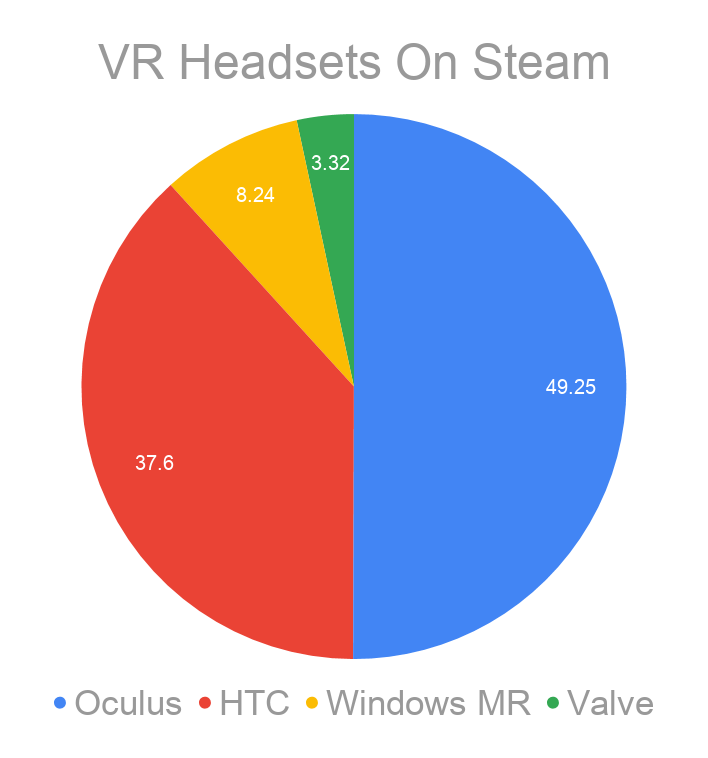 The reason for their lack of market success is not certain. It may be that consumers did not feel the low prices were worth compromises in hardware quality, particularly tracking and controllers. It could, however, also be related to Microsoft's weak branding of 'Windows Mixed Reality' which may have not had the same strength as Oculus and SteamVR.
Facebook's Oculus Rift S launched with a number of bugs and issues, but the company released several software updates to mitigate and resolve these problems. One week after the launch of the headset, the company improved the bass and volume of the built in audio system. In June, an update improved the quality of the video passthrough on Turing GPUs. A more radical improvement came with version 1.39, which dramatically improved the quality of the Touch controller tracking.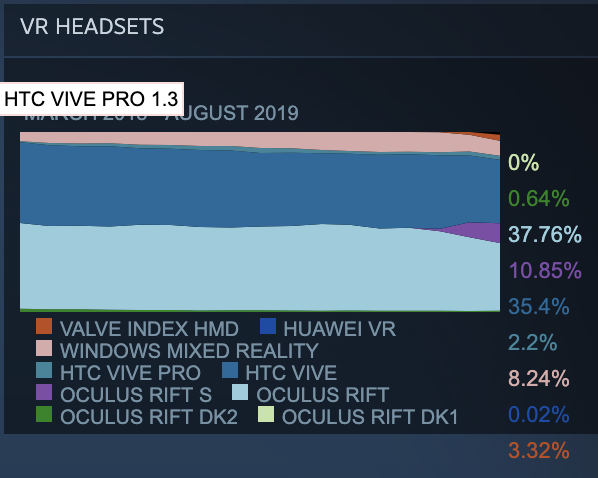 Index Makes Modest Gains
The Valve Index has also seen notable gains, rising from 1.5% to 3.3%.
While the system's all-in price is $999, HTC Vive owners can upgrade to the headset for $499, the controllers for $279, or both for $749.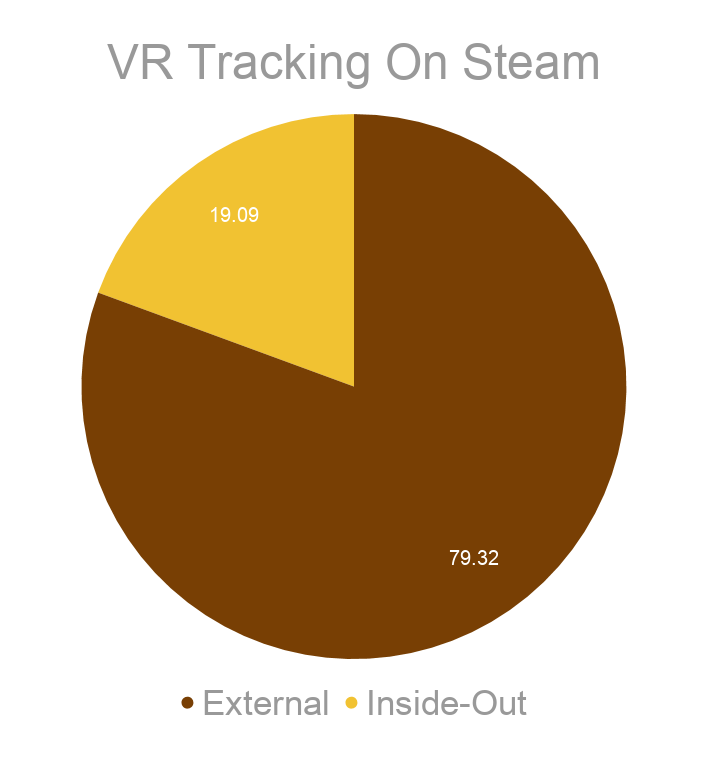 The Valve Index was supply constrained at launch. It was backordered for over three weeks. While it's too early to make any accurate projections, if Valve's sales keep up it could also one day surpass Windows MR, despite the price difference.
VR At All Time High
Arguably more important than relative market share, VR in general on Steam is now at an all time high. 1.04% of Steam users now use a VR headset.
The accessibility of the Oculus Rift S combined with the fidelity of the Valve Index seems to be driving the growth of PC VR. While the standalone Oculus Quest headset is bringing room scale VR to a new audience, this doesn't seem to be happening at the expense of the PC market.