Taiwanese news outlet DigiTimes recently reported that Apple canceled its long rumored AR hardware project.
The report cited issues making the device light enough as well as its high production cost. But is this really true? And if so, what exactly did Apple cancel?
What was Apple working on?
In late 2017, Bloomberg reported the company was working on AR glasses for release as early as 2020. The outlet didn't provide any details on the product other than that the project name was T288 and that it could be released by 2020.
In the same year, Apple acquired Akonia Holographics. Akonia was working on novel optics for AR based on holography. They called the approach 'HoloMirror', and claimed it had "dramatically higher" field of view with lower production cost.
Last year, CNET reported T288 would feature dual 8K displays and be capable of VR too. Presumably this would have been achieved with video passthrough. The report claimed the headset would be wireless, powered by an external "box" with a 5-nanometer processor.
Avi Bar-Zeev
In 2016 Microsoft launched HoloLens, the first true 6DoF AR headset available for purchase. The principal architect for the project was Avi Bar-Zeev, with his contributions including "assembling the very first AR prototypes, demos and UX concepts". He left Microsoft in 2012 and went to Amazon.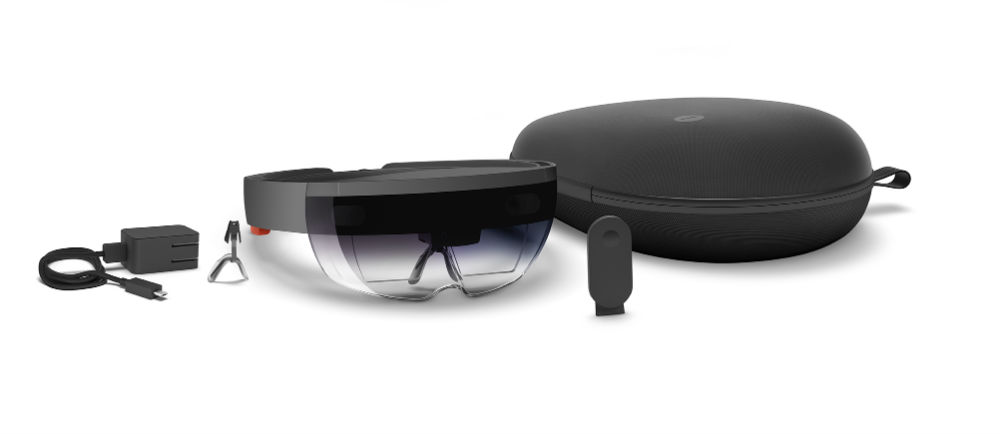 Bar-Zeev was also a co-founder of Keyhole, which became Google Earth. In the 90's he worked on virtual reality for DisneyQuest including Aladdin's Magic Carpet Ride.
In 2016, Bar-Zeev moved to Apple, likely to work on an AR hardware project. A Linkedin page in his name states he led "the Experience Prototyping (XP) team for a new effort".
Earlier this year, however, he left Apple. No reason was given. We reached out and Bar-Zeev declined to comment on his work at Apple, except to say "the purpose of my team's work was to inform leadership about what would be great user experiences, and sometimes show which things to avoid."
More Than One Project?
CNET's report of an 8K headset with both VR and AR capabilities does not fit with the idea of a lightweight pair of AR glasses.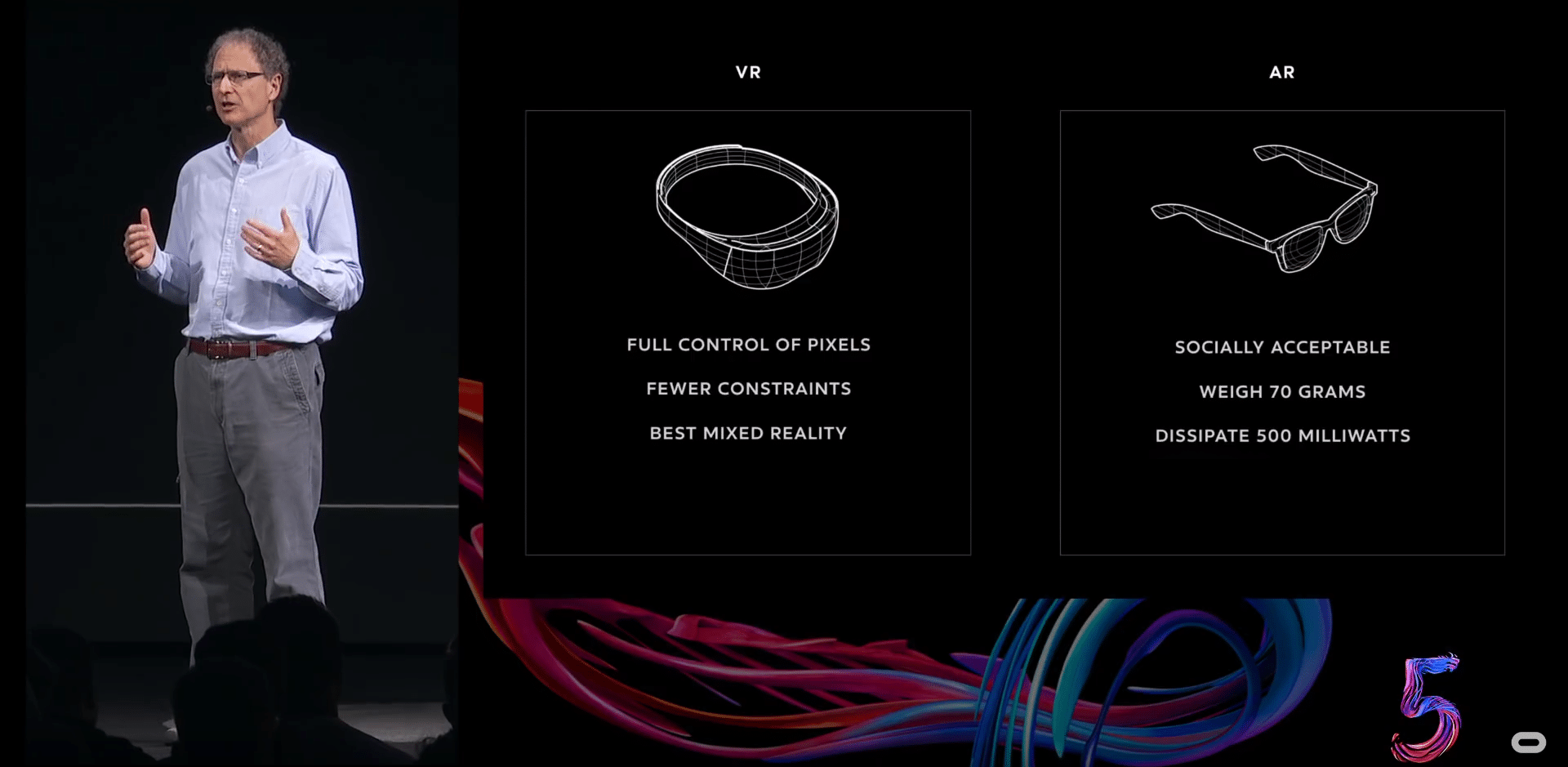 The design goals for such a product would be radically different than for a mixed reality headset with both VR and AR capabilities. T288, as described by CNET's report, would likely have been a very expensive and heavy device. Oculus CTO John Carmack recently said that making a VR headset "with every hardware feature anyone asked for" would be "heavy and very expensive., so consumers wouldn't buy it".
The Case For Glasses
ARKit is already built in to every iPhone released since 2015, and every iPad since 2017. It's estimated that totals to 500 million devices. The platform already attracted hundreds of AR developers, including big names like IKEA, Edmunds and LEGO. The SDK is even used in Pokémon Go to more realistically place the digital creatures in a real-world scene.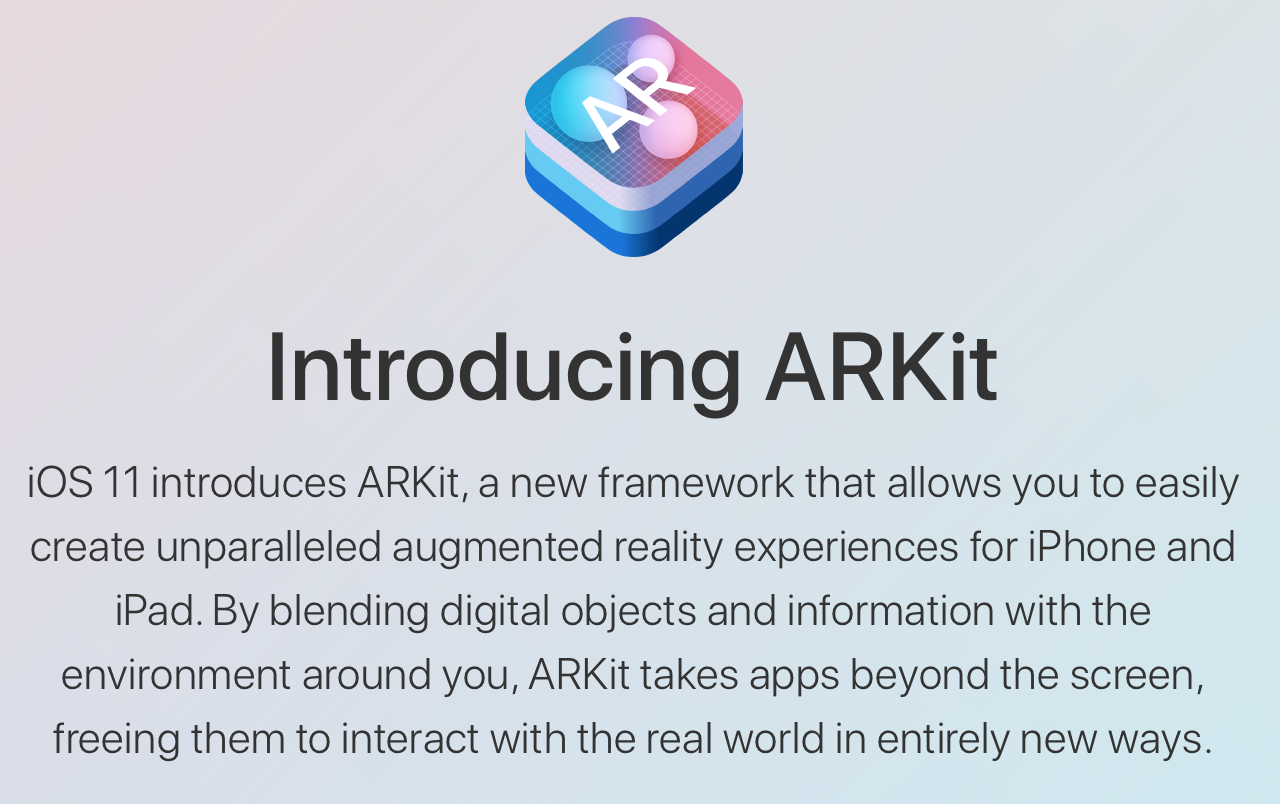 Since Apple has full control over the iOS hardware and software, the company could use the iPhone to power such glasses, as described in a recent extensive patent application.
If Apple does use the iPhone to power AR glasses, adding support for the hardware to an existing ARKit app could potentially be trivial — or even automatic. Some question Apple's intense investment in ARKit and how heavily it is pushed to developers. This could be the reason.
Summary
While we've seen no indication Apple will be competing with Facebook in the VR space anytime soon, the two companies will likely be fiercely competitive when it comes to AR glasses. If Google also enters the ring and Microsoft changes its enterprise-first strategy, the 2020's could see the four giants battle for control of the post-smartphone era.
While Apple cancels projects all the time — with T288 potentially being one of them — it is possible (probable even) that other AR and VR projects live on at Apple parallel to this one.