Airbnb, a service now used worldwide for renting apartments and homes for overnight stays, is looking to VR and AR to help revolutionize its business.
Yesterday the company hinted at plans to incorporate VR and AR into its service to let people visit locations before renting them. While no specific timeline was revealed, the post does outline features such as immersing users in a 360 degree image or 3D scan of the home they're looking into and discuss the possibilities of using it to connect to a location's host before deciding if it's the right space for them.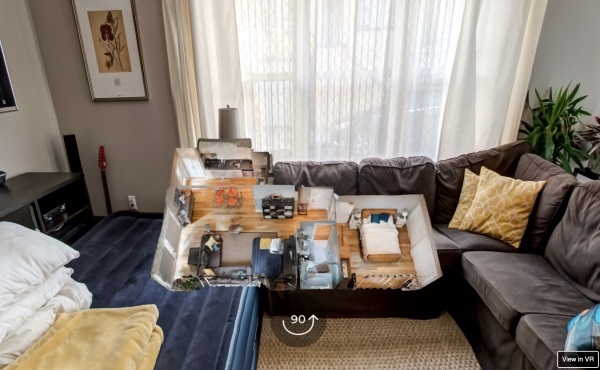 As for AR, Airbnb envisions contextual information that will help make user's travel to their destinations a little less painful. Imagine getting detailed instructions on how to open a specific door, for example, or having your phone locate the hot water switch. Or it may be that a host simply leaves AR messages showing off the space you're living in. You can see a few images of what the AR support might look like in this article, with a 'View in VR' button appearing in the one above. Presumably you'd tap that button on a smartphone app, slip your handset into a VR viewer and then jump into the given location.
It's more of a tease of what's to come rather than an in-depth look at the future of the company; Airbnb simply says it's prototyping these features at this point. But, as the capabilities of VR and AR tech continue to expand it could help keep the company relevant.