43 days to go! We're counting down to the release of PlayStation VR on October 13th by highlighting one game a day for the anticipated headset. Today heading off to a galaxy far, far away in VR with Star Wars Battlefront Rogue One: X-Wing Mission.
–
We thought it was going to take years to get Star Wars in VR. We though headsets would have to sell in the millions before Disney would finally heed the call. As it turns out, we'll have two official force-fueled experiences before the end of the year. One is Star Wars: Trials on Tatooine for the HTC Vive and the other, arguably more exciting adventure is a PlayStation VR exclusive experience, Star Wars Battlefront Rogue One: X-Wing Mission.
Okay, that's a mouthful so let's break it down a little. This is a VR experience that will complement Star Wars: Battlefront, EA and DICE's blockbuster multiplayer shooter that released on consoles and PC late last year. As we recently found out, it will be tying into the upcoming Star Wars spin-off, Star Wars: Rogue One, which hits theaters in December. Finally, it's a single mission in which you'll find yourself in the cockpit of the iconic X-Wing. Still with us?
It's a shame that we probably won't be using the PlayStation Move controller to wield a lightsaber in VR (though you can check out Trials on Tatooine for that), but this makes a lot of sense for an early VR Star Wars experience. You don't have to worry about the locomotion issue, and just about every kid on the planet has imaged themselves taking on the grueling Death Star trench run at some point in their lives.
Think EVE: Valkyrie, only with more nerdgasms.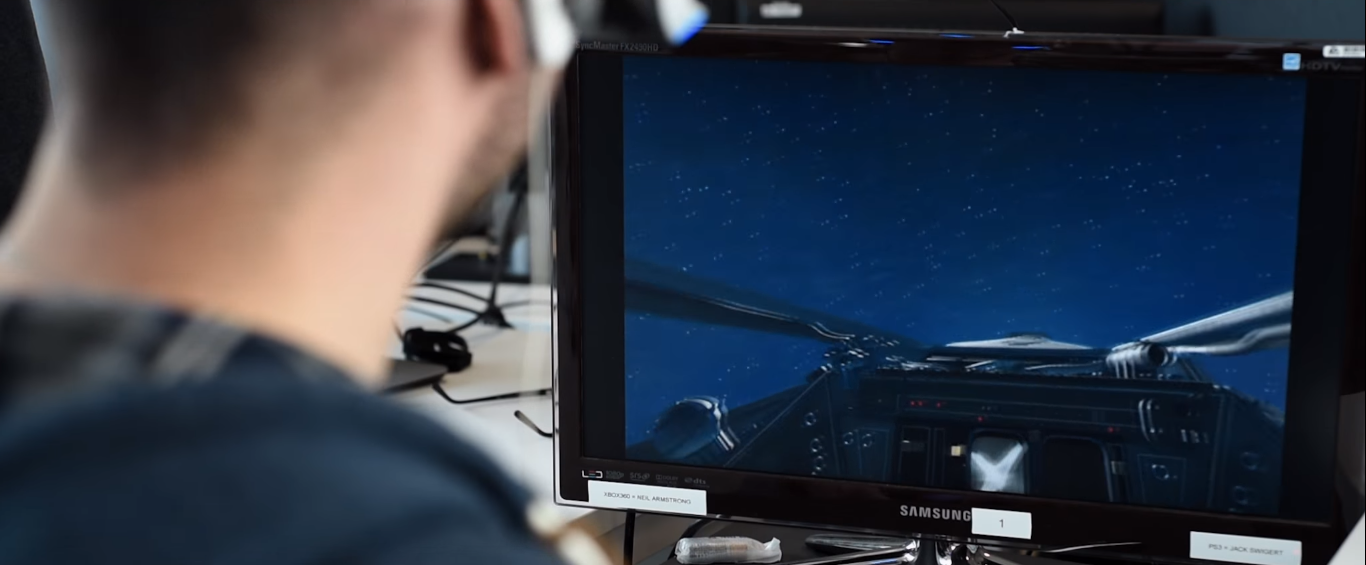 There's still a lot to find out about the experience, though. We're not sure of the full details of the mission, who we might meet and what we might see. We're looking forward to finding out how deep the Rogue One connection goes too. We don't know how long it is, just how much control players will be given throughout the piece, and if there will be any kind of replay options.
Ultimately it's probably going to be a short experience, but a memorable one. Of all the VR experiences coming to PlayStation VR, this is the one we're most excited about.
Star Wars Battlefront Rogue One: X-Wing Mission should serve as a free download, though we're not sure exactly when it's voting. We're hoping that those that don't own the game won't have to pay too much more.
50 DAYS OF PS VR COUNTDOWN