A number of VR developers are quietly working on projects for this year and beyond, while 2018 saw 17,000 standalone $200 Oculus Go VR headsets purchased by Walmart and deployed at stores everywhere to train employees.
Also in 2018, the United States Army awarded Microsoft a contract worth nearly half a billion dollars to augment U.S. service members with enhancements in "lethality, mobility, and situational awareness" derived from the $3,000 HoloLens AR standalone headset.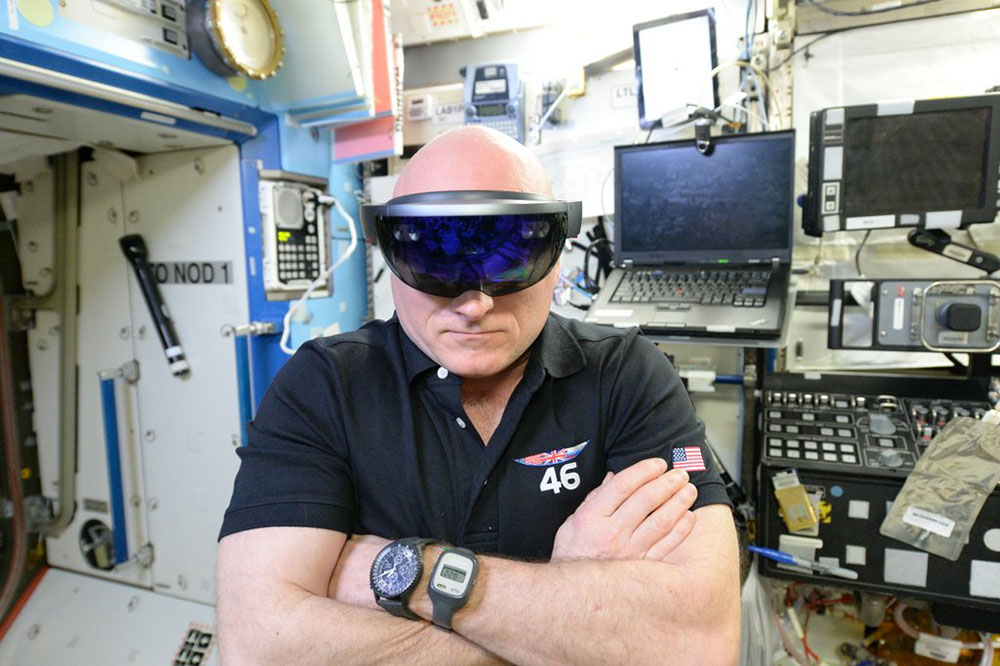 Magic Leap One
Magic Leap reportedly lost out on the contract won by Microsoft.
The company launched its $2,300 Magic Leap One AR headset development kit in August after revealing earlier in the year it passed $2 billion in total investment, with a huge amount from Saudi Arabia. Magic Leap's CEO Rony Abovitz suggested in our first face-to-face interview (you can read the entire transcript) that "big" players like Microsoft and Apple are going to spend ten times that amount investing in this technology. We don't follow the logic, but he claimed those larger efforts will be "much more inefficient" compared to Magic Leap.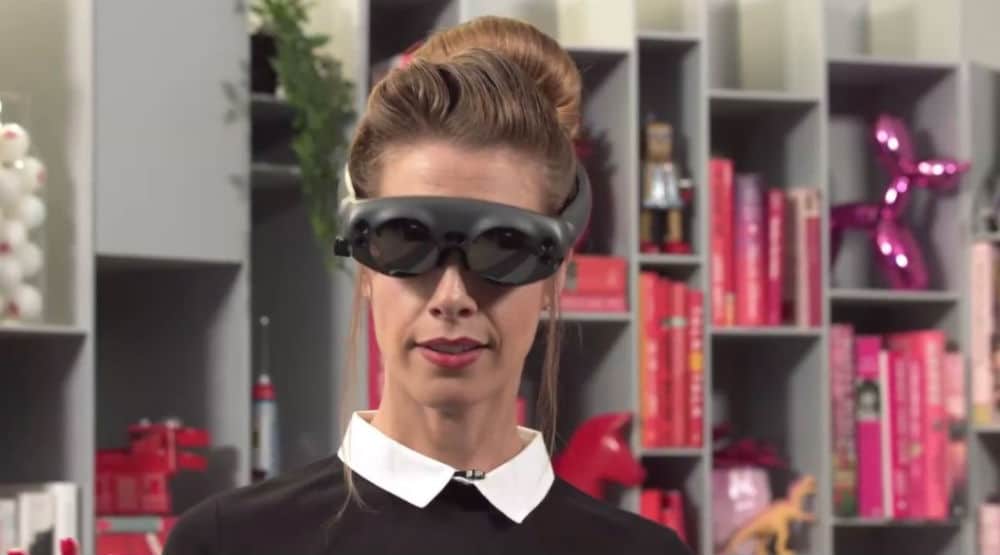 China
U.S.-based companies like Facebook and Valve are partnering with China-based counterparts to either tap the vast market in that country or manufacture hardware. For example, Facebook shipped Oculus Go in the United States and elsewhere around the world as the identical Mi VR standalone from manufacturing partner Xiaomi shipped in China without the Oculus Store. Valve, meanwhile, partnered with a Chinese company to launch a version of its Steam PC games store tailored specifically for the Chinese market.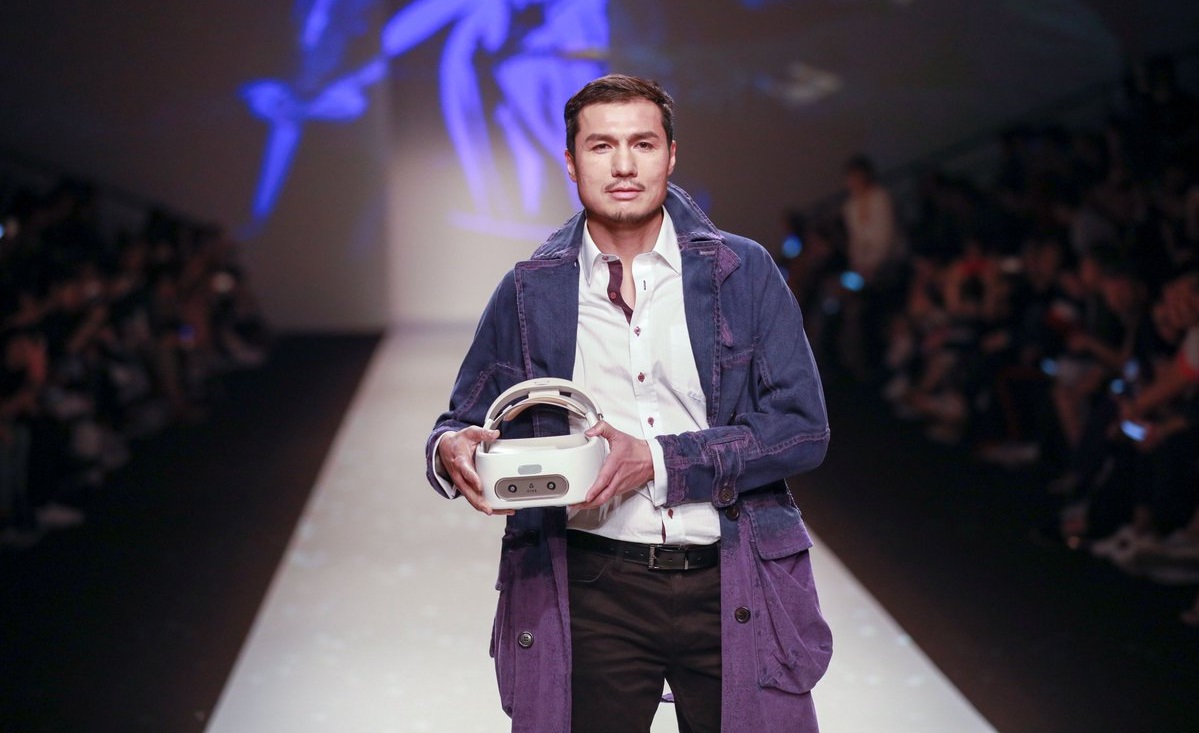 HTC Vive Focus
HTC launched its Vive Focus VR standalone first in China in 2018. The company also launched the Vive Pro and the Vive Wireless Adapter and these two very expensive pieces of PC VR hardware provided some of best VR experiences available in 2018, but only when they work right.
Valve
Valve shipped multiple iterations of its next-generation "Knuckles" hand controllers in 2018.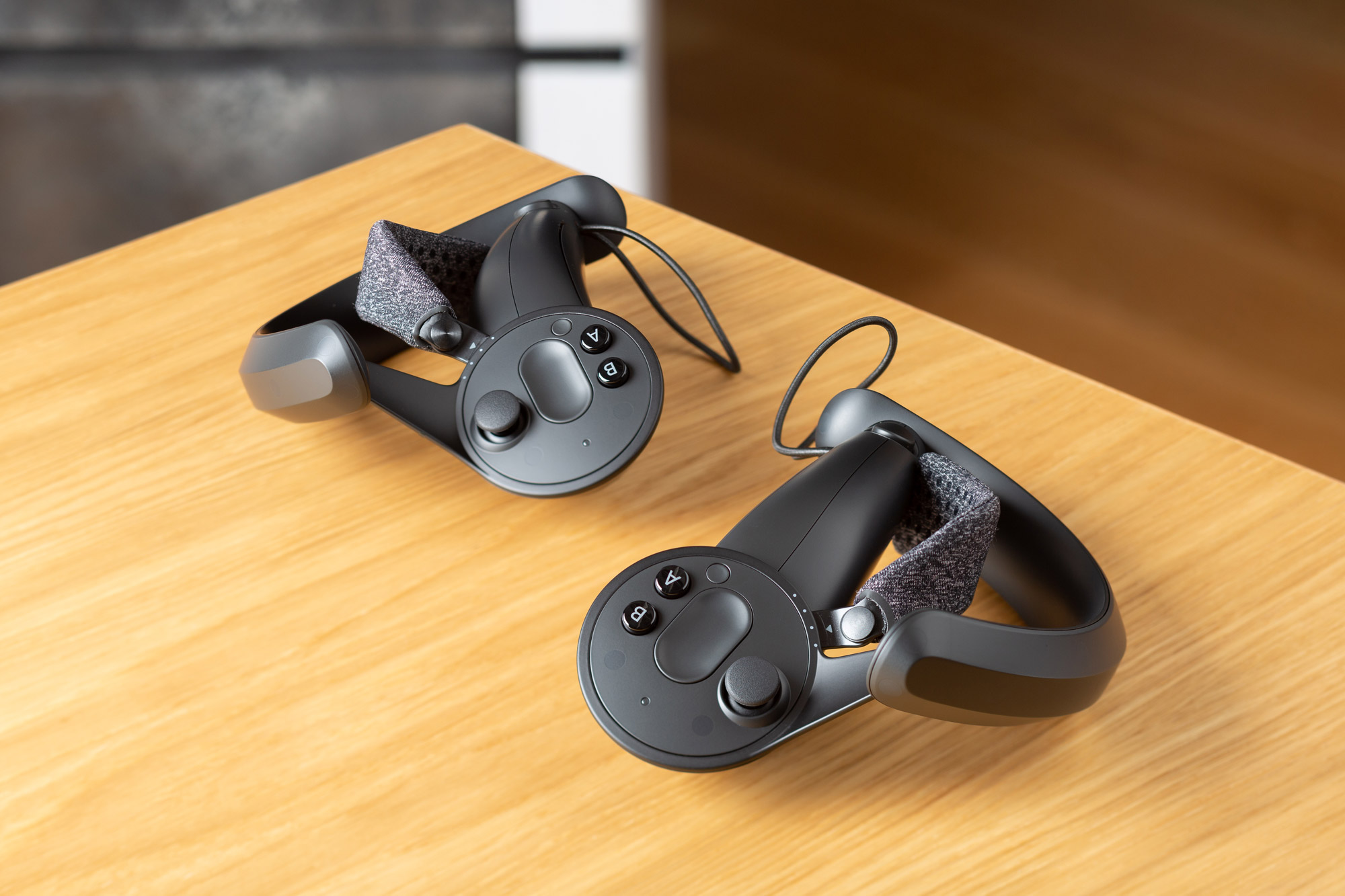 Valve's Knuckles controllers developer kit.
Late in year, photos of a VR headset leaked featuring "Valve" on its exposed circuit board. If this finished head-mounted display is paired with the "Knuckles" controllers, and one or more Valve games, it could be exactly what the PC VR market needs for renewed growth.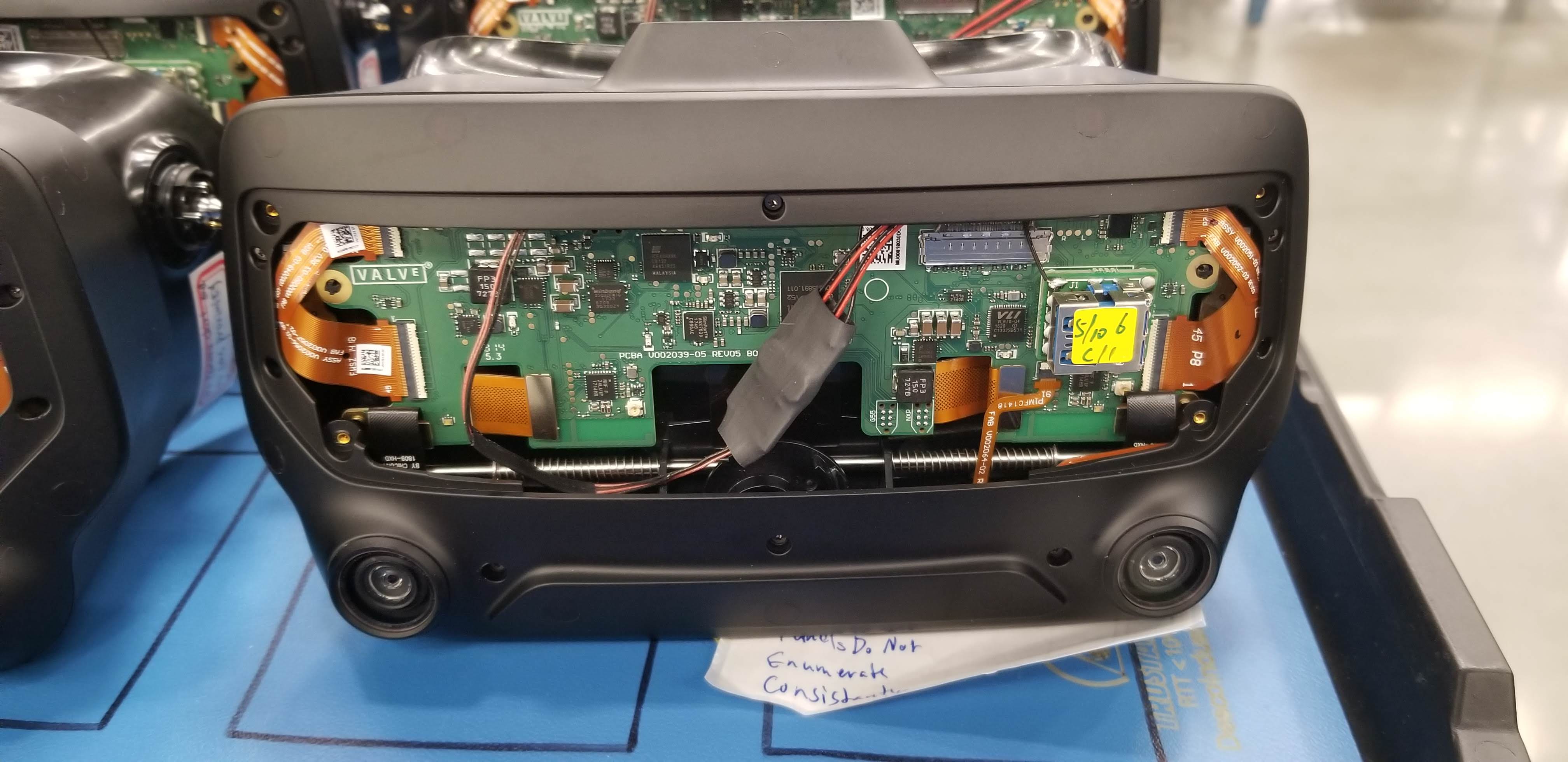 The leak came as both HTC and Google started showing the Vive Focus and Mirage Solo standalone VR headsets featuring a pair of "6DoF" point-and-reach hand controllers. While we haven't gone hands-on with these kits yet, we did try the upcoming $400 Oculus Quest extensively and came away pretty impressed by its tracking performance in highly controlled demos at Facebook's Oculus Connect VR developers conference.
Transitional Year For Mixed Reality Technology
Overall in 2018, VR developed on private and public tracks.
While some companies shipped standalone headsets publicly, they did so with limited 3DoF pointer-only hand controllers which handcuffed many developers and buyers. Privately, some of these same companies secured new partnerships and worked on more compelling 6DoF developer kits that could spur software design for bigger launches ahead in 2019 and 2020.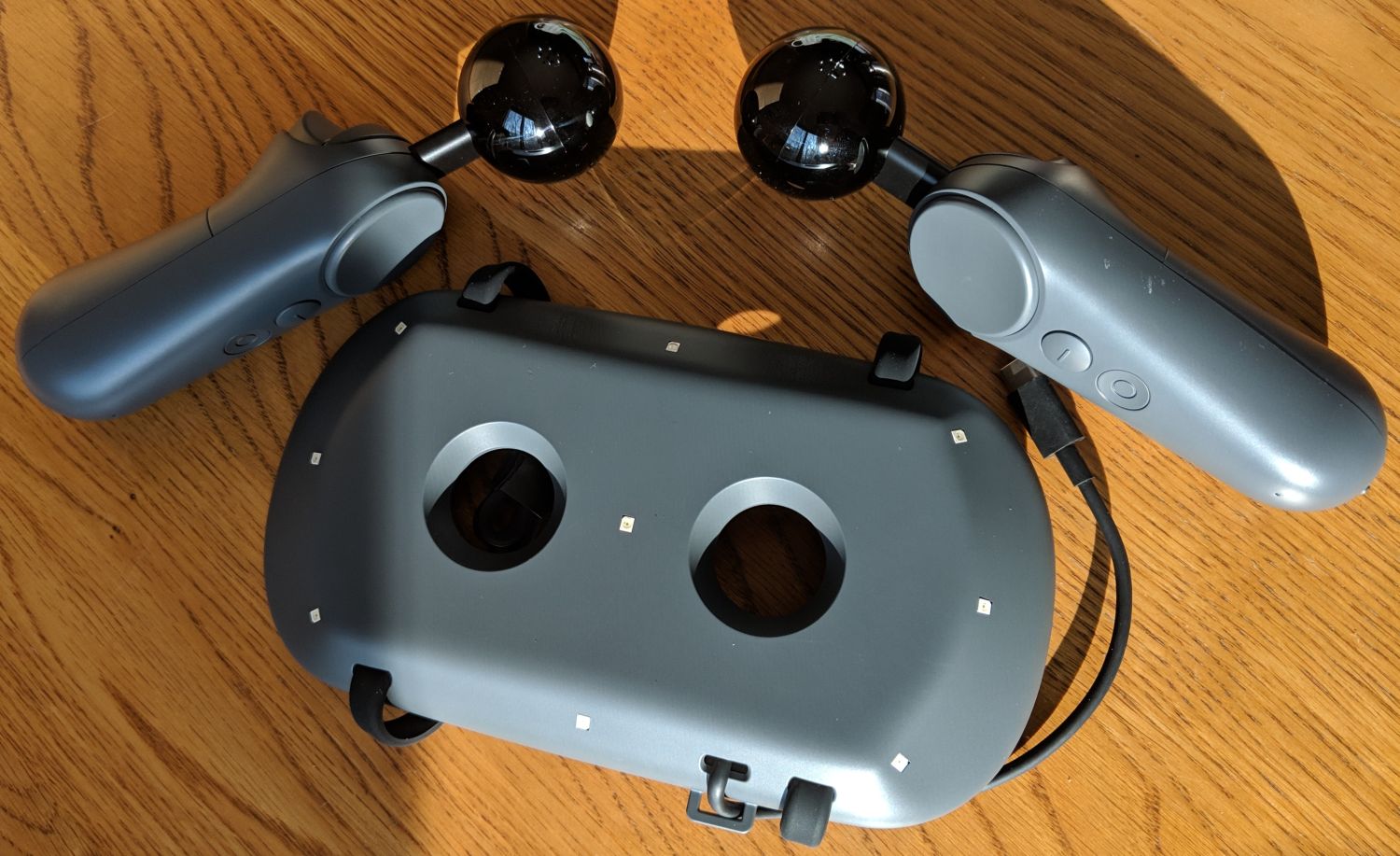 This meant that in 2018 many innovative VR developers were gagged by non-disclosure agreements, acquisitions (like Microsoft or EA) and marketing timelines from funding partners like Facebook or Sony. Some developers closed up shop for lack of funding, too, but many of VR's most innovative developers were relatively quiet throughout the year as they put their heads down, cut down costs as much as possible and built for the next generation of VR hardware which have fewer of the compromises that were necessary to ship headsets before 2019.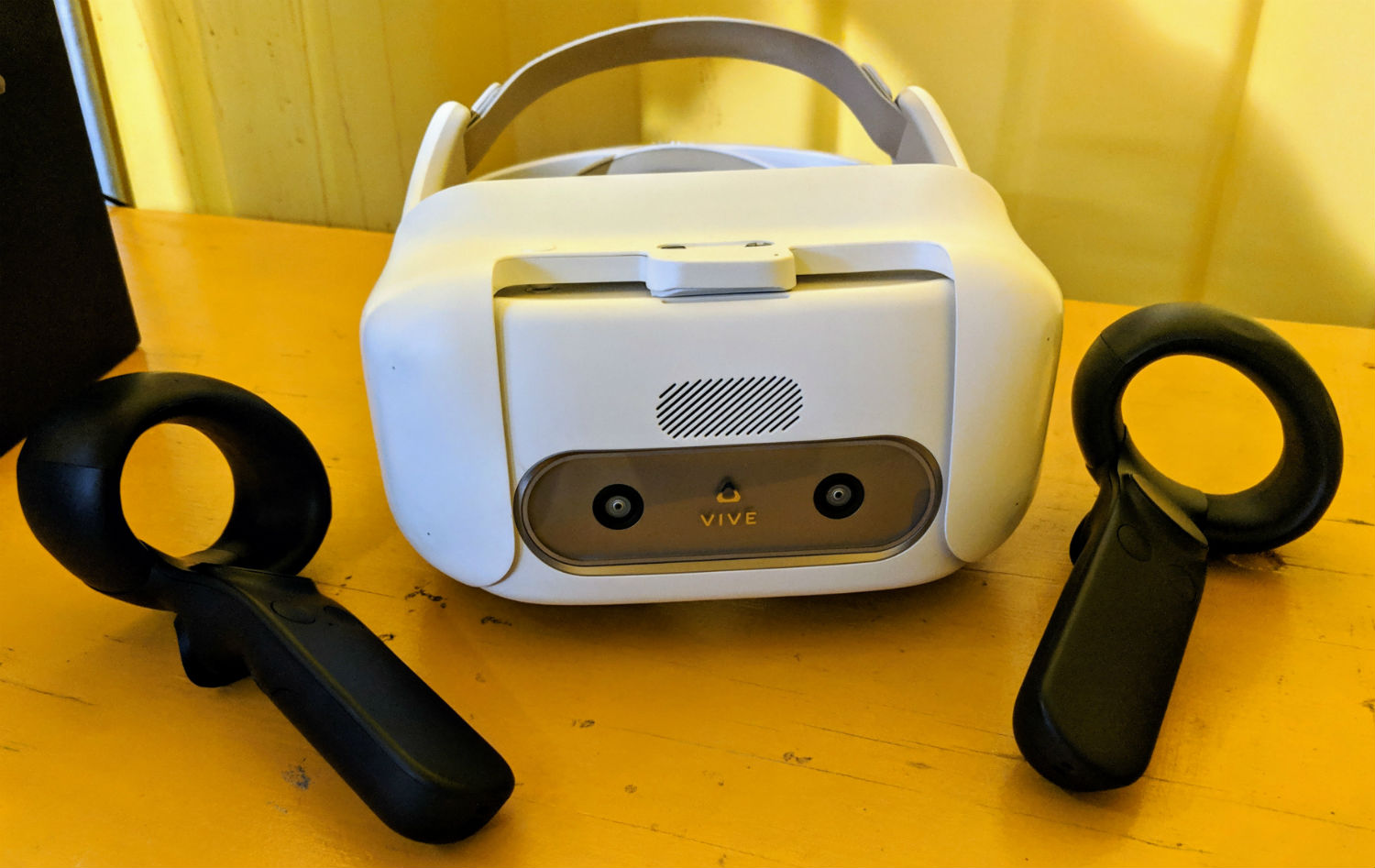 With augmented reality, Google and Apple improved upon ARCore and ARKit technologies so phones understand the world better. For AR headsets, though, Magic Leap won't ship two controller support for its AR headset until sometime this year while another long-time AR company called ODG is lining up an asset sale for patents.
VR Attractions Figured Out How To Grab Visitors
Companies like Dreamscape Immersive, Spaces and The VOID rolled out VR-based attractions in 2018 that set themselves apart from doomed efforts like IMAX and the StarVR headset it carried.
Terminator, Star Wars and our visits to both an alien zoo and a haunted world's fair showed us just how far location-based VR attractions need to go to justify a $20 or $30 ticket. We also tried an experience based around the Alien franchise and an installation from Neurogaming that seemed to be military-grade in its overall execution. We're still not convinced these types of locations will see enough foot traffic in the United States to cover the cost of their high-rent locations and costly operations, but that is why we were so impressed by the Dave & Busters roll out in 2018 of multiple VR attractions at more than 100 locations. For only $5 per person, up to four visitors to the restaurant chain can take a trip to Jurassic World together in a motion simulator wearing HTC Vive VR headsets.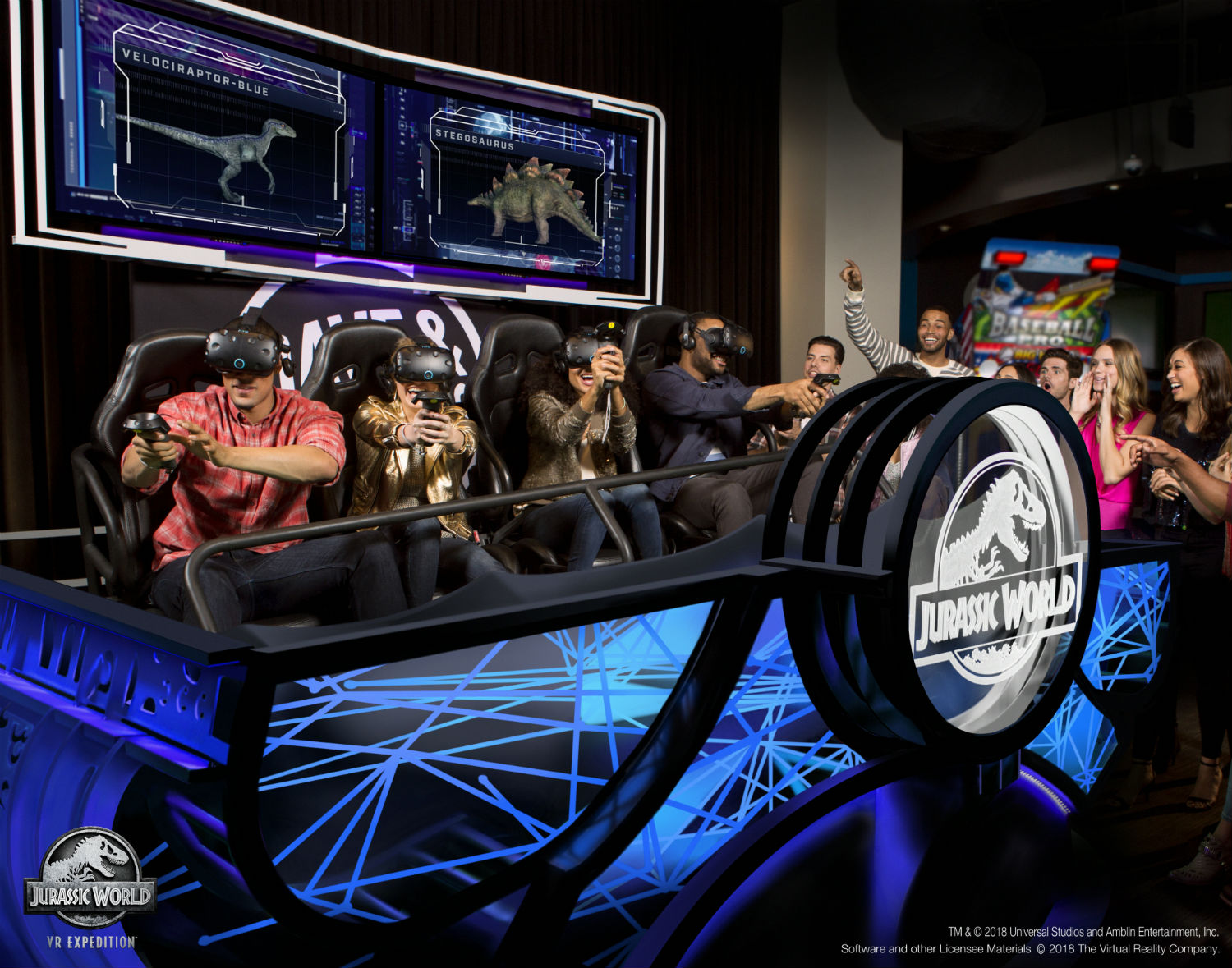 We expect this drive to see what VR can do outside the home to continue in 2019, with a search for experiences that can draw people to pay for entertainment — or perhaps even training. In 2018 we drove both a Mario Kart in virtual reality and a real-life kart in mixed reality, but we haven't yet taken control of a real-life airplane while wearing a VR headset.
Warning: Reality Filters Ahead
It is somewhat bad timing that Steven Spielberg's big screen adaptation of Ernest Cline's 2011 novel about a VR "OASIS" arrived during a relative lull in adoption of VR by home buyers.
The underlying message of that movie was one of warning — not just of addiction — but the way our drive to escape to virtual worlds could erode our desire to improve the real one. The movie depicted a world in which the global population was hooked on VR to such an extent corporations could use drones and AR to operate with impunity in the real world.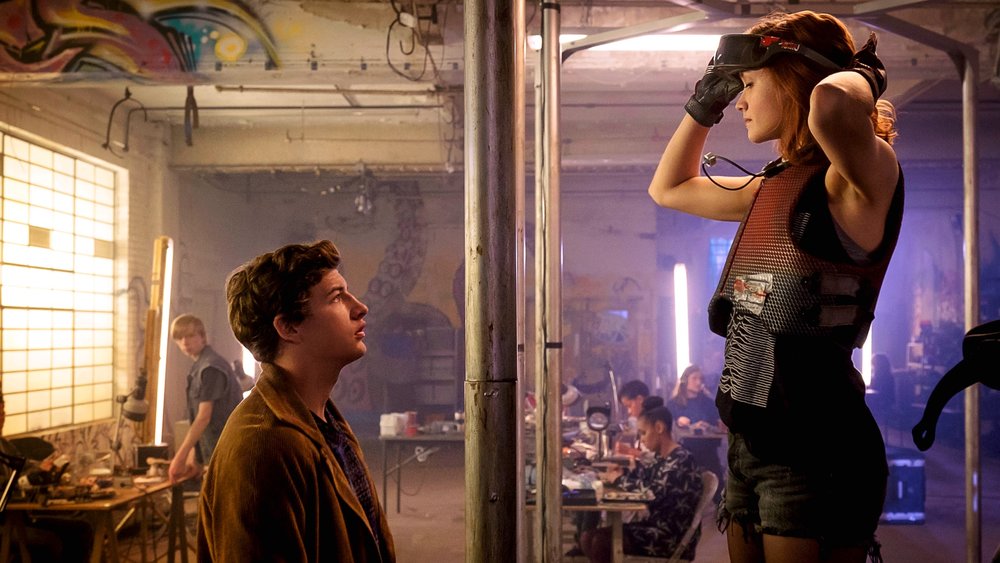 While that may seem far-fetched, it also speaks to concern around the role technology plays in our lives. Huge investigations in 2018 by the New York Times and other news organizations drew ire from Facebook's executives for the overall depiction of the company's business model and practices, while Facebook CEO Mark Zuckerberg appeared before Congress to answer questions from lawmakers about its role and influence.
When it comes to VR, leaders at Facebook spoke to me in stark terms about how important it is they handle personal data "right."
"It's an existential crisis for us," said Max Cohen, head of product for the Oculus Platform, during a phone interview.
To bridge the gap between the future we could have from the one we will have, here's what Jaron Lanier, one of VR's true pioneers, said in 2018 about the risks related to how we use this technology:
Back in the '80s when I had the first VR startup I was profoundly concerned with this question of this knife edge between technology going good or going bad. Like, to what degree is it about dreams and connection and to what degree is it about manipulation and trickery given that the technology is good for both those things. What makes it go one way or the other? Back then I had a belief about it, which is that if you just said the right things, if you got people excited about it on the right terms, then you could set it on a course where the good stuff would happen instead of the bad stuff. But…I came to decide that wasn't true. I decided that ultimately the most powerful force is economics and what incentives people have in the system immediately that influence their actions. I don't think creating a system with good incentives is all you need to do to have a pleasant world. There's a lot of other factors on different levels. But having a bad economic system can definitely ruin a world.
To dive deeper into this subject we'd recommend picking up Experience on Demand by Stanford VR researcher Jeremy Bailenson, which debuted in 2018 and offers a good overview of the research surrounding VR, or read the report put together for Common Sense Media discussing guidelines for VR use by kids, or even check out my breakdown of the risks and benefits of eye-tracking.
Also ponder the following questions when considering the future of mixed reality: Is it possible to maintain a shared view of the real world that spans different government censorship regimes and propaganda campaigns when AR and VR filters are built and managed by faceless corporations? If that's not possible, what does that mean for the world in which our kids grow up?
VR Developers Quietly Build For 2019 and Beyond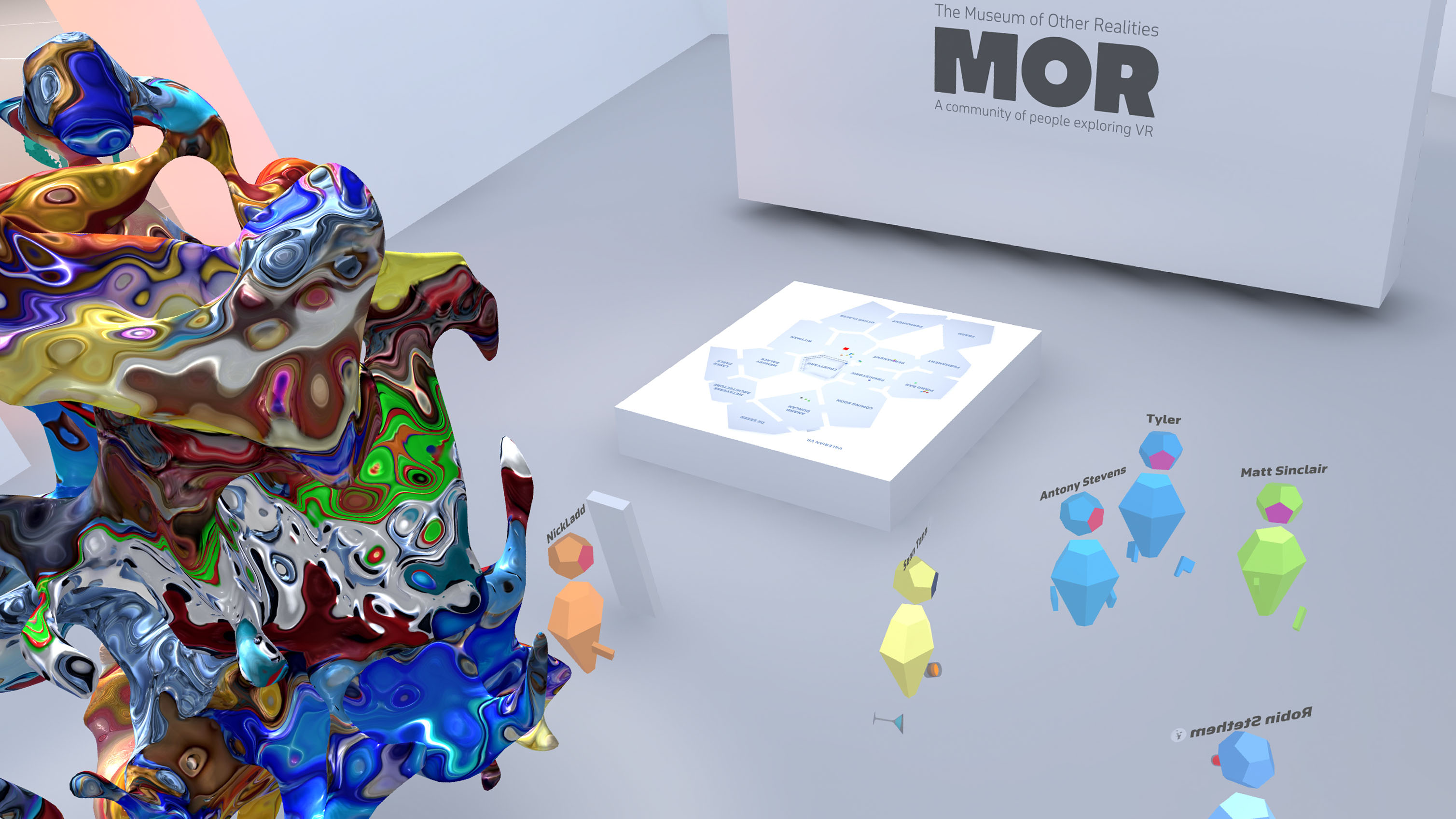 Though some VR developers in 2018 spent their time working on projects which were pushed quietly into 2019, like Owlchemy's Vacation Simulator, others continued to iterate on their early access titles. H3VR, for instance, crossed 100,000 units sold over the course of two years because its creators are in a tight communication loop with fans and they deliver constant content updates.
Beat Saber, in comparison, sold more than 100,000 copies in just one month when its debuted in 2018, anchored by its incredible combination of original music and satisfying cuts. After its PC debut, the game went on to join Astro Bot, Tetris Effect, Wipeout Omega Collection, The Persistence, Moss, Firewall: Zero Hour, Deracine and more in delivering an incredible year of content on PlayStation VR headsets.
Rec Room kept its community together across all platforms in 2018 and, as a result, we saw all sorts of interesting creations, including an acting troupe which delivered an entire production of The Prince Bride performed entirely on a virtual stage.
Kite and Lightning's co-founder Cory Strassburger took performance capture a step further with an Xsens motion capture suit and the iPhone's face-sensing camera mounted on a helmet. He worked out a full-body motion capture system for a fraction of the cost of traditional pipelines.
The developers behind Quill, Tvori, Tilt Brush, Medium, SculptrVR, Blocks, Electronauts, EXA and other VR creation software delivered updates to make the tools more useful and powerful. Meanwhile, Colin Northway and Robin Stethem spent the year building an art museum and donation system to bring more attention to the artists building with these animation tools.
What Will Drive VR And AR Adoption In 2019 And Beyond?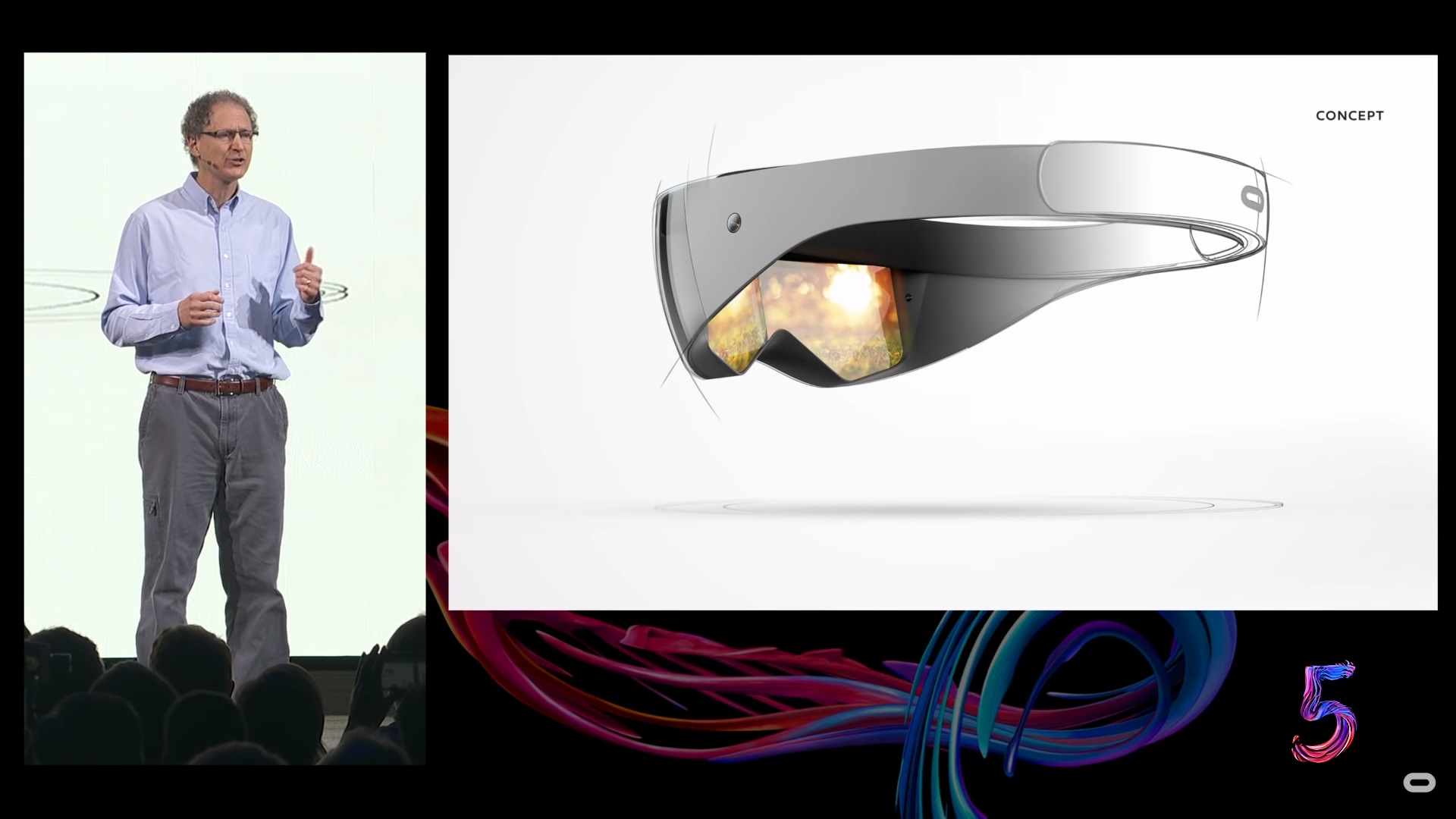 We also saw some groundwork set down for the next generation of PC-based VR headsets in 2018. For example, the VirtualLink USB-C standard for VR headset cords was supported on some new graphics cards while Valve spent time developing tools so that games made for Windows can run without it on Linux. Meanwhile, the OpenXR standard achieved a milestone showing the same Unreal Engine content running on VR headsets with widely varying specifications.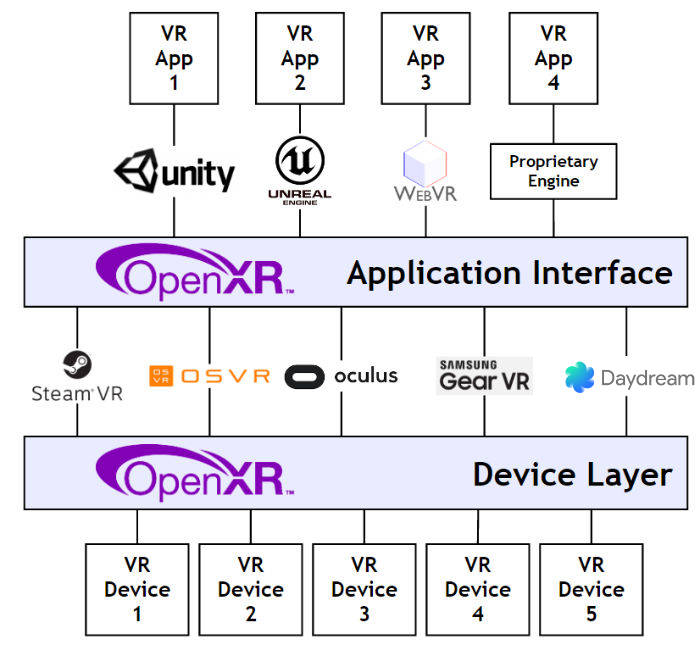 Facebook was one of the more visible companies working in VR in 2018 as it underwent an internal transition that saw its former CEO depart the company, its research division rebranded to Facebook Reality Lab and a rewording of the mission of Facebook's Oculus group to "defy distance." Even with that visibility, Facebook seems to be filtering carefully what is made public — only talking about its Half Dome varifocal prototype in presentations and open-sourcing related research for "noncommercial purposes only."
We also saw demonstrations of light field displays in 2018 while LG and Google showed an 18.1 megapixel panel. A true light field display could one day deliver a multi-user glasses-free experience like the Holodeck while the ultra high resolution display from LG/Google could be key to fully eliminating the sense that VR headsets only deliver a low-resolution version of reality. Both solutions are years from being feasible in a form factor you might encounter in the real world, but nonetheless showed promise.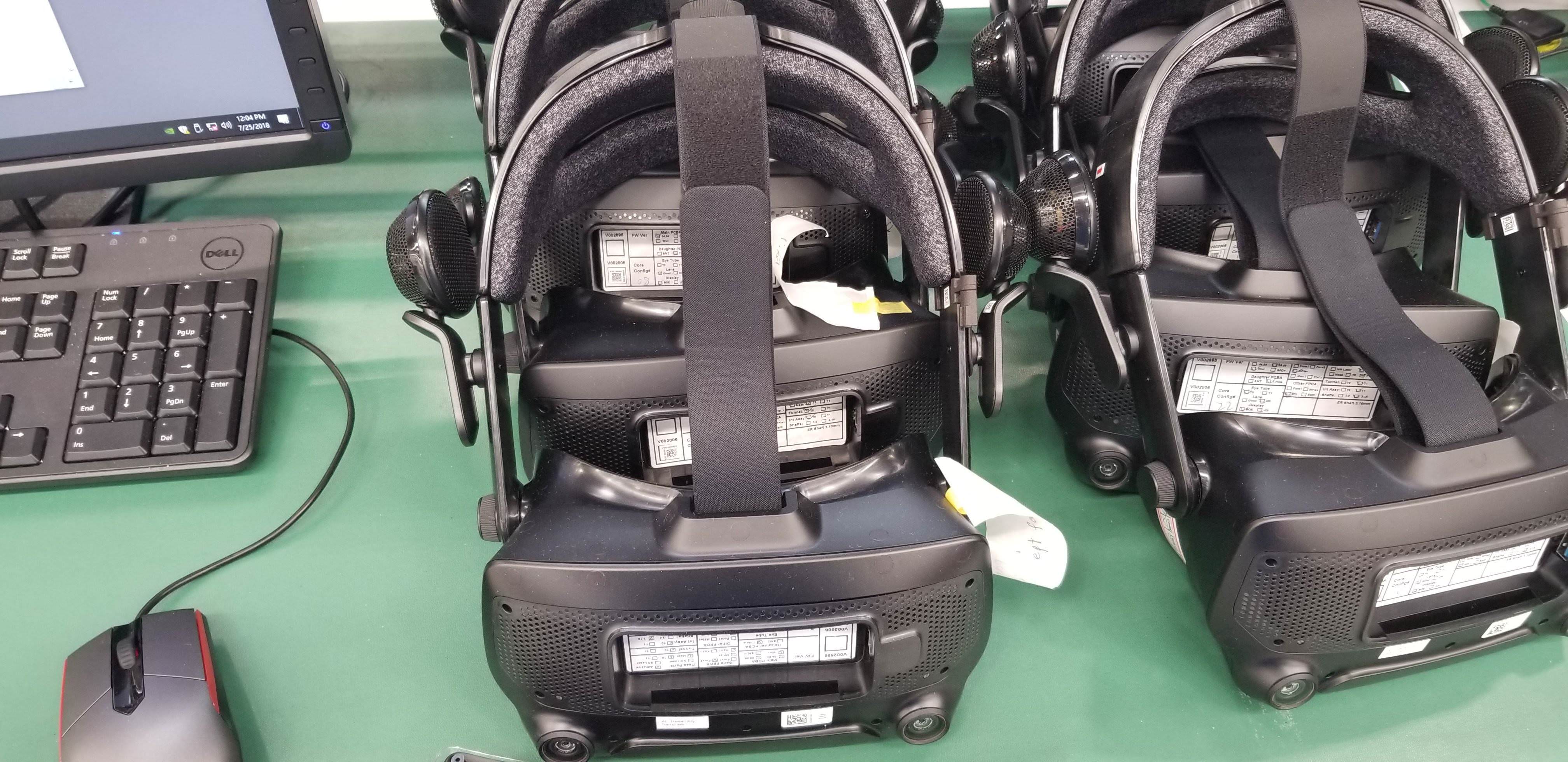 The two key drivers of PC VR's first generation, Facebook and Valve, are under increased pressure to deliver a substantial source of revenue from VR hardware and software. We know the Oculus Quest standalone is coming early in the year, and that Valve is building its own HMD, but beyond that we don't have solid expectations for VR and AR in 2019. We believe that is partially because companies like Microsoft, Valve, Sony and Facebook are playing their cards close, bringing trusted developers into the fold and keeping them quiet until the time is right.