Los Angeles-based Reload Studios is the latest VR startup to get investment money, raising a $4 million round to add to its initial $1.5 million.
Reload formed last year with some Call of Duty veterans and now has more than two dozen employees. The company's main title is World War Toons, a cartoonish multiplayer first person shooter built for VR with a non-VR version planned as well.
Read More: Hands on with Reload Studios' new VR FPS, World War Toons
Reload recently launched a VR Lab to build non-gaming experiences, partnering first with WoofbertVR for a VR app that takes people inside Courtauld Gallery's Wolfson Room in London, which features paintings by Édouard Manet, Claude Monet, Paul Gauguin, and Pierre-Auguste Renoir. The lab plans to expand into projects in education, military, automotive, film and other areas. The team working in the lab is separate from those working on World War Toons.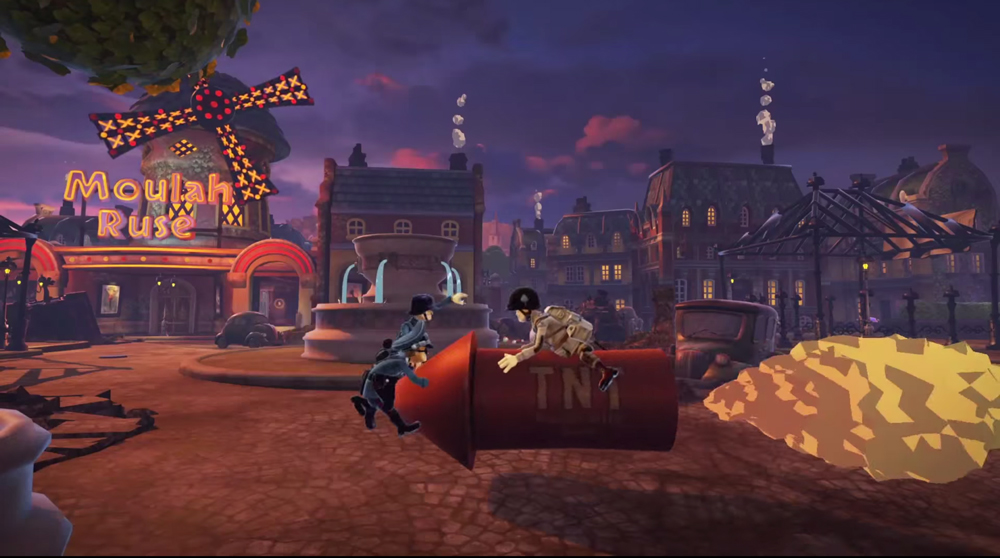 Investors participating in the round include Rothenberg Ventures, World Innovation Lab, Barunson E&M, YK CRCM RS LLC and others.
Reload joins a a rapidly growing list of VR and AR-focused companies receiving investments this year. Others recently announced include $65 million for panoramic video startup Jaunt from investors including Disney,  augmented glasses company CastAR with $15 million from investors including Android co-founder Andy Rubin, Altspace and WEVR with $10 million each and $30 million in 3D scanning company Matterport, among others.
While the round of investment is small relative to some other VR startups raising money this year, the money should help Reload finish its work with World War Toons and expand the efforts of its lab as we approach the launch of consumer VR. I haven't tried World War Toons yet but Will Mason went hands on with the title earlier this year, calling it "one heck of a compelling VR game." It will be interesting to what how these companies evolve in the coming year after the launch of consumer VR headsets.