Carnival-themed apps and experiences are becoming something of a sub-genre in the VR market these days. Between Pierhead Arcade, Carnival Games, and now Wonderglade, there's a bit of something out there for carnival goers on most every VR device available.
Wonderglade, the latest VR outing from Resolution Games, the creators of Bait! on Gear VR, has debuted a charming and addictive collection of carnival-style mini-games. The core experience that launched with the Google Daydream platform included four min-games: Tinder Town, Magic Mayhem, Tip N Tilt Racing, and Tiny Tee Golf. Today, Resolution is announcing a fifth mini-game — Hamster Hoops — and a brand new local multiplayer mode.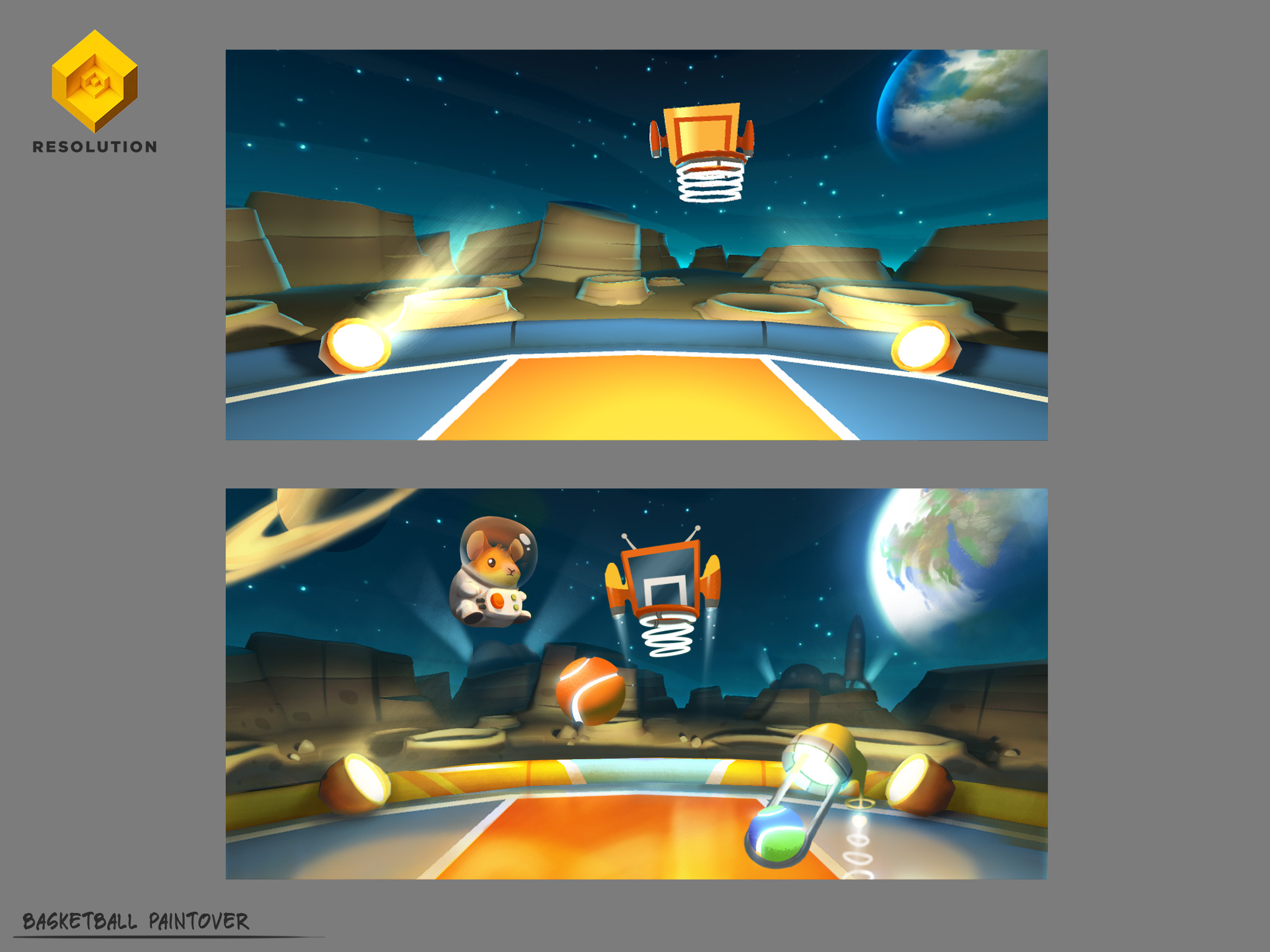 The new mini-game lets you shoot baskets in space while you're surrounded by adorable hamsters. Make more hoops to get more tickets and stay in the game longer. It's simple, but the physics and visual feedback should be enough to keep you coming back for more. This update will also include new vanity and customization items for purchase via microtransactions.
"We're excited to see Wonderglade become a breakout success with a 4.7 rating in the Google Play Store. We're also getting some great feedback and comments from users – much of which drove these new updates," said Tommy Palm, CEO and co-founder of Resolution Games, in a press release. "And, just in time for the holidays players can now engage with their families and friends in a whole new way with the added pass and play tournament mode. It's truly the perfect way to introduce those who haven't experienced VR to the platform."
The 4.7 rating after 78 user reviews as of the time of this writing and over 10,000 installations is a great sign for both the company itself and Google's budding new VR platform. However, it is rather unfortunate that the Google Play Store's high-quality VR content for Daydream is drowning in the mostly murky waters of Cardboard-compatible shovelware. Luckily, Wonderglade is clearly most in line with the former description.
If you've got a Daydream-compatible device and headset, then you can download Wonderglade right now from the Google Play Store for free.