Los Angeles-based VR startup Wevr (pronounced "weaver") raised $25 million in funding and is launching Transport, a "VR content distribution and discovery platform." The $25 million is Wevr's total funding to date, including $10 million raised from HTC last year.
Wevr is probably best known for creating theBlu, which is an underwater experience showcased early on with both the Samsung Gear VR and HTC Vive. The company also worked with Lionsgate, Adult Swim, Reggie Watts, Skybound Entertainment's The Walking Dead, Kenan Thompson,  and others.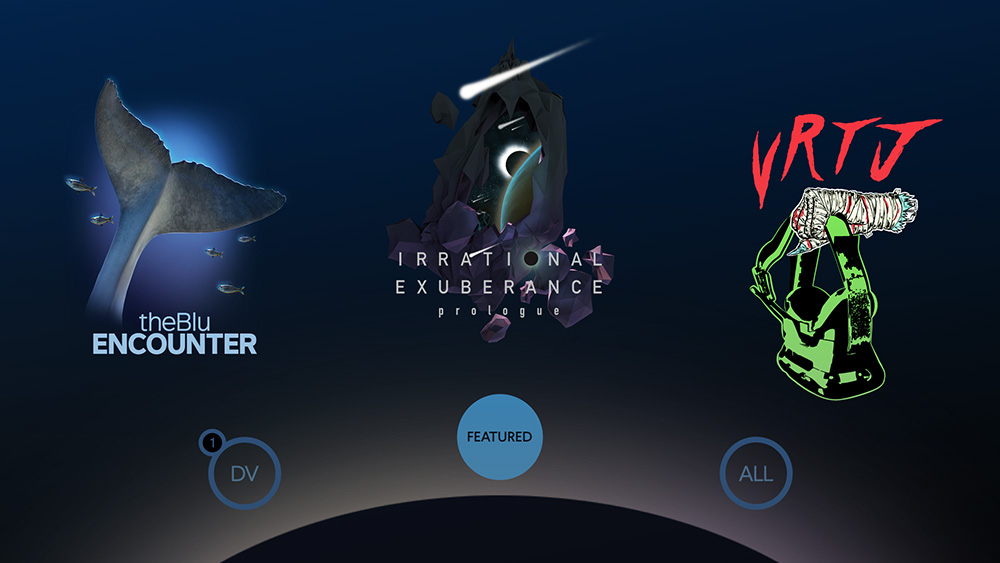 Transport is described as a VR content network for creators to publish their work. The service is in private beta with plans to make it available across Google Cardboard, the Oculus platform, HTC Vive and Web.
Transport is different from existing content distribution platforms like Vrideo and Littlstar, which focus on 360-degree video and photos. Wevr is planning a multi-year roadmap for Transport's features, beginning with helping to distribute content from the company's creative partners. Part of the plan is to create a VR file format that encompasses multiple types of content. It's a challenging problem to make distributing such a wide range of content easier for developers. The company hired experts in computer animation, gaming technology and browser-based 3D graphics to solve the problem.
"It's a pain and it's hard and our service to the community is to take away that pain and solve some hard problems," said Neville Spiteri, Wevr CEO. "We're investing heavily in a team with the breadth of expertise to cover those bases."
Previously, we've reported Wevr was working on a 360-degree video player that can run mono or stereoscopic video with positional or surround sound audio as well as an interaction system that would allow a person to gaze at different parts of a video and tap to access more of a story.
Investors include HTC, Samsung Ventures, Evolution Media Partners, Madison Wells Media (Gigi Pritzker/Clint Kisker), Orange Digital Ventures, Digital Garage (Joi Ito), AME Cloud Ventures (Jerry Yang), Boldstart Ventures, Scott McNealy and Ross Levinsohn.
Wevr employs around 50 people split between content production and technology development. The company is headquartered in Venice. and is curently hiring.
Updates to come.