In our hands-on with ARKTIKA.1, it's noted that the game seems to have a lot that wants to express about its world. The decision to tell rather than show presents a mixed bag for gameplay, but a new partnership will give the creative team an opportunity to world build in a different way. Partnering with Del Ray Books, an imprint of the well know Random House publisher, 4A Games has inked a storytelling deal that will see a companion eBook launch in Q3 this year.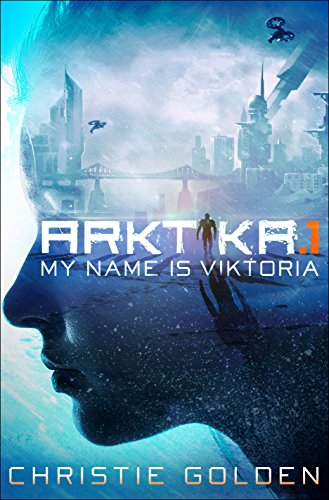 The news comes by way of a press release on Gamasutra and the upcoming eBook is titled ARKTIKA.1: My Name is Viktoria. 4A Games is known for their Metro series, a series adapted from books and known for their engaging narrative. Christie Golden, an American author with a long history of penning novels based on notable fictional worlds like Star Trek and Starcraft, helped shape the story for ARKTIKA.1 and she'll also be involved in My Name is Viktoria.
"I couldn't ask for more from 4A Games and my publisher, Del Rey Books," Golden says in the press release. "We've worked together every step of the way to bring ARKTIKA.1 to life. I brought my A-game to this project, calling on my playwriting training to create sharp dialogue and utilizing my world-building skills to help complete the immersive experience virtual reality offers. Players looking to dive into the game's universe by cozying up with a book have much to look forward to!"
VR experiences are built upon the appeal of immersion and are constantly used to supplement other forms of media, but expanding upon these virtual worlds with other mediums like books adds a degree of credibility to the gaming aspect of the industry. It's good to see AAA games get AAA efforts and exposure.
"Story is at the heart of any AAA game – and we have some things to say about that! With our experience making post-apocalyptic games, we're now taking players a hundred years in the future and presenting them with a dangerous yet hopeful world," says Yevhen Fedorets, lead game designer on ARKTIKA.1. "We're building environments filled with detail – resulting in believable, atmospheric locations. Immersion is all about connecting everything in the world with the player, and we found that this feeling of 'being there' is by far the best way to tell an engrossing story about survival."
ARKTIKA.1 is due to release on Oculus Rift exclusively sometime this year. My Name is Viktoria is currently available to preorder on Amazon for $0.99 and has a release date of October 10th.