The Internet is one of the most valuable pieces of our day to day lives, so it only makes sense that it is coming to VR.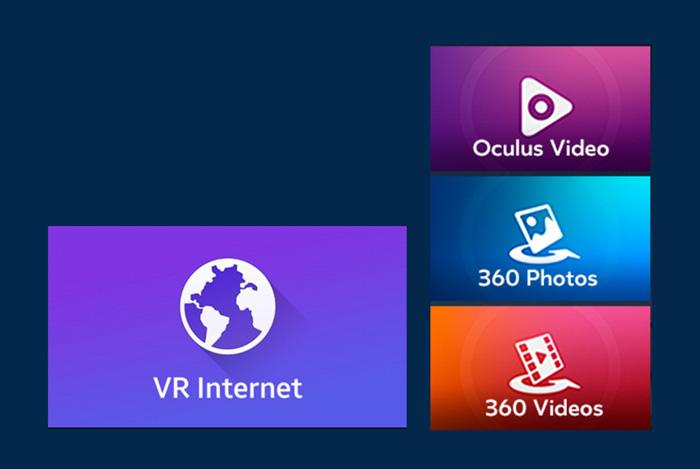 Today, Samsung showed off a VR web browser application on their Korean site and it looks like it has some pretty interesting features. Aptly titled 'VR Internet' the app appears to offer a simple browsing experience, likely using the touchpad on the side of the Gear VR.
The app also appears to have voice recognition built in so you can search without having to type with some awkward face keyboard (which is also included as an option). The app seems to be separate from your phone's browser, but appears to have the ability to import bookmarks from "mobile." Perhaps this is for a future where WebVR apps work with the Gear VR, something VRML co-creator Tony Parisi thinks will happen in the future. 2D, 3D and 360º video playback also appears to be a feature of the app as well, making it a fairly complete browser experience built for VR.
The voice input functionality is especially interesting in the app, as it appears to extend beyond just a typing window. In the screenshot above, you can see the microphone icon above the browser, this may suggest that you will be able to use voice-based commands throughout the app, which would be killer.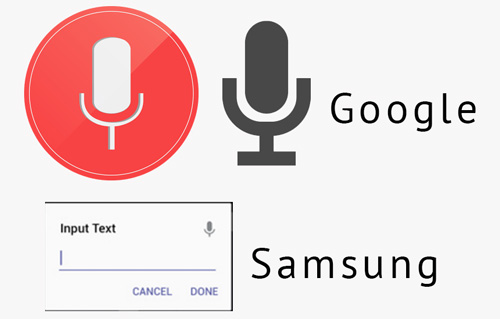 Google and Oculus haven't necessarily played nice up until this point so it will be interesting to see if the voice recognition software is the same that Google uses with "Ok, Google." The iconography looks very similar, but there is no way of knowing if this is just a placeholder icon.
We reached out to Oculus but they have declined to comment at this time. We are currently awaiting comment from Samsung and will report back as soon as we have more information available.