HTC revealed a new subscription tier for Viveport. Called Viveport Infinity, the service will give subscribers unlimited access to all content on Viveport.
The current Viveport subscription only allows for only 5 titles to be played each month, out of the over 1000 apps on the store.

The Infinity subscription will be a radical change to the store's offering, unlocking over 500 of the store's best apps. HTC seems to want Viveport to be the Netflix of VR.
With the newly announced Vive Cosmos headset seemingly dropping Steam as its default store for Viveport, the new subscription could be what HTC needs to keep users on its platform. Just like regular Viveport subscriptions however, Infinity also supports the Oculus Rift.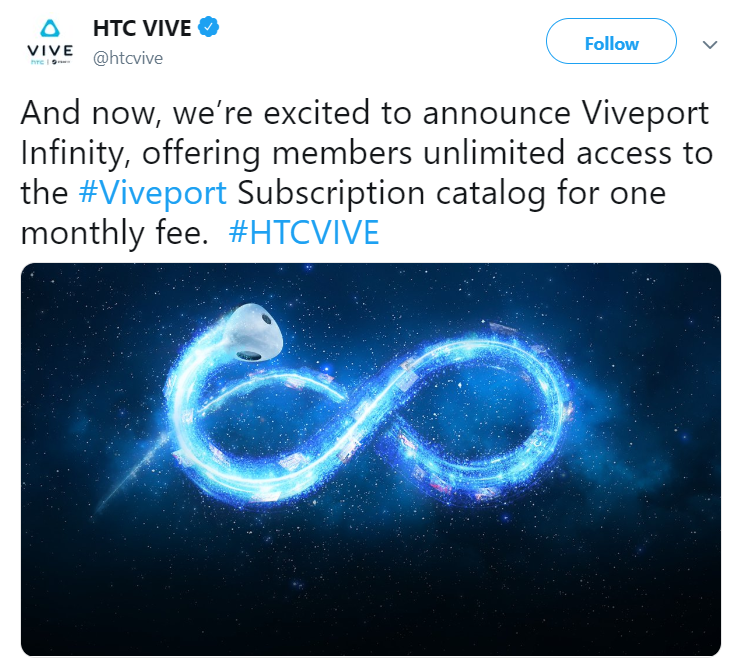 HTC didn't reveal the pricing of the new service, but said it would be a "low price". Given the pricing of the existing Viveport, we expect it to cost more than Netflix or Spotify however. But that's to be expected, given the incredible amount of value this subscription will provide.