HTC's Vive Focus standalone is launching in North America and Europe starting today with a pitch toward enterprise.
The headset is selling for $599 with a single pointer-like hand controller capable of simple gesture-sensing. Enterprise-centric features like a kiosk mode to turn the headset into a "fixed-purpose device" and batch configuration of multiple Focus headsets from a single microSD card were pitched with the headset's worldwide launch. The headset is also being sold for $749 with the "Vive Focus Advantage" program offering a device management system and "premium service."
We've known the Vive Focus specifications for a long while now, but at least we've got confirmation now that the U.S. version of the headset has the same features as the device which launched earlier this year.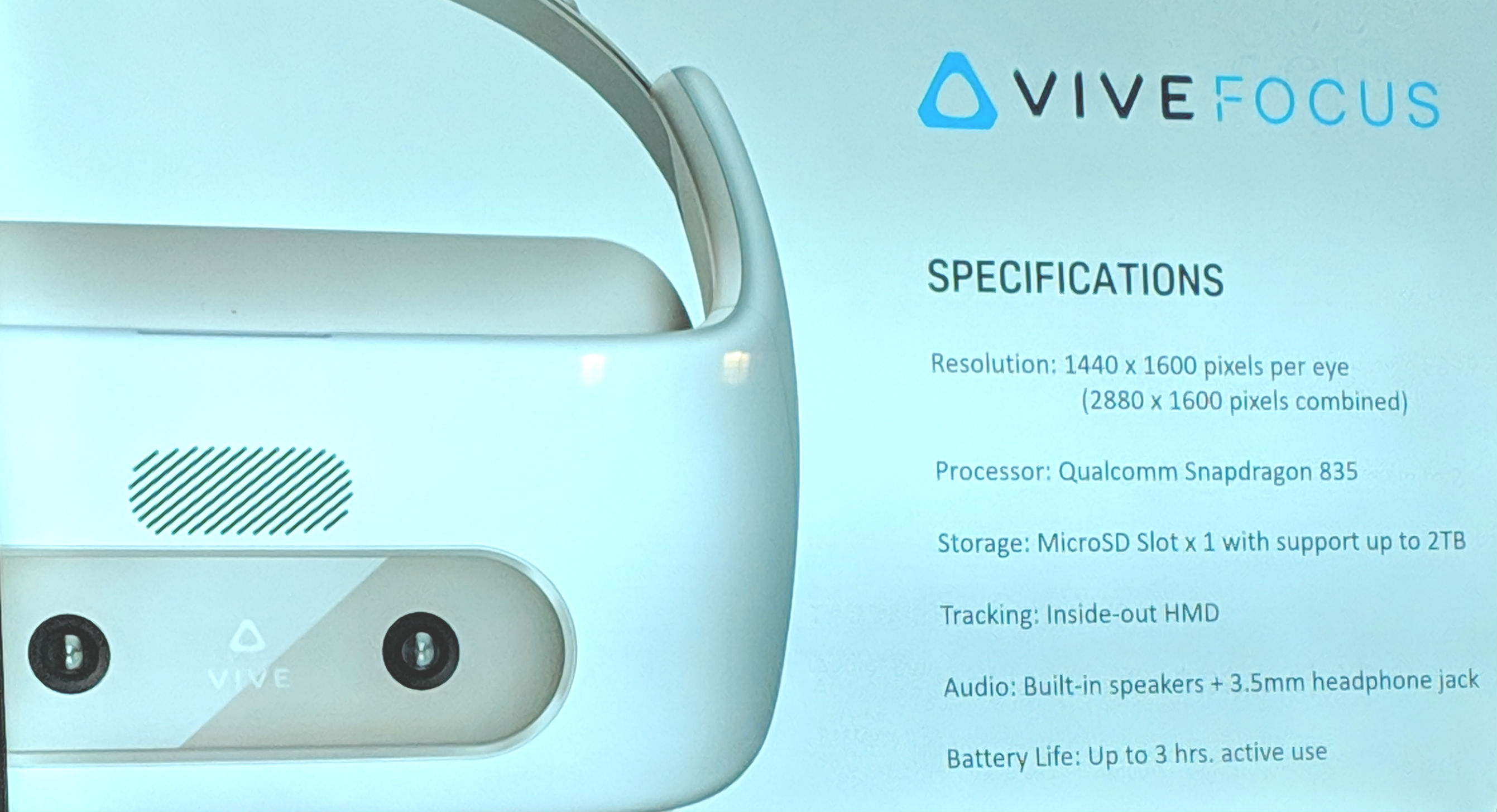 The focus on business uses for the headset outside China is an interesting one as the company is facing stiff competition for consumers in the United States from the Google-powered Lenovo Mirage Solo, as well as the $200 Oculus Go headset from Facebook which features a similar pointer-like hand controller.