That's a real doozy of a headline, isn't it? Vendetta Online [official website,] a game you may have not even heard of, released on Gear VR this week and sports not only expansive, space-based combat, but it's also a fully connected MMORPG. Additionally, it's cross-platform, meaning when you're playing on the Gear VR, you're also playing with mobile on PC, Mac, Linux, and even mobile devices all at the same time.
Most surprisingly though is the fact that it actually works pretty well. We've written about a lot of different space shooters on the Gear VR, from End Space and Spacefighter Arduxim, to Anshar Wars and Space Rift. There are lots of others too. But Vendetta Online may very well be the most ambitious of them all.
The game is created by Guild Software and it's actually been around for a while. We first got our hands on the MMO's VR version in a limited demo setting at GDC, then again at E3. It's come a long way in its journey to VR devices with essentially the entire core game still in tact. Using the Gear VR's head tracking, you can move your head around inside the cockpit and there is a variety of choices for controlling your ship. Remarkably, a controller isn't even required, as you can play with just the touchpad if you like, but a bluetooth gamepad will open up many more possibilities.
"We're thrilled to be bringing our immersive MMO experience to a mobile VR platform," said John Bergman, CEO of Guild Software in a prepared statement. "By leveraging both integrated Voice Chat, as well as Voice-to-Text, our goal is to make the VR experience as engaging socially as it is visually."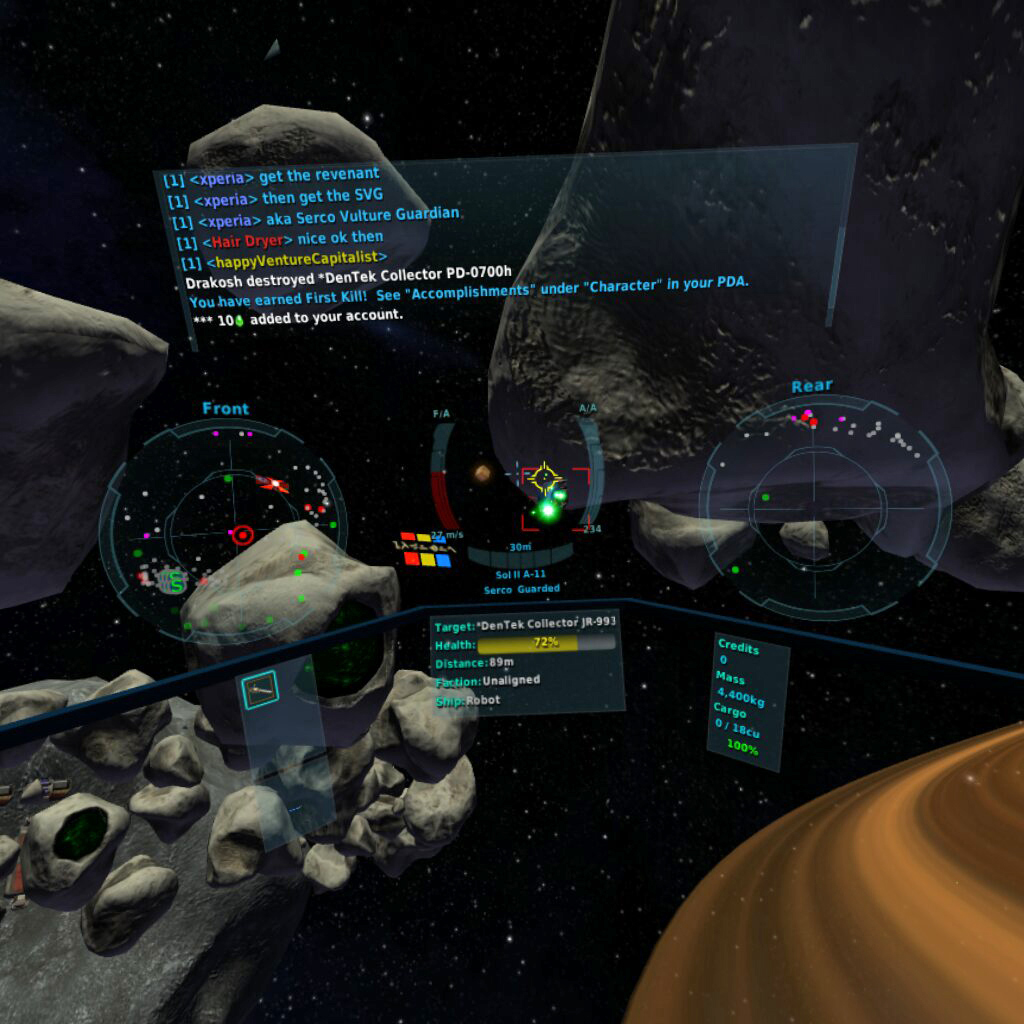 Since you're playing online with thousands of other players at the same time across multiple devices, it's quite unlike anything else available on the Gear VR. Rift support has been floating around for the game since as early as 2013 dev kits. That being said, it's not the prettiest game and there is some clunkiness in its design and controls. Clearly this game is best played on a PC, not inside the Gear VR, but it's a cheap option if you're hungry for something ripe with content.
Worth noting is that since this is an RPG as well as an MMO and space shooter, there are more moving parts here than you'll find in other shooters on Gear VR. There is a heavy focus on menu navigation, progression, communicating with other players, trading, mining, and more. It's far from just being about watching stuff blow up, so don't exepct full-action at all times. Definitely make sure you go through all of the tutorial.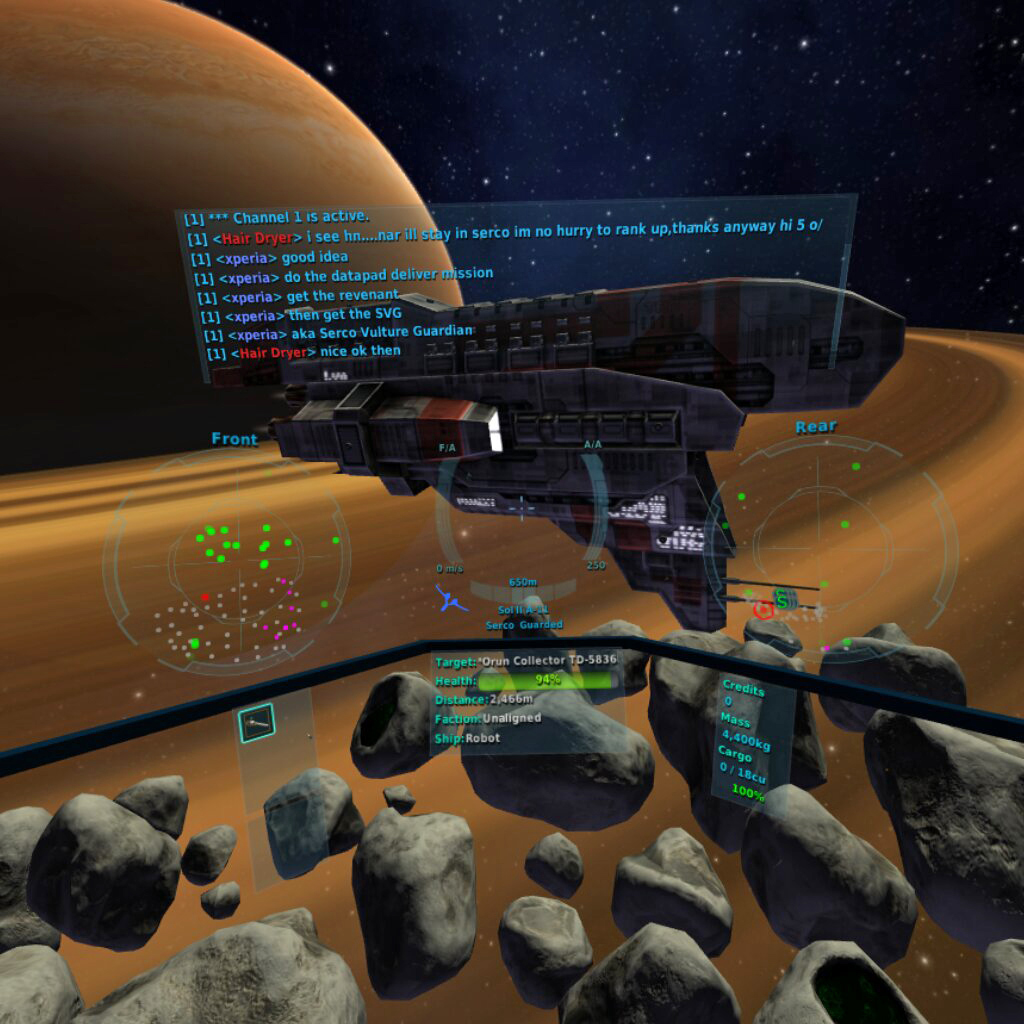 You can download Vendetta Online for Gear VR starting today for $2.99 on the Oculus Home store. Visit the official website for more details.