Images of a prototype VR headset with a Valve logo visible on the circuit board leaked on the image sharing website imgur. Our independent sources tell us these are in fact prototypes for an upcoming Valve HMD.
We've also heard the field of view will be 135° with "Vive Pro resolution." It may also come bundled with 'Knuckles' controllers as well as a Half-Life based VR game that could be a prequel rather than the much-anticipated Half-Life 3.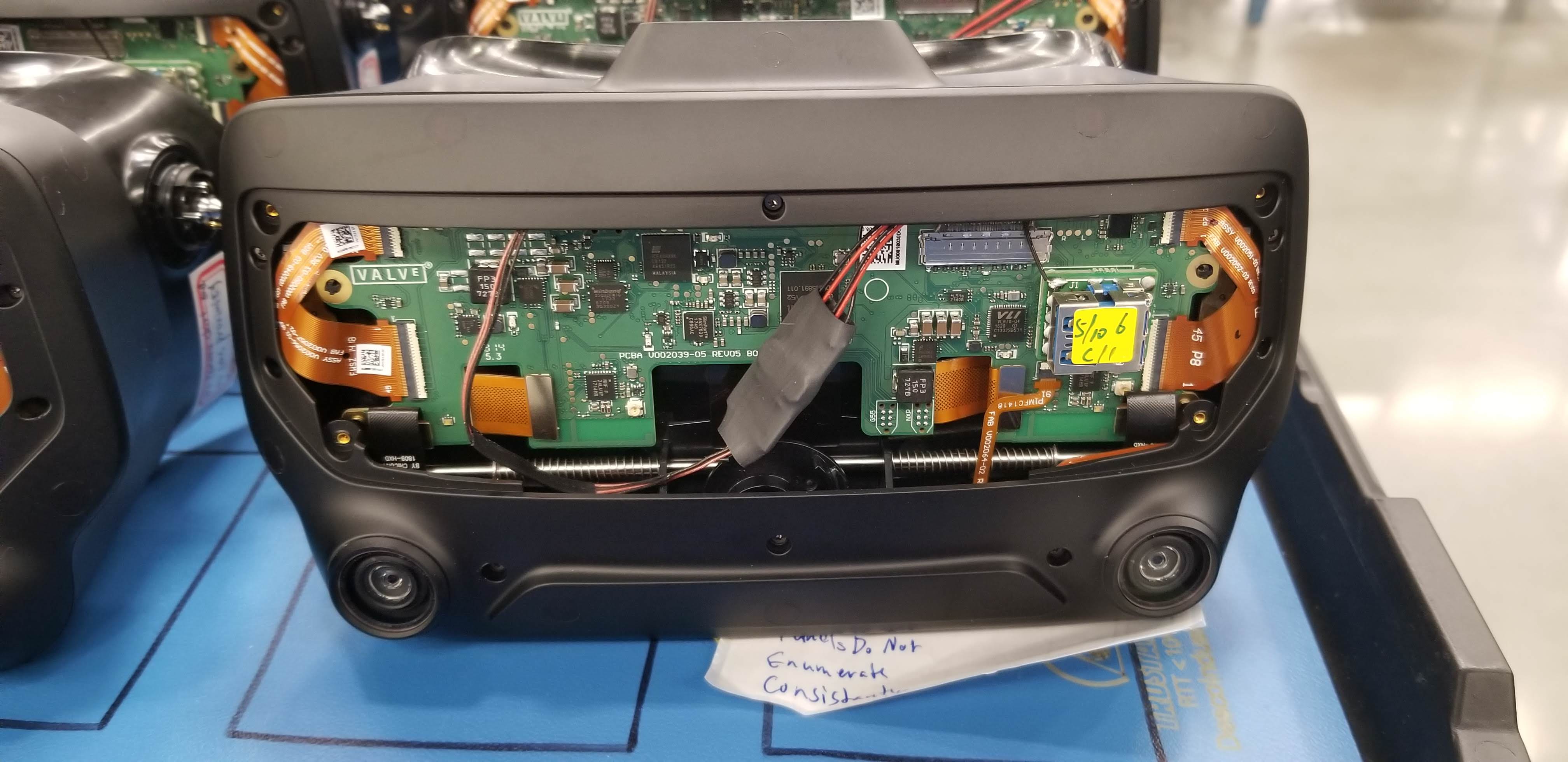 Valve currently does not sell a VR headset. Instead, the company partnered with HTC to release the Vive in 2016, and then HTC released the higher end 'Vive Pro' earlier this year. Releasing its own headset would be a major shift in Valve's strategy for VR, but the company previously shipped the Steam Controller and Steam Link devices — so it wouldn't be unheard of for the privately held company to build and ship its own hardware.
The leaked Valve headset features what appear to be SteamVR tracking photodiodes under the plastic (similar to how Oculus hides IR LEDs under the Rift). It also has 2 cameras visible and integrated headphones. The padding on the back appears to be similar to the padding on Valve's Knuckles controllers prototypes.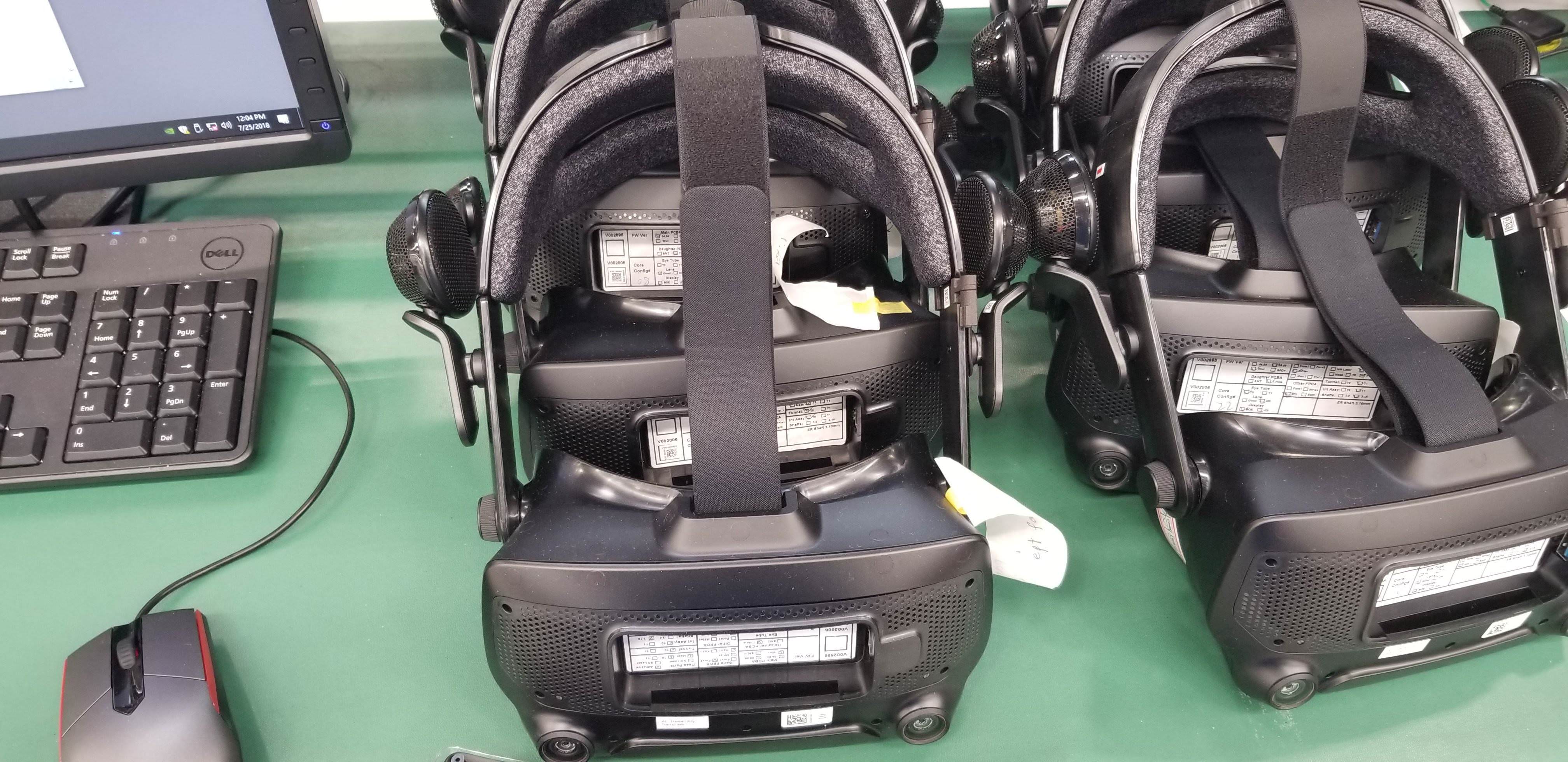 A 135° field of view with Vive Pro resolution panels should result in roughly the same angular resolution as the current HTC Vive. This may indicate that Valve is betting that increasing field of view is a greater priority than increasing angular resolution. We don't see any indication these headsets could include eye-tracking, so Valve will have to use methods other than foveated rendering — likely software-based — if the company plans for this headset to work on the same class of PCs as the original Vive.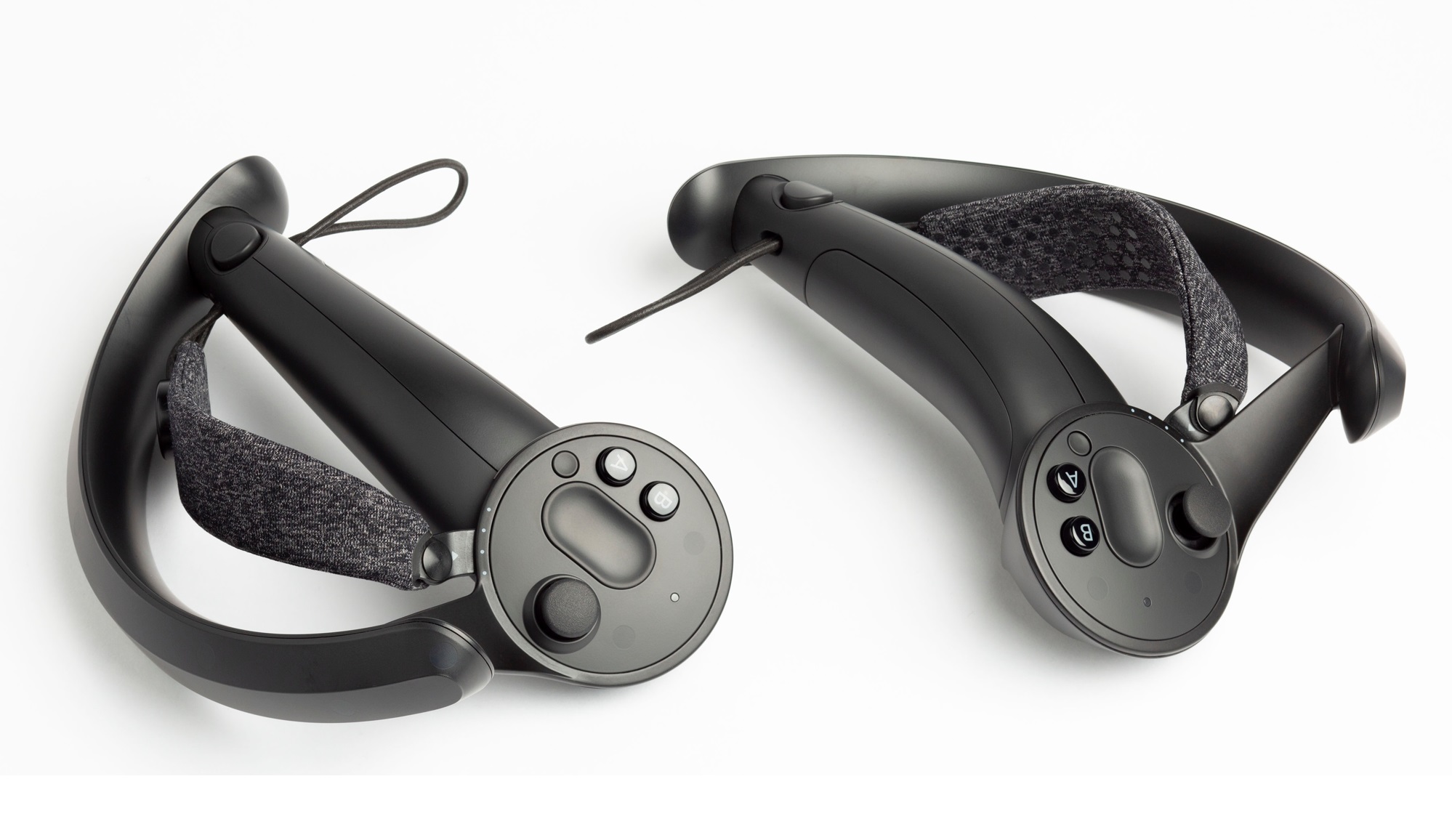 If this headset comes to market next year, it could be direct competition for the "Rift S" headset Techcrunch reported Oculus is planning. The clock on the monitor in the image suggests these photos are from July, meaning there has likely been progress made since these prototypes.
We'll keep you updated on any further news of Valve's VR headset. We also reached out to Valve to see if Gabe Newell might be available to comment on Valve's direction with PC VR, or if we might be able to test the Knuckles controllers so that we can help communicate with developers and early adopters what the new controllers add to VR input.
Previous coverage of the image leak here.