Google has quietly become a big supporter of VR. One of the largest tech companies in the world is currently attracting top talent for its Daydream platform and recently purchased Owlchemy Labs, one of VR's biggest new developers. Though you won't find triple-A titles like PlayStation VR's Resident Evil 7 or Farpoint on Daydream yet, there's still a slew of wholly original and engaging VR experiences on the headset. One of the those titles is Untethered – a fascinating VR mystery game from the makers of That Dragon, Cancer.
Developer Numinous Games has crafted an engaging episodic series where you assume the role of a DJ in a small town in the first episode. Supernatural events seem to be unraveling, and you spend your time inside your studio, listening to call-ins, recording lines for broadcast, and choosing which records to play on-air. The upcoming second episode has you play a truck driver, and features a different scenario.
Crafting a VR game series after working on an intimate experience like That Dragon, Cancer was no easy task.
Why VR Was The Next Step
"We knew that the whole team really wanted to develop something more light-hearted and funny, after years of working on That Dragon, Cancer together, we wanted a totally new landscape for a while," said Ryan Green, co-founder of Numinous Games.
The award-winning That Dragon, Cancer is an intimate account of the time developers Ryan and Amy Green spent with their terminally ill son, Joel. One of the game's scenes was adapted to Gear VR, but not many expected the studio's next project to be a VR game built from the ground up. Numinous Games wanted to craft an experience where players have full control over the story and are able to fully interact with the characters and the quirky setting in Untethered. This was only possible in VR.
"We knew we wanted to give the players a voice in the game," said Green. "We wanted them to be able to talk to the characters like a real contributor to the story being told. As we thought through the best scenarios for this kind of experience, we fell in love with a storyline that began at a radio station, a perfect place to ask players to speak up and have the narrative respond specifically to what the player had to say."
While developing That Dragon, Cancer, Numinous Games was used to designing around the player's presence in the story. The studio thought it would've felt right at home developing for VR, which was why it wasn't surprising to see one of the scenes from That Dragon, Cancer adapted to Gear VR. From then on, Numinous Games knew it wanted and needed to dive headfirst into VR development.
"What mattered most wasn't anything the player specifically did, but just that they were choosing to be there, present in our pain," said Green, discussing That Dragon, Cancer's development. "There were many times in the process when we thought to ourselves, 'this should really be a VR experience.' So we had a pretty strong desire to make our next project a virtual reality game."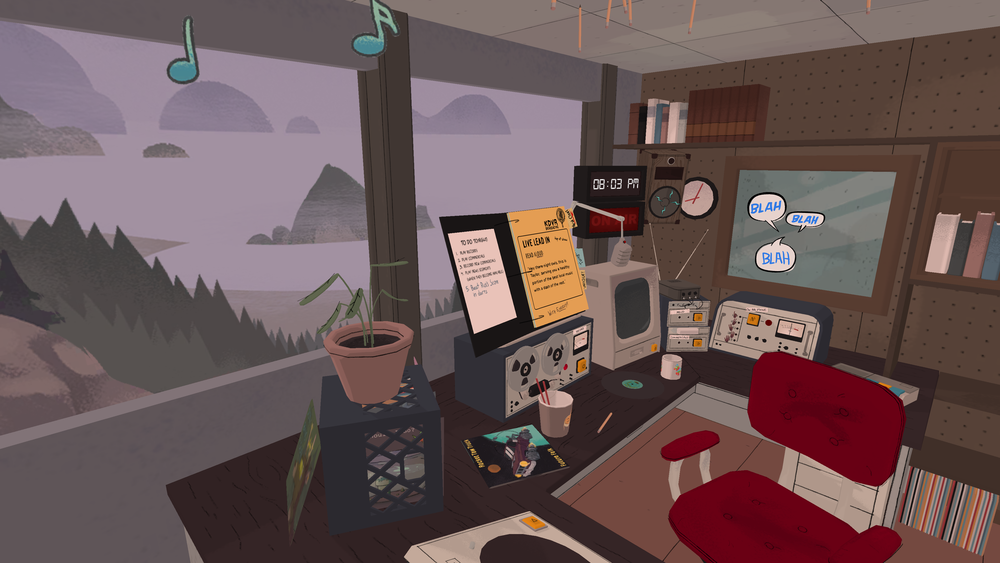 Designing A VR Episodic Mystery Series
Making a game for non-VR platforms before Untethered helped Numinous Games adapt to VR development in a few ways. The studio was making That Dragon, Cancer for the Ouya, a four-ear old mid-level android device at the time. Trying to come up with clever ways to make the game run on a such a weak console made the studio more savvy and comfortable with trying out new technology and overcoming challenging technical issues.
"From a technical perspective, this meant we had to learn ways to lower our memory usage, decrease loading times, find ways to change the lighting in the scene without depending on real-time lighting, and keep our frame-rate up," said Green. "All of these things are super important in VR, because on mobile devices you are battling heat from the actual phone. If you overheat the device by working it too hard you drop frames and if you do too much work in one frame, you drop frames. Dropped frames ruin VR experiences."
That Dragon, Cancer has a stunning art direction — the environments look like they're from a Pixar film or short — that complements the emotional story the game is trying to tell. Numinous Games decided to go in a similar direction with Untethered's art style. Instead of creating a hyper realistic setting, the studio opted for a more a cartoon-like aesthetic. The game looks like it was hand drawn, replete with text bubbles and plenty of bright colors.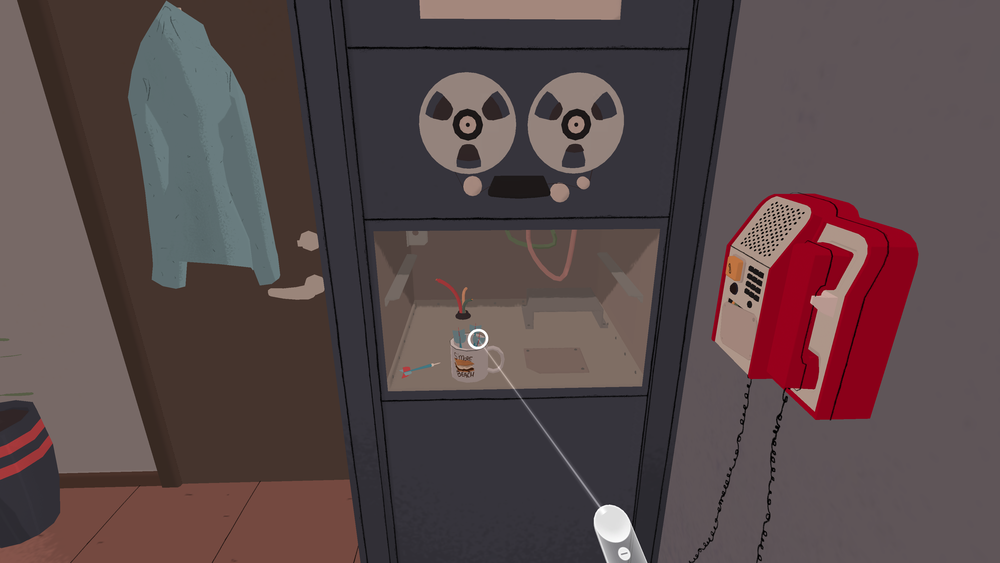 Numinous Games went with this particular visual style for a specific reason, as it wanted to avoid the hyper realism that plenty game developers focus on for VR.
"The wild thing about VR is that the more real it feels the more aware you are that your interactions are artificially limited," said Green. "When the visuals are convincing, you can't help but want to reach out and touch things, which of course becomes a pretty unsatisfying desire. In these early stages of VR development there's a kind clumsiness to the experience of playing in VR that can be pretty endearing when developers lean into it. We were excited to make a world that felt like a comic book, with hand drawn surroundings that you could hang out in."
From A DJ To A Truck driver
Untethered's second episode will be releasing quite soon; sometime later this month (likely this week) to be exact. While the first episode had you play as a DJ finding out about the different mysteries and weird events happening in town in your studio, Numinous Games wanted to let players actually explore the outside world.
"Episode two takes place during the same period of time as episode one," said Green. "So, in episode two you get to experience what was happening outside of the radio station while you were busy as a DJ. Instead of playing as a DJ, now you're a tow truck driver, speaking to your passengers and listening to the radio show you just broadcast. All of the characters you interact with in Episode 2 have some tie to Episode 1."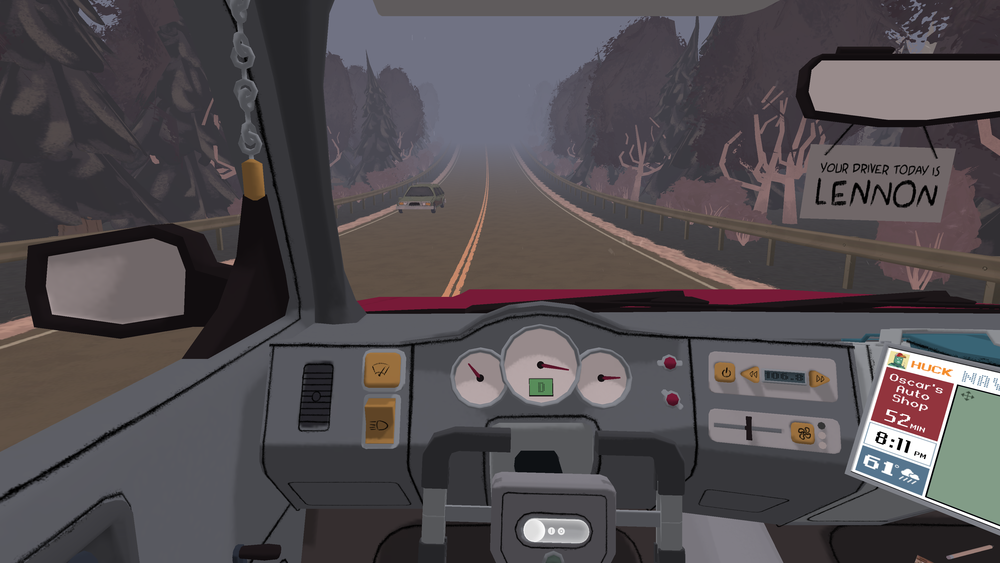 While it's not yet known how different episode 2 will be from the first chapter, including whether or not your voice will be playing as big of a role in the new episode considering you're now a truck driver instead of a DJ hosting a radio station, Numinous Games still wants to pull off the same type of interactivity and worldbuilding.
"We spend much of the production time of episode 1 and 2 building up the code infrastructure and design toolsets for telling narrative stories," said Green. "There is a surprising amount of engineering that goes into even simple narratives with simple environments. We're expecting Episode 3 and 4 to go more smoothly now that we've created the tools we need."
---
Episode 2 of Untethered is set to release soon this week. For more details you can visit the game's official website.