One of the surprising results of accessible virtual reality has been the rise of documentaries that use 360-video to transport you somewhere to experience a place and situation unlike your own. And that makes empathy for the people there more possible and accessible itself.
"In America, the Developed World, we take for granted being able to go to bed at night safely, without the fear of a deadly disease attacking us while we sleep. Making this film really opened my eyes," Justin Perkinson, writer and director of Under the Net, told Upload VR in an interview.
In a 10th anniversary event, the Nothing But Nets campaign from the UN Foundation showcased the VR documentary Under the Net. The campaign is focused on providing protective nets to the people of Africa, where mosquitoes pass Malaria to people at night. The disease can be lethal to children.
The origin of the charity is not what you would expect. Sports journalist Rick Reilly, who has a long history of writing stories for Sports Illustrated and ESPN, found out about the threat of Malaria to the children of Africa and realized he could make a difference.
"There was a documentary on Malaria. It said that every 30 seconds a child was dying of Malaria. And it said there was such a simple fix: hang a net over them. The mosquitoes only comes out from midnight to four. And if you can get a kid to six or seven years old, they are probably not going to die of Malaria. I was like, 'That's all we need? A net? Nothing has to be cured?' This is a no-brainer charitable act," said Reilly
He wrote a column about it in SI, worked with the UN to get the $10 donations which would buy a net to help a family. They raised $100,000 in the first week alone. Soon, he worked with others, and Nothing But Nets became an ongoing campaign.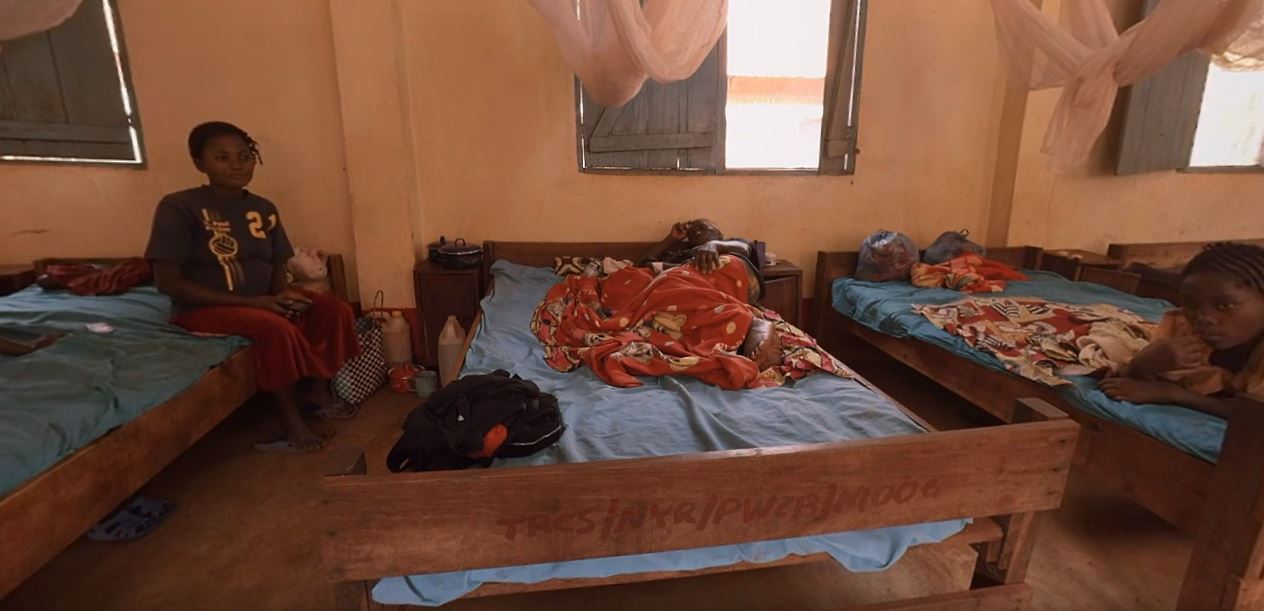 Basketball star Stephen Curry became involved, and Reilly and him went to Tanzania together to meet those that needed the nets. The help of a sports star got the word out about the charity, besides donating himself.
Reilly explained, "Steph gives three nets every time he makes a three pointer. That's kind of like your 13-year old daughter giving three nets every time she checks her phone. He makes that many threes. I made the mistake this year of giving $10 for every three he makes and he's killing me! He took the three-point record from 286 to 402. That's insane."
In the 10 years since NBN began taking donations, along with the work of UNICEF, Malaria No More, and the Bill & Melinda Gates Foundation, and others, deaths from Malaria have dropped by 60%. NBN has raised over $60 million, providing nearly 10 million nets to families. But, after all of that progress, Under the Net reminds the audience, a child dies every two minutes from the disease.
If star power worked to spread the word about Malaria and the work of Nothing But Nets, how much could tech power help? Working with Samsung, the team at NBN returned last summer to Tanzania, with Perkinson, to capture the reality there in a way that couldn't be done when the charity began.
Crafting a documentary in virtual reality can be a powerful thing. Anyone who has seen Clouds Over Sidra or Notes on Blindness can attest to that. Even with a brief 8-minute running time, making such a VR doc takes a lot of work, a lot of planning, and a lot of fortune.
Perkinson and the team from production company Secret Location scouted locations and spoke with the people, all within the constraints presented by daily life there. Afterall, they were in Nyarugusu Refugee Camp, the largest refugee camp in Tanzania with over 130,000 living there, making it the 5th largest in the world.
"We were in Tanzania for a week and a half, but we only had five days of access to the refugee camp. And the first day we spent location scouting," said Perkinson. "All the planning you put in informs what you are doing, but then when it's a living and breathing organism, which is a refugee camp, things change minute by minute."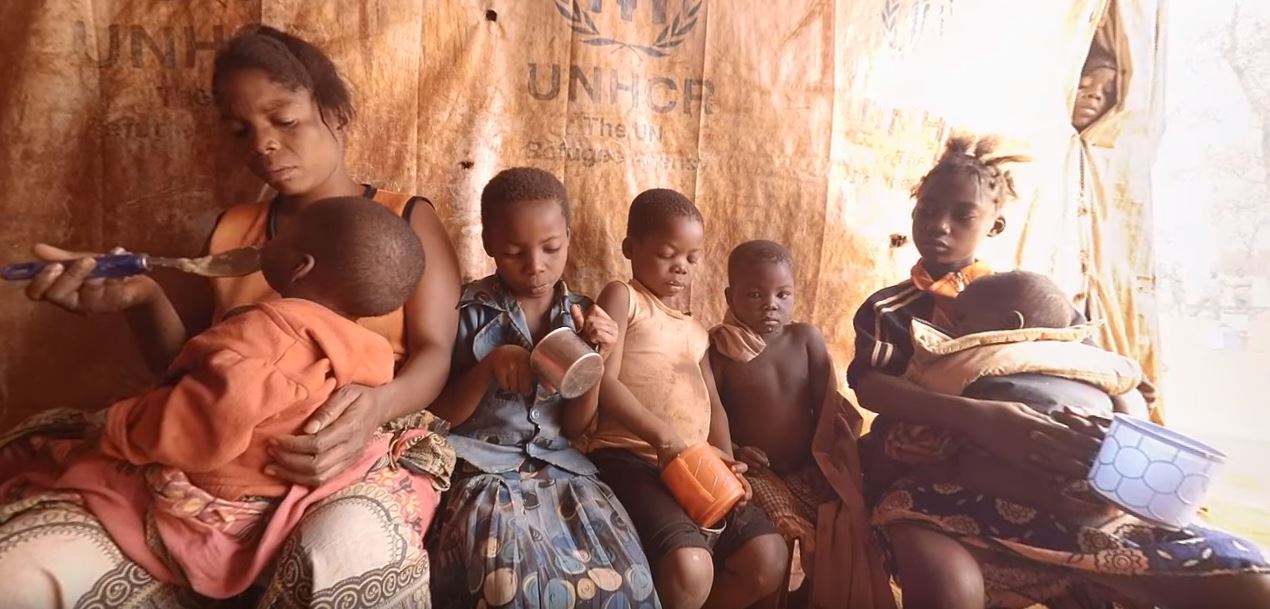 The result is a visually striking film. It starts with swamp buzzing with insects. You soon see the camp and the people taking refuge there. You see the harsh conditions of living there. You visit an under-staffed hospital. And then you see how the nets make a difference. It is all filmed in a way that puts you there, living in the huts, riding a truck to the hospital, waiting on line to get the life-saving net.
Under the Net has a sharp and vibrant picture. The assembling of the 360-degree image is nearly flawless, with no signs of the seams where they stitched the image together in post-production. The years of others working on 360-video has helped mature this kind of production, both artistically and technically. The result is not only interesting and captivating to look at, but easy to watch and absorb.
"I want to go back. Something about VR, it makes me feel like I'm right there again, you know? I want to see the kids gain. For a situation that is so terrible, they were so fun and hopeful," said Reilly.
To make it a powerful story and not just another VR tech demo, Perkinson and his team had to find the visuals they needed, the places and situations to document, and even the person whose story would make the plight of Malaria approachable.
"We knew we wanted a story that was driven by a child, that could be the voice to carry a Western audience. We spoke to several different kids, all of whom were special, but for various reasons they weren't the right person," said Perkinson. "We got to the end of the day, and then we met Amisa. She was the last one we saw. She had presence and just a special spirit. She just had Malaria a couple of months prior, her two siblings were exhibiting symptoms, and she wanted to be a nurse. You couldn't write a story better than that."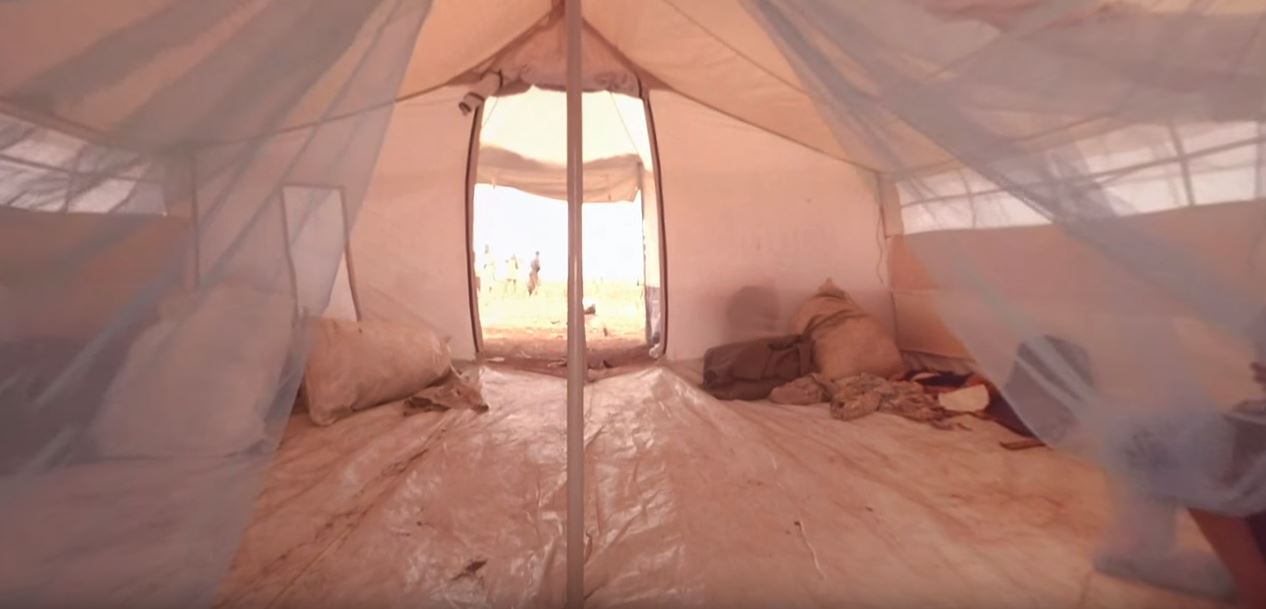 So the documentary follows Amisa, as we see her life there at camp, the ups and downs. We are there with her, witnessing what she goes through. But halfway through, Perkinson shifts the story's tone from grim to joyous. Amisa and her family have the nets. They are in a camp. They are safe. She is going back to school. She shows all the resilience that children somehow find in the worst situations. You are left feeling that these people can be helped, that this work does make a difference.
And that is what Under the Net is ultimately about. Like other documentaries, it is to inform, to entertain, and maybe inspire action of some kind. When the short is released early next year, if you go watch it on the Gear VR because of it's technical and cinematic qualities, it may inspire you to donate to NBN or do even more than that.
Reilly said, "I hope this video puts us out of business; we never have to fight Malaria again. I hope VR gets that big. 'Oh! Who can forget the groundbreaking Justin Perkinson video?!' "
---
You can find more information about Nothing But Nets and the Under The Net documentary at the official websites.