Even if you've tried virtual reality or already own a VR system, nothing has prepared you for what's coming over the next month. Three major VR platforms are expected to launch before Thanksgiving Day with massive announcements and retail roll-outs in the works.
Despite our dogged pursuit of VR news here at Upload, the technology is still the stuff of science fiction for most people. For many, VR may have appeared in a couple news reports or been seen as an ad for the Samsung Gear VR on TV a couple times. Maybe you even own a Cardboard box you can slip your phone inside. That cardboard box, though, is not very representative of the new generation of VR technology about to hit the market next month. Soon, it will be hard to escape the fact that VR is here to stay.
As someone who obsessively followed this technology since 2012, I've gotten to watch the steady growth of this industry beginning with just a Kickstarter campaign. After two years, it was an industry seeing countless experts hired by tech giants and billions of dollars invested by the likes of Facebook, Sony and Google. Over the next few years, platform construction accelerated and the first consumer products debuted.
Now, though, the real excitement begins.
Google's Daydream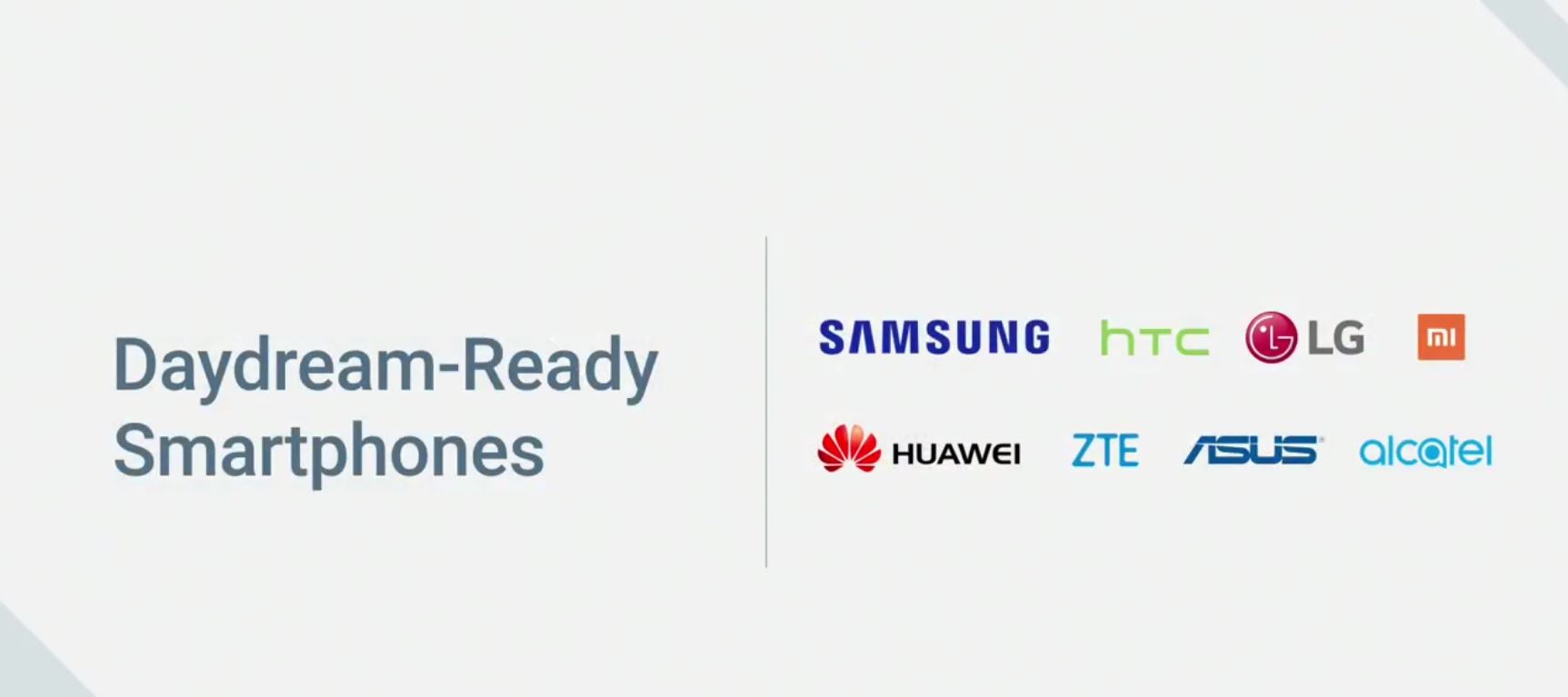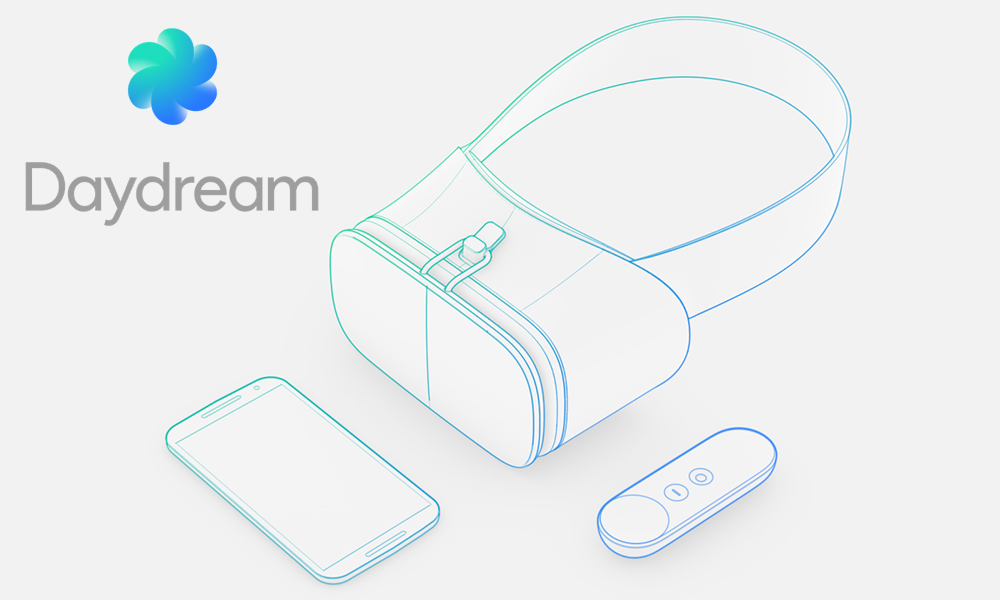 Starting October 4, VR is heading for mainstream adoption in a way that was not possible before. Google will be holding a press event where the company may debut a reference VR headset for its Daydream platform. We'd also expect a slate of content announcements and partnerships to expand upon the sparse details we heard from Google at its developer conference earlier this year. Above, for instance, are manufacturers said to have been developing phones compatible with the new Daydream platform.
It cannot be understated the role Google played in popularizing the basic concepts of VR with countless cardboard box viewers distributed over the last few years. It also cannot be understated just how many developers Google might bring into VR as the company expands its Play store. Daydream is the natural evolution of Google's efforts, bringing basic motion controls into mobile VR.
Oculus Touch
The day after Google's event, Oct. 5, Oculus kicks off its third developer conference. At the same event last year, the company debuted partnerships that would bring Minecraft, Netflix and many more top tier applications to Oculus-compatible headsets.
The company also showed its Oculus Touch controllers in social VR — that is, you and someone else had their hand, head movements and voice seamlessly transported into a shared virtual world. The company debuted Oculus Medium, too, a jaw-dropping creation app that might be used to model objects that one day could be animated for a movie or printed out in 3D to bring into the real world. Medium, a sculpting app, is in the same category as Google's Tilt Brush, which is more like sketching software.
These apps, combined with the broader release of controllers that bring your hands into VR, might move the technology more firmly into the category of professional art tool over the next year or two. HTC Vive led the way in this regard in April, shipping the first tracked hand controllers and kicking off an incredible period of innovation by developers across the globe, from Tvori in Russia to Mindshow in Los Angeles. Touch should push the technology much farther. The first step is to launch more than 30 Touch-compatible games this year. Very quickly, though, it might become difficult for you to be a 3D artist or designer who doesn't work with their models in VR.
Social VR
This year Oculus moved Facebook integration more deeply into its platform and deprecated the original plan for a social software development kit. It's now very easy to add your Facebook friends to a list you can access in VR. But what can you do with your friends once they are there with you in virtual reality?
That's the question we expect Oculus to answer at its Oculus Connect 3 conference in San Jose from October 5-7. It was almost a year ago when we discovered terms connected to the Oculus Video application that promised to allow you to watch traditional movies you rented or purchased from Oculus with up to five other people in VR.
An Oculus platform that knows if you have an active subscription to Netflix or Hulu might let you binge watch the next season of Stranger Things sitting in a virtual home theater with people who physically live far away. And if you can create a Medium sculpture in VR with someone else there with you, that future where you need VR for 3D art work might be here sooner rather than later.
At the first Oculus developer conference in 2014, the chief scientist at Oculus, Michael Abrash, said "we haven't seen the thing that's going to cause people to have to use VR day after day because it's so compelling." I remain convinced social VR is that critical feature and it needs to be implemented well in the majority of VR applications to really take off. From bulletin boards in the '80s to Facebook today, one of the Internet's primary uses is to connect us directly with one another. VR can actually bring you face-to-face with people who are far away and we've only gotten hints of what impact this might have up to now.
PlayStation VR
On October 13, one week after the Oculus conference, Sony is releasing its PlayStation VR headset. It costs as much as a console itself but pre-orders sold out faster than any hardware ever at GameStop. It is compatible with millions of PlayStation 4 systems already in people's homes and Sony promises more than 50 titles compatible with the headset through year end.
We're still unclear whether Sony has social or creation software figured out for the console-based system, but they are making a big play for gamers with a super-comfortable headset. Sony's entry into the industry offers a lower cost alternative to Rift and Vive, but it's also a lower resolution experience compared to those PC-based systems. It's not yet clear what kind of impact PS VR might have beyond gamers, but the pre-sale indications suggest it is already doing well.
VRDC And The Holidays
At the beginning of November, the Virtual Reality Developers Conference kicks off in San Francisco. Originally held earlier this year as an add-on to the Game Developers Conference, its first sessions were so overcrowded that organizers set aside larger rooms for virtual reality sessions the next day. Now a standalone conference will be held on Nov. 2 and 3. It may represent the last opportunity for VR developers to show off their applications before the holiday season really kicks into gear.
Last year at this time there were no consumer headsets on the market. You could get a cardboard box for your phone and it would still be a few weeks before the new plastic View-Master arrived on store shelves. By Black Friday 2015, the first consumer Gear VR was available. You could walk into a T-Mobile or AT&T store and educate the salesperson about VR if you really wanted to buy one.
By mid-2016, the Rift and Vive were available, initially purchased by folks looking at specification sheets rather than buying from hands-on experience with the new hardware. Heading into Black Friday 2016, though, Best Buy and GameStop are likely to see prominent placements for VR equipment so people can try for themselves. You will be able to purchase VR systems from Samsung, Facebook, Sony, HTC or a number of partners working with Google at price points spread out between less than $100 and more than $1,500. There will be hundreds of apps available, led by games but extending to social experiences and professional 3D art creation tools.
The span from October's Google event through to Black Friday is a critical period, where millions of consumers are likely to bring their first true VR headset into the house. Get ready.