Another contender just entered the increasingly competitive enterprise AR market. ThirdEye today launched its lightweight headset, the X2.
Like other AR or 'mixed reality' systems, the X2 projects virtual images into the real world through a pair of lenses. The kit resembles a pair of goggles, falling somewhere between a HoloLens and Google Glass in appearance. It includes full six degrees of freedom (6DOF) positional tracking through use of ThirdEye's own SLAM SDK, VisionEye.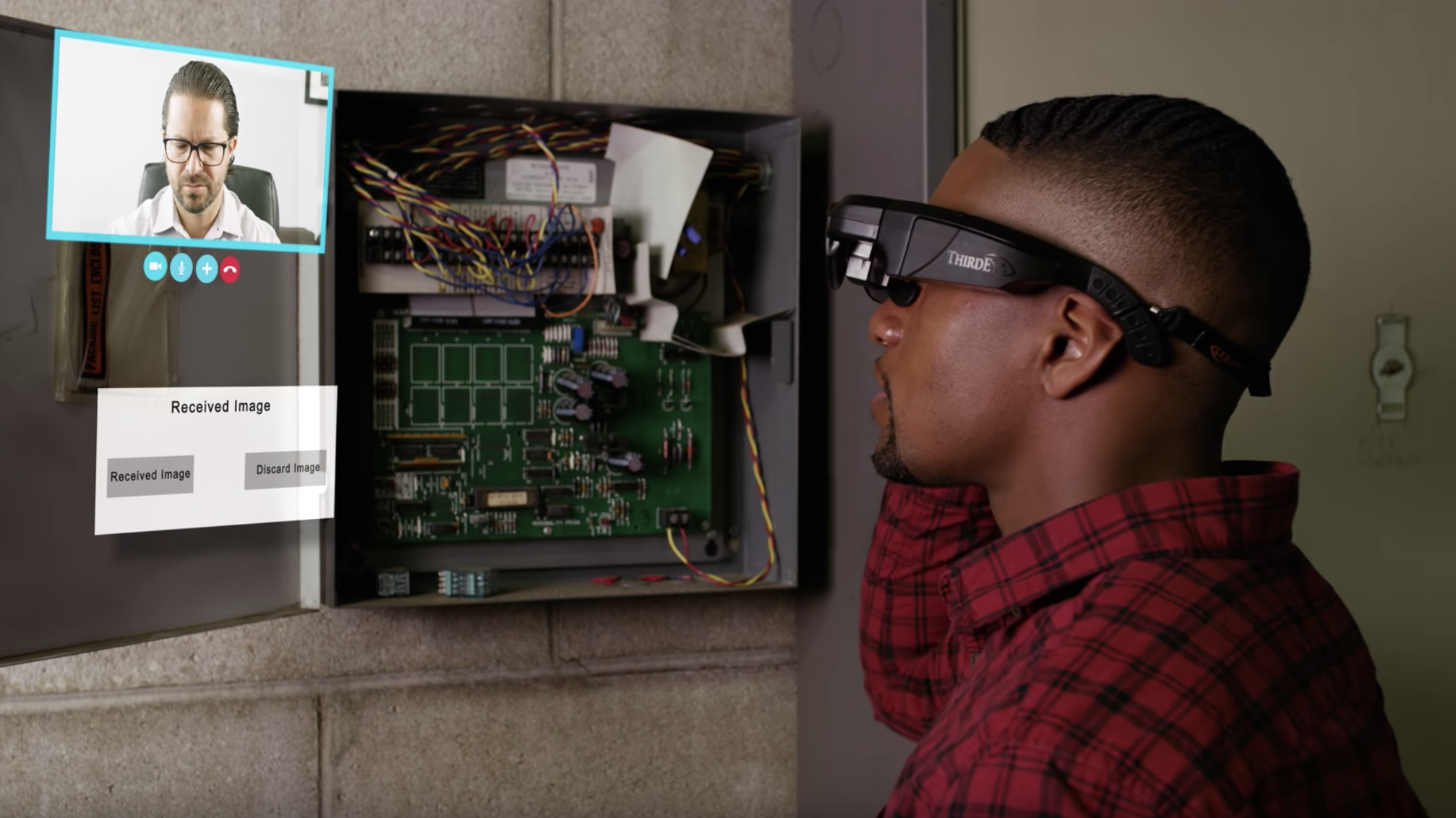 ThirdEye also says the device has a 42 degree field of view across two 720p, 60 fps displays. We've reached out to the company to specify if that's diagonal or horizontal. Either way, that's slightly lower than on the HoloLens 2 and Magic Leap One. It also sports a 13 MP HD camera and two additional wide angle cameras. It runs on a customized version of Android with its own store and also supports 5G connectivity.
The X2's claim to fame, however, is its weight. ThirdEye says the kit weighs in at around 170g. That's significantly lighter than, say, HoloLens 2's 566g, though Microsoft's system distributes weight across the user's head for comfort. The kit's voice operated, and doesn't include any external controllers.
This is strictly an enterprise-level headset. ThirdEye says its designed for "small to mid-sized" companies, coming in at $1950. That's significantly cheaper than the $3,500 HoloLens 2 and even the $2,295 Magic Leap One, though these are proven technologies and companies. We haven't tried the X2 for ourselves and can' speak to its quality.
ThirdEye says pre-orders for the device should be fulfilled by the end of October.
The X2 isn't the only new AR headset on the horizon, though. Last week we went to check out Kura, a device with a 150 degree diagonal field of view (FOV). That's due to launch in 2020, and we were impressed with our first look at it.