Perhaps best known for his rippling pecs and wacky Old Spice commercials, Terry Crews is getting really excited about the prospects of virtual reality, so much so he bought his own GearVR and recently filmed "some fitness videos" in 360º. And that may just be the start.
Answering questions on Twitter yesterday, one fan asked what the actor and former NFL football player had to think about what Oculus means for the future of entertainment. Crews was effusive in his praise, revealing that he is considering creating VR content of his own, in addition to the fitness videos he recently finished filming:
"You know this Oculus thing is IN-credible. I just bought a GearVR and let me tell you something, it's going to change the game. In fact I am right now thinking of writing content. We already did some fitness videos in 3D, the whole deal, so the Oculus deal is going to be IN-SANE. Insane. And I have to say it is the future of entertainment. All the way. I enjoyed it."
The filming for Crews' workout videos began earlier this month, as revealed by our own Jenn Duong, who was assisting with the production. Details are still under wraps but Jenn was kind enough to release a behind the scene photo from the shoot: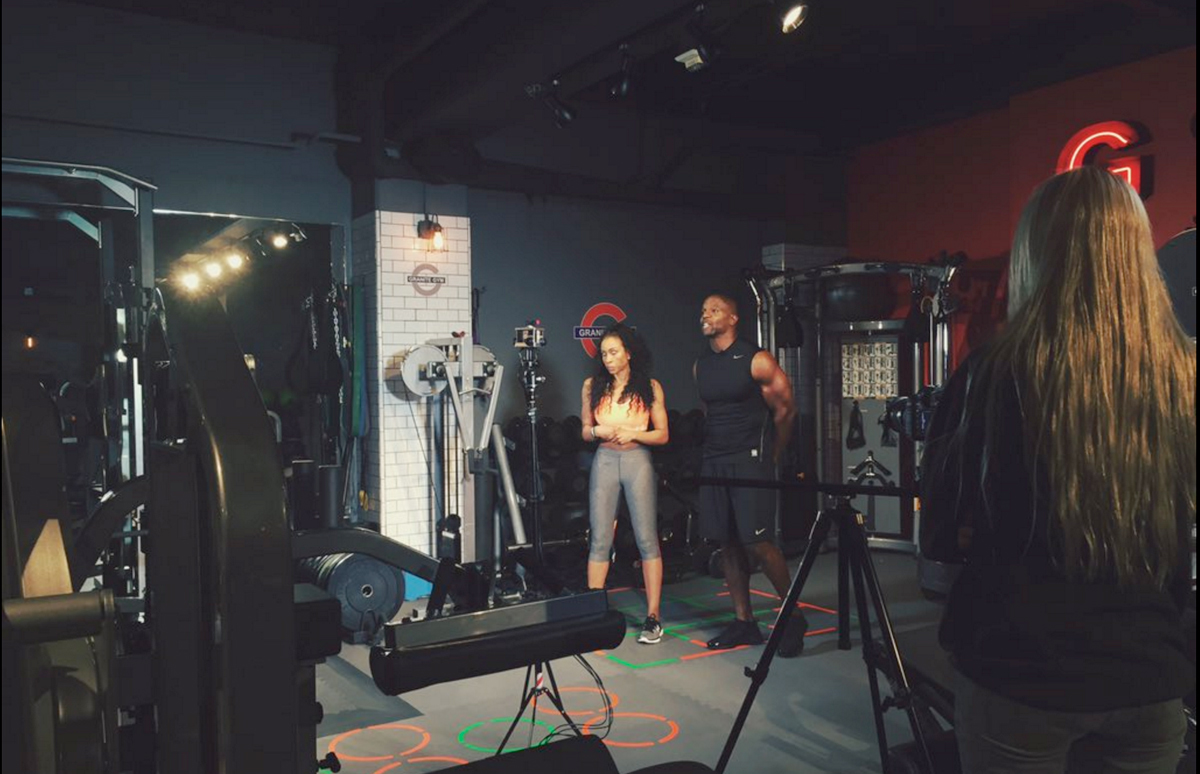 Crews marks the latest in a slew of celebrities who are jumping on board with VR joining Joseph Gordon-Levitt, Kevin Spacey, Steven Spielberg, Adrian Grenier, and Jared Leto (and perhaps many more after all the Oscar nominees open their gift bags). With high caliber celebrity talent involved there is no telling where VR could go in the next year, but it looks like wherever it does Terry Crews' muscles will follow right along with it.