There's no denying the huge buzz around VR porn at the moment, as most industry pundits seem to think that 2017 will see a lot more people experiencing adult content in virtual worlds. Inevitably, this heightened interest is also spawning a whole variety of hardware to facilitate and enhance those experiences. These gadgets and gizmos range from the intriguing to downright amusing: The Tesla Suit promises to fully immerse you within a VR environment while masturbating devices such as the Ona-hole manages to be simultaneously scary and hilarious. Then you have talking vibrators, and the OhRoma, which looks a bit like a WW2 gas mask and promises to take immersion to the next level by pumping out smells like "panties" or "body odor" – if you're into that sort of thing.
But this goes far beyond the obvious novelty factor, says Toon Timmermans, co-founder of teledildonics company KIIROO. He believes that the technology has the real potential to improve people's sex lives, even helping them to overcome intimacy issues in some instances.
"There are some people who lack the ability to be physically intimate; due to distance, disability etc. Adding teledildonics and Virtual Reality gives them an outlet to explore what had never been possible until now," he says. "We see several positive implications: Improved sexual health and immunity, lower blood pressure, pain and stress relief and improved sleep are just a few of the aspects of our lives that are improved. We become happier and thus, the psychological implications become more positive."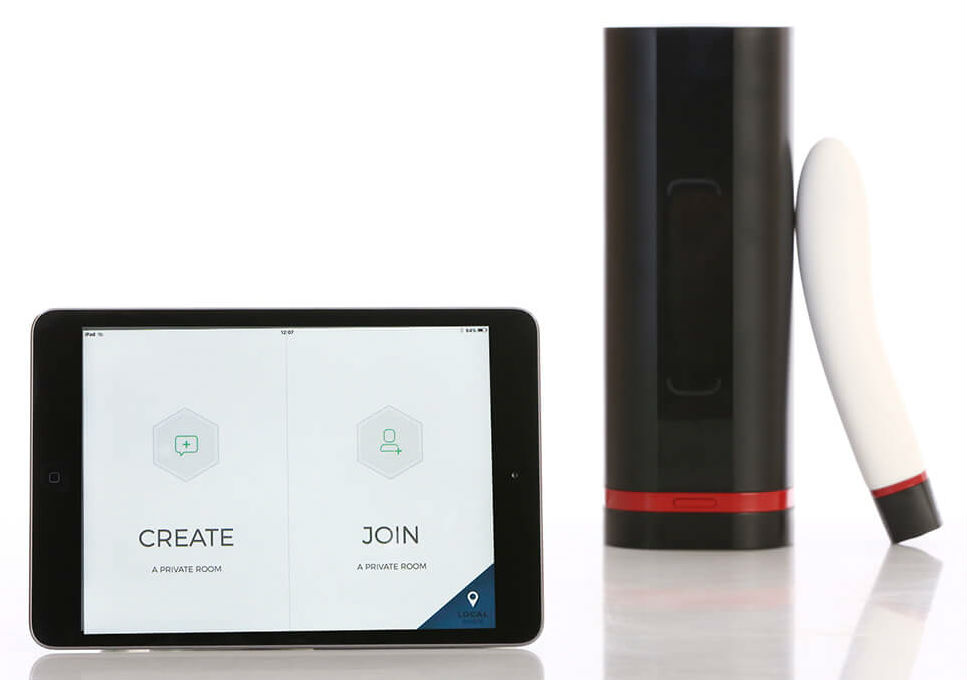 "VR has already proved its ability to enable trance like meditative states through its enhanced visual and sensory inputs," says Ghislaine Boddington, creative director at body>data>space and a reader in Digital Immersion at the University of Greenwich in London, who has been researching "body technologies" for over 20 years. She believes that sense-enhancing and body connection technologies will converge rapidly across the next decade as various forms of haptics and biofeedback become commonplace. "Interchanges of breath, touch, feel, heartbeat, muscle/ blood motion and other data that the living body can transmit are already developed as individual tools. Bring these together and place them with our bodies into connected immersion spaces, and the potential is huge."
For teledildonics to truly take off, she continues, it needs to incorporate features that will help us achieve what she calls the " enhanced orgasm" – the potential for extended bodily pleasure that has been explored across the centuries by lovers in many civilizations.
Some in the adult industry also think this more intimate and nuanced approach is where the greatest potential of teledildonics lies. Ela Darling, co-founder at adult live cam site CAM4VR is particularly interested in the way the technology can be used in a live setting to communicate immediacy in touch with a partner.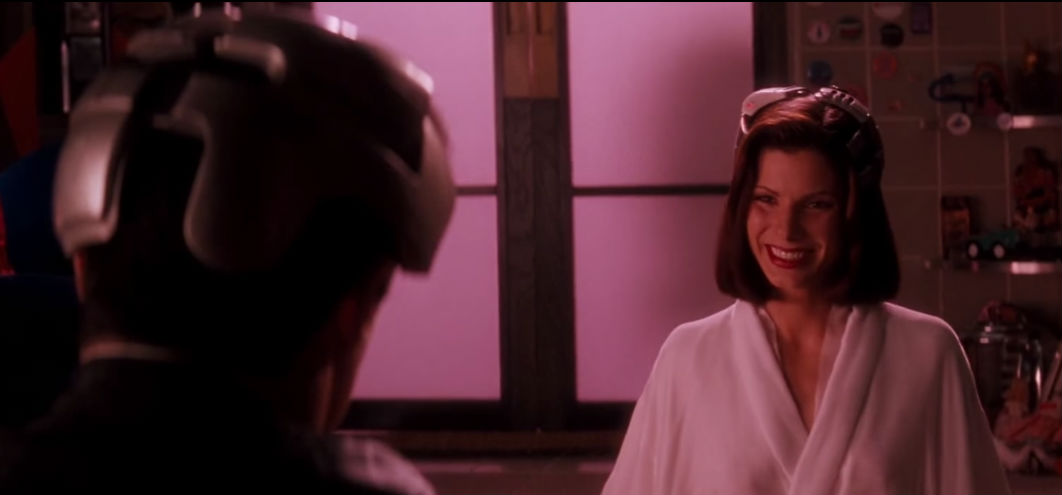 "I'd love to see some haptic integration that goes beyond the genitalia: the ability to caress someone's cheek, run your fingers across their shoulder, or drag your nails down their back. We've nailed the ability to transmit sexual touch across distances with near immediacy," she says (her company recently launched a feature that makes it compatible with teledildonics devices such as Kiiroo's Lovesense). "The closeness established with the person in front of me is incredible. I believe the feeling of touch escalates erotic experiences beyond mere sexual engagement and truly conveys a deeper level of intimacy than ever before."
Timmermans believes this opens the possibility for people to create an emotional connection through a new kind of immersive experience.
"There is a thin line between the real and the virtual. But, of course this can be different for everybody. We like to facilitate opportunities, and so it is up to everybody who uses the technology to use it in ways that best suit them," Timmermans said.
That presents us with a whole new set of sensory imperatives according to Trudy Barber, a teacher and lecturer at Portsmouth University in the UK who studies the relationship between sex and technology.
"As we see the Internet of Things becoming more entrenched within our environment and our very bodies and sense of self, it will become a natural part of our concepts of sexual health and our engagement with pleasure as entertainment," she says. "I am interested in how different sensations will be adapted haptically in the future – such as a light spanking for BDSM fans, for example. There are so many different forms of touch and visual forms of arousal that the permutations for adventurous innovation and development are tremendous."
Barber's research in the past observed a group of enthusiasts and fetishists who created their own electronic bodily connections to a server that they had made themselves, and invited friends from abroad to log in and stimulate that body. The person's sensations could be controlled by a public invited to the experience.
"This techno-sex experience took place some time ago, and I am sure that we have bedroom boffins working away at their own ideas of erotic technology without recognition today and in the future," she says. "I think there is a whole discipline of design, innovation and development that needs to be encouraged and taken seriously."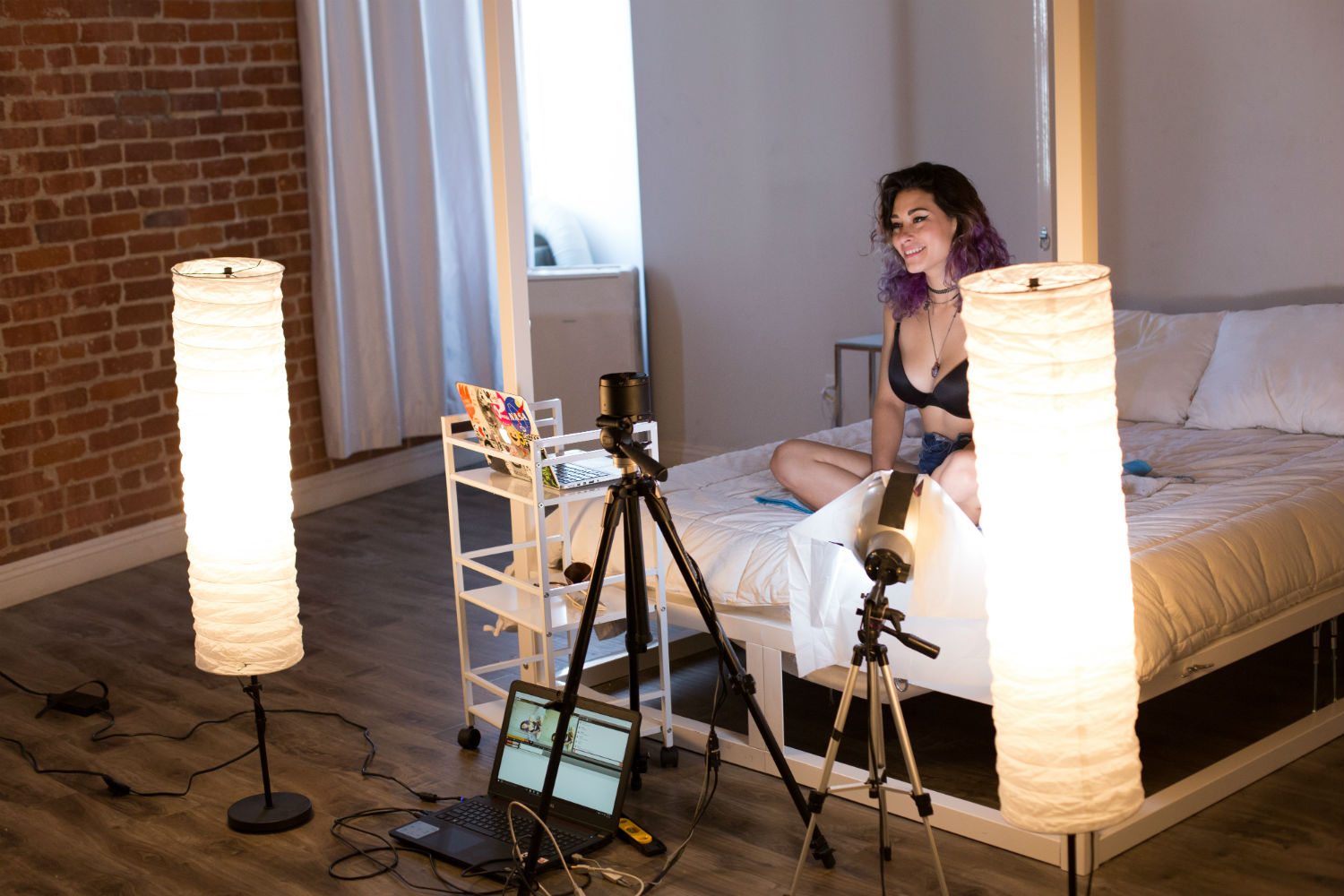 Since connectivity – between people as well as devices – is at the heart of teledildonics, it makes sense that Timmermans is enthusiastic about moving toward greater openness and cross-platform compatibility so different devices will be able to "talk" to each other much more easily.
"We have opened our technology up in order to let other Bluetooth-enabled sex toys connect to our devices and platform. This gives We-Vibe, OhMibod, and Kiiroo (just to name a few) users the ability to pair their devices with one another. In my opinion, this is one of the biggest developments for teledildonics in 2017."
These experiences, says Barber, are actually nothing new in and of themselves, but what is definitely different this time around is that they will be available to a lot more people. Here's Barber:
This discussion is identical to historical discussions about VR sex around 25 years ago. At the time I was discussing it in terms of 3D computer graphics and haptic interventions – but the technology was not available at that point. I think today we must not confuse 360 video porn with immersive VR computer representations, as both are entirely different approaches to varying degrees of sensorial experiences of pleasure. It is different yet again if the 360 video experience is live streamed in VR with specific social engagement and interaction for both sex worker and client alike – a bit like having a private dancer booth in your own head.
Yet although more widely available, we're still not at the stage where teledildonics can be considered a mass-market proposition. As Darling explains, the best and most engaging teledildonics experiences are still reserved for a subset within a subset of a niche where you must not only be a VR user, but a consumer of VR porn or live cams, and willing to invest in a teledildonics device. Even with the rapidly growing VR userbase worldwide, there aren't that many of those around… yet.