How do you put weary souls to rest? With good tea, of course. Developed by Pixelity, we went hands-on with Teahouse of Souls at Gamescom 2023. Read on for our full impressions.
Limbo is a fascinating religious concept. As the land between heaven and hell, it's not your intended final destination and it's a concept that entertainment often enjoys toying with. As a big tea drinker, I love the idea that a teahouse awaits you. How you arrived is unclear but as the establishment's new owner, you must accommodate each guest's needs. Money isn't used here – the only currency is stories.
The straightforward character-driven premise had me intrigued. Only serving two guests during the demo makes any judgments premature, though some interesting conversations about their lives held my interest. Your initial visitor is effectively the tutorial guest and all they want is hot water. Easy enough and the satisfied guest's heart meter filled up slightly once served, indicating I'll see them again.
A second guest, much more anxious and overworked, soon followed and this demonstrated the work tea making needs. Two vending machines house different seeds filled with positive and negative emotions – positive seeds provide sweet fruit, while negative emotions create bitter blends. The symbolism isn't lost on me. I didn't make bitter tea but sweet tea involves planting seeds, watering them, cooking the fruit into jam and serving it up.
Individually, these simple interactions aren't particularly interesting, though it certainly beats throwing tea bags into hot water. Your assistant reading out loads of new instructions at once was a bit much, but thankfully, your journal clearly illustrates the required steps. There's a sense of accomplishment in tea making and hearing these stories provides some narrative payoff, which I won't spoil here.
I appreciated the spirit designs and colorful visuals, too. However, some rough edges soon became apparent. Looking outside the kitchen window reveals a sparsely detailed environment, perhaps signaling this world is in limbo. The Steam screenshots show more detailed backgrounds, so I'm unsure if that's version-specific or if these worlds gradually fill out as I advance. Seeing that on Quest Pro mentally removed me from the experience slightly.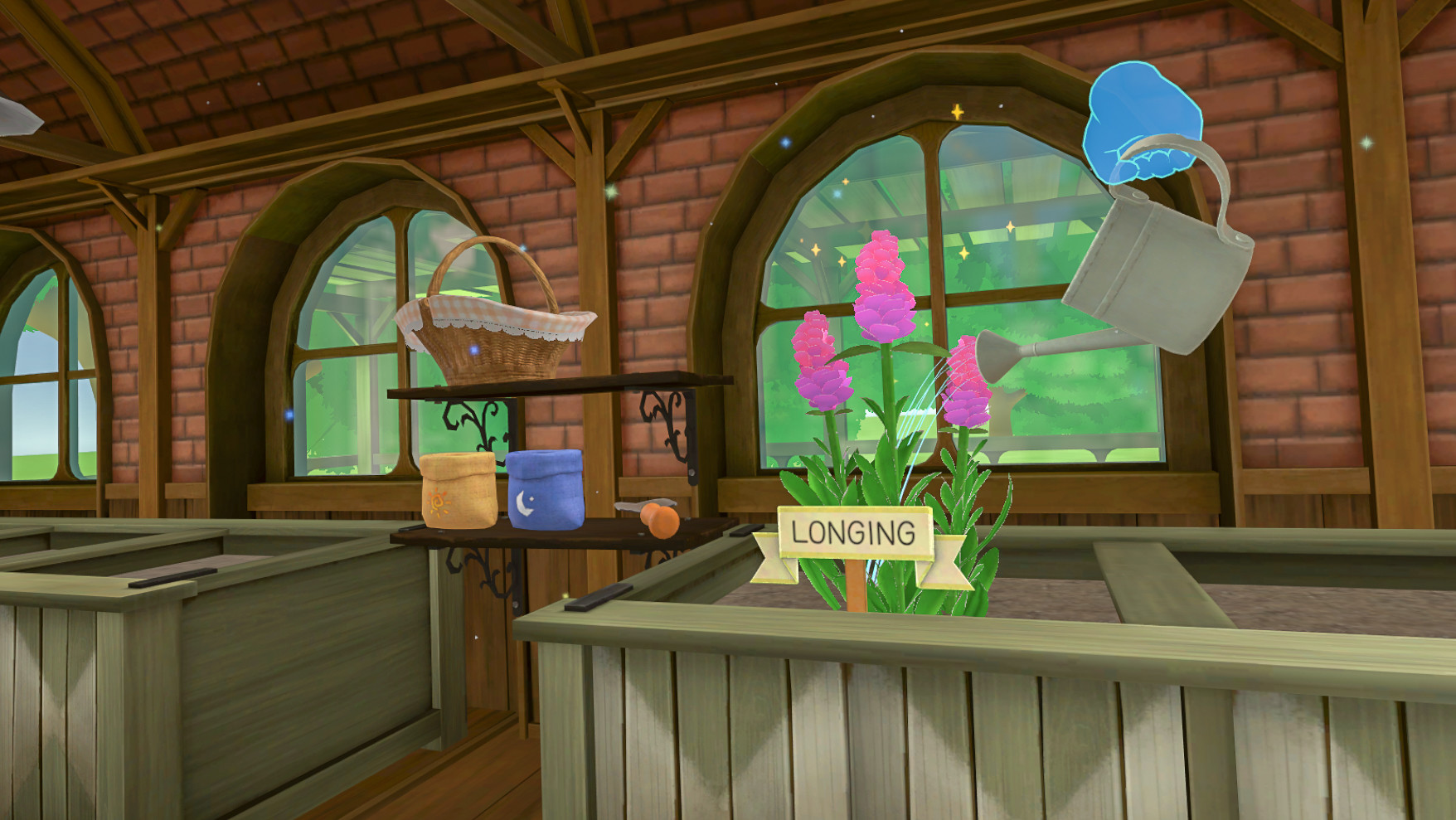 Still, the demo shows promise and Teahouse of Souls feels like a major divergence from Pixelity's previous games, in a good way. I need more time to judge the character development but I enjoyed the tea-making process. I'm curious to see what the full release serves up.
Teahouse of Souls is coming to Meta Quest, Pico, PSVR 2 and SteamVR in 2023.