Have you ever wondered what Tokyo's popular Shibuya district looked like in 1964? Thanks to NHK Enterprises, many SXSW (South by Southwest) attendees were able to experience a short demo showing them what Shibuya was like the last time the Olympics were in town. Although the demo itself was less than ten minutes long, seeing what is possible from stitching old photos together to create an immersive experience is quite remarkable.
To travel to the past, we used an HTC Vive Pro headset, two Vive controllers, and a backpack similar to ones worn at The VOID, or Dreamscape. We only used the controller to point; the touchpads were off limits. Completely set up with our equipment, the narrated demo began. The narrator gave us some backstory on Shibuya, explaining that we were going on a journey to see what it looked like in 1964. Our tour began with the Hachiko bronze statue near Shibuya Station. The narrator instructed us to walk up and touch the statue after hearing its backstory. I don't recall seeing a statue while we were getting geared up, so that was a pleasant surprise.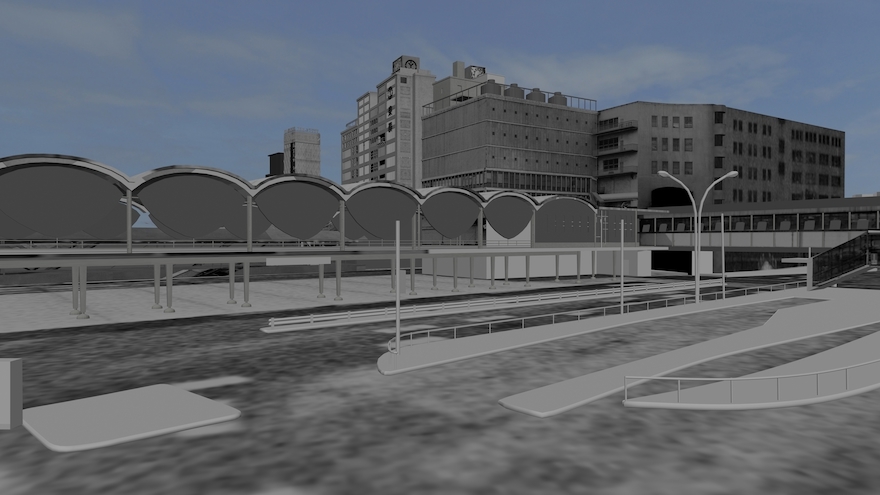 From there, we flew to the top of a building, looking down on the Shibuya from the past. The facilitators of the demo warned before gearing up that the experience had quick forward and upward movement, but it was surprisingly smooth. Typically quick motions like that disorient me, but I had no issues with The Time Machine. Looking around Shibuya from above, the narrator encouraged us to walk to the edge, and look down. In addition to feeling like I was really looking over the edge, facilitators used fans to give us the sensation of real wind, making the experience that more immersive.
The end of the demo took us to modern day Shibuya Crossing. This portion of the experience was filmed using a 360 degree camera; if you looked down, you could see the person handling the camera. The comparison between Shibuya in the present day compared to what it once was really put things into perspective. As technology advances, we build taller buildings and continue to incorporate technology into our everyday lives.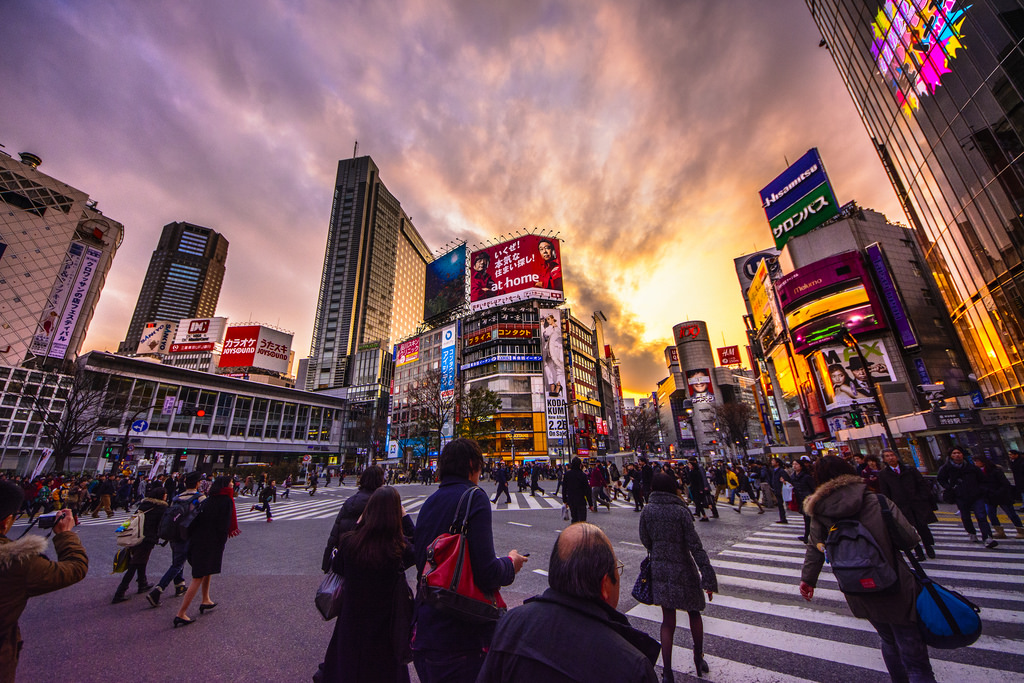 Keiko Tsuneki, of NHK Enterprises Inc., told me their goal was to have several location-based attractions around the globe. A huge target audience for the company is actually older people. Tsuneki talked about how eventually the company would like to be able to serve several people at a time, to take them back to the years they want to revisit.
"It'd be nice for older people to have their avatars and be able to go visit a cafe [or other landmark] they remember together," she told me after the demo. Keiko also talked about how when demoing it to an older crowd, the reactions were very positive. A lot of people would see old businesses or buildings; "I knew I wasn't crazy, I knew this was here!"
NHK gave each attendee a survey, which included asking where – and when – they'd like to travel to. The question after that asked if attendees had any old photos they'd like to share, or if they had any knowledge of where to get old photos for new experiences. It will be interesting to see how this type of technology can create increasingly more immersive experiences over time.
The featured image used for this post was provided by NHK Enterprises Inc.