More than 1 in 50 Steam users in January used a PC VR headset, according to Valve's hardware survey.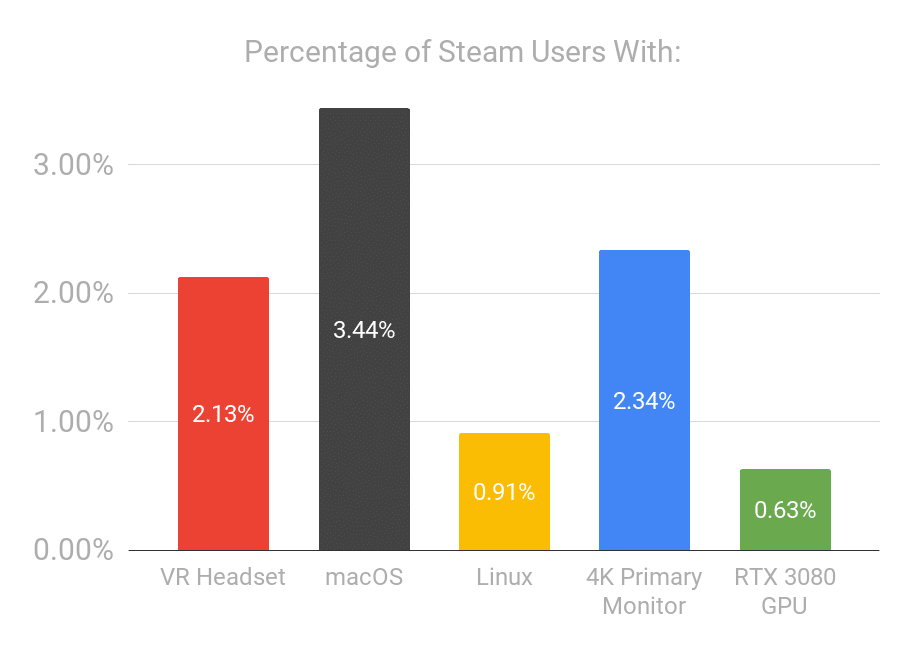 UPDATE: Valve just updated the January data giving Quest 2 its own row. Previously it was contained in 'Other'. This article has been updated to reflect that.
The survey is offered to a random sample of Steam's userbase each month. If they accept, it uploads their PC specifications along with SteamVR's log of any headsets connected in the past month.
Companies like Facebook, Valve, & HTC don't reveal sales figures, so the Steam Hardware Survey remains the most reliable indicator of PC VR's adoption. Back in March 2020 Valve changed how the survey worked. Since then, the highest adoption figure was 1.96% in November 2020, following Quest 2's launch.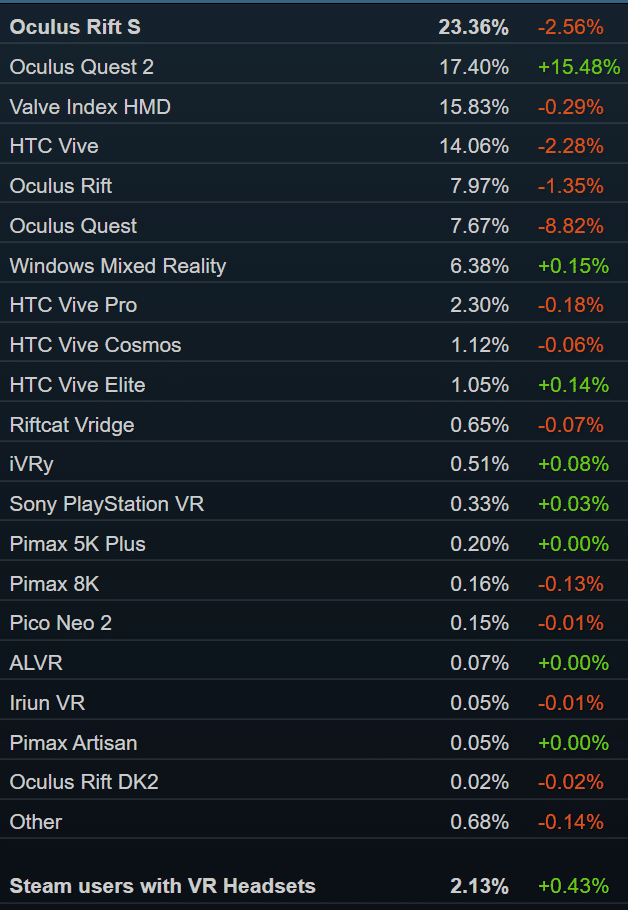 This month's growth comes almost entirely from Oculus Quest 2. Oculus headsets now make up 58% of those on Steam.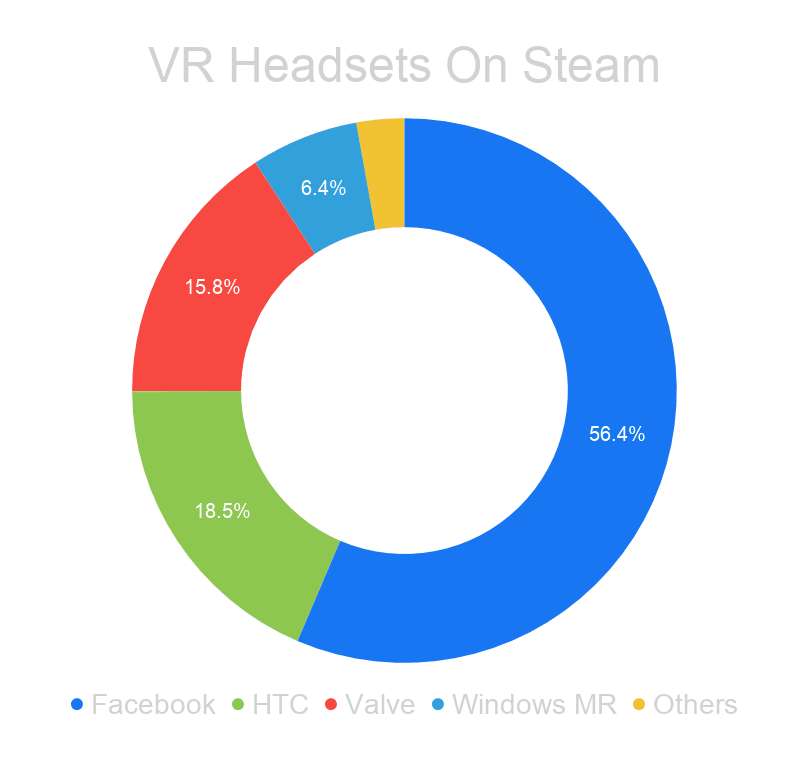 Usage share growth of Oculus Rift S & Valve Index seems to have stalled, but the Windows MR category saw growth for the first time in 8 months – coinciding with the recent launch of HP Reverb G2. By November, the G2 was already backordered until January.
HTC's Vive Cosmos Elite, the model featuring SteamVR base station tracking, also saw modest growth. This could be related to Valve Index stock shortages relative to holiday season demand.
Back in March 2020 – the first data from Valve's new method, VR adoption was 1.29%. Clearly, PC VR is seeing slow but real growth every year. But keep in mind this % falls when Steam's non-VR userbase grows unless headset sales keep pace. It remains to be seen: is January's data the start of a new PC VR surge, or just an artefact of VR-filled holiday stockings?