Legendary Nintendo game developer Shigeru Miyamoto (Mario, Zelda, Donkey Kong) once said, "A delayed game is eventually good, a bad game is bad forever." Ubisoft is taking that sentiment to heart as they have delayed Star Trek: Bridge Crew a second time, this time to May 30th, 2017. This delay isn't specific to Star Trek either, as the upcoming non-VR South Park RPG is temporarily moved back as well. As far as we know, this should theoretically coincide with the release of the forthcoming new television series, Star Trek: Discovery, although that could be delayed as well.
Additionally, Ubisoft outlined plans to include the original U.S.S. Enterprise in the game when it releases this May. According to the statement, the classic bridge will only be usable in the Ongoing Voyages game mode, which provides randomized missions to tackle either solo or in co-op for added replayability.
"We felt it was important to include a part of classic Star Trek with this game, especially during Star Trek's 50th anniversary," said David Votypka, Sr. Creative Director at Red Storm Entertainment, in a prepared statement. "The original U.S.S. Enterprise is such an iconic part of the franchise – it's the ship that started it all.  The adventures and relationships that took place on the ship are a special part of Star Trek history, so we were determined to give players the opportunity to create their own adventures and stories on this classic ship.  We're very excited to see player reactions when they step onto the U.S.S. Enterprise original bridge for the first time, and experience Star Trek: Bridge Crew in a whole new way. We're also appreciative of players' patience as we finalize work on the game to bring the Star Trek experience we envisioned to life."
The extra wait is going to be tough, as Star Trek: Bridge Crew took home the honors of being named our most-anticipated VR game of 2017 during our 2016 end of the year awards. We've loved everything about it when we've gotten our hands on the experience and can't wait to sink our teeth into it more to really see how well it performs and whether there is enough content to keep people coming back for extended periods of time.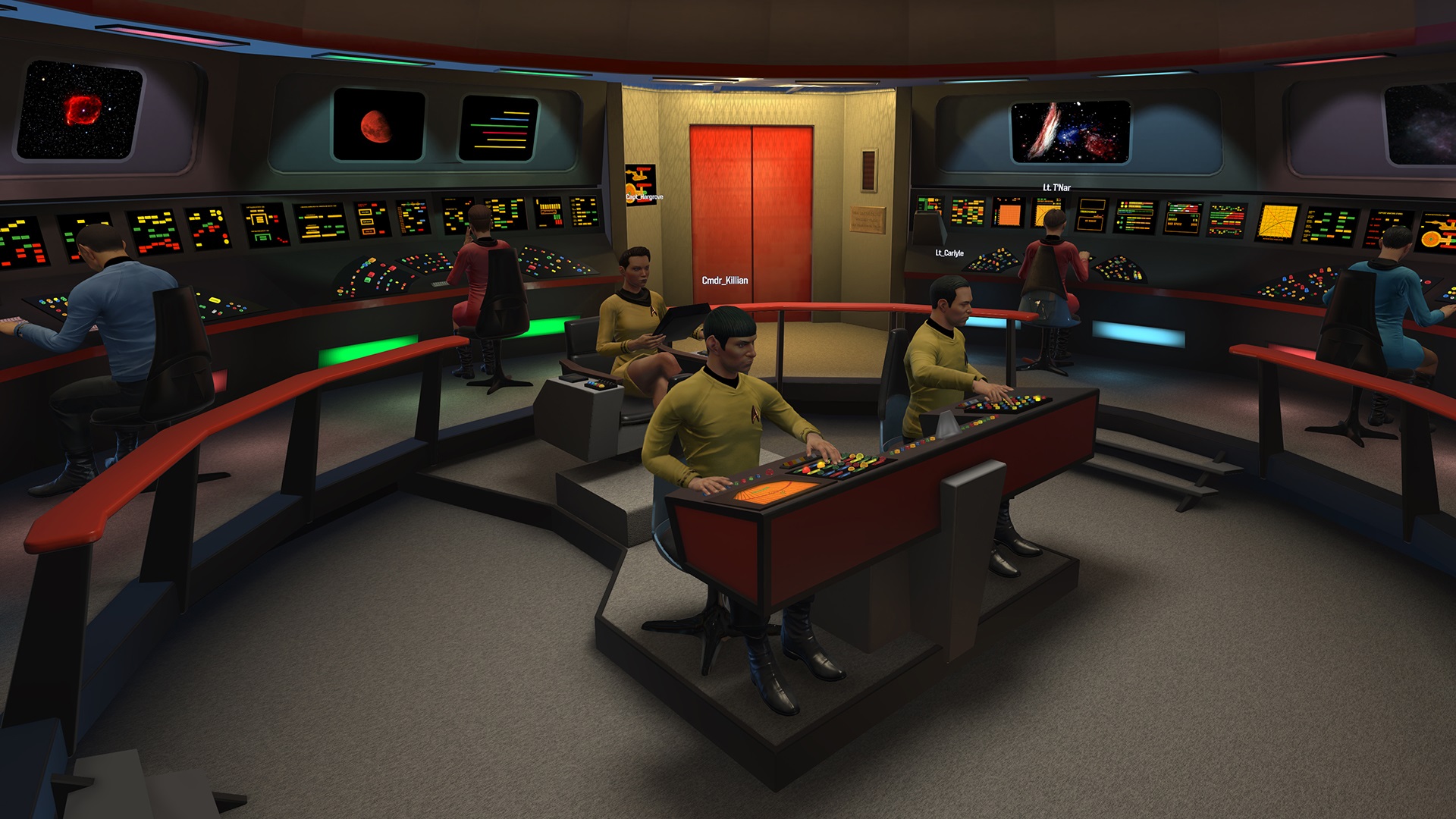 Star Trek: Bridge Crew, when it releases on May 30th, will be available for Oculus Rift, PlayStation VR (PSVR), and HTC Vive. It will also fully support cross-platform multiplayer, just like Werewolves Within and Eagle Flight.