Today is a big day for virtual reality. It is the first day in history when people owning consumer VR headsets, running publicly available software, were able to connect with one another in a virtual space using the Internet.
The social VR features launching in a public testing phase from Oculus allow five people to watch a Vimeo or Twitch video together in a shared virtual home theater on the Gear VR. I just emerged from a session watching videos together in a room with CorvusVR, Will Mason and a guy named Steve.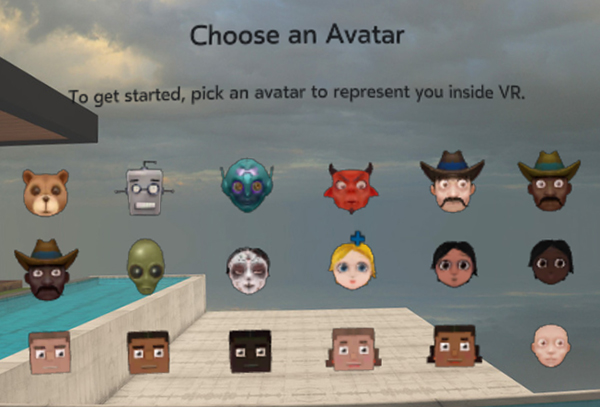 Will and Steve looked like aliens and Corvus looked like a cat. I was a robot. The heads we picked for ourselves prior to entering the room floated above chairs as we watched a few videos together. From where I was seated in the room, if I turned my head left I saw Steve and if I turned right I was looking at Will and Corvus. Our head movements in real life were matched by our avatars, so each of us could tell when we were looking at one another.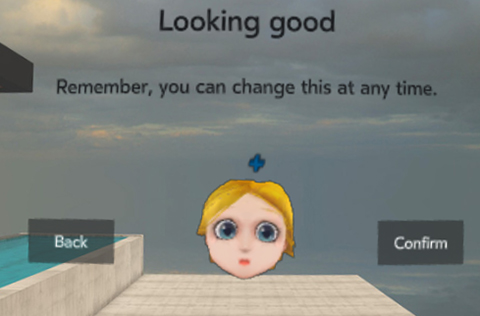 "By using this app, you publicly disclose what you are watching," the description for the Oculus Social app says. "To stop, close the app."
I used a pair of wired earbuds and found myself laughing and talking with these avatars as if we were actually sitting in the same room together. When one of us spoke little circles appeared in front of the speaker's mouth to indicate who was talking. I didn't have to speak loudly to make sure they could hear me. It was just crisp, clear conversation while watching videos together as cats, robots and aliens.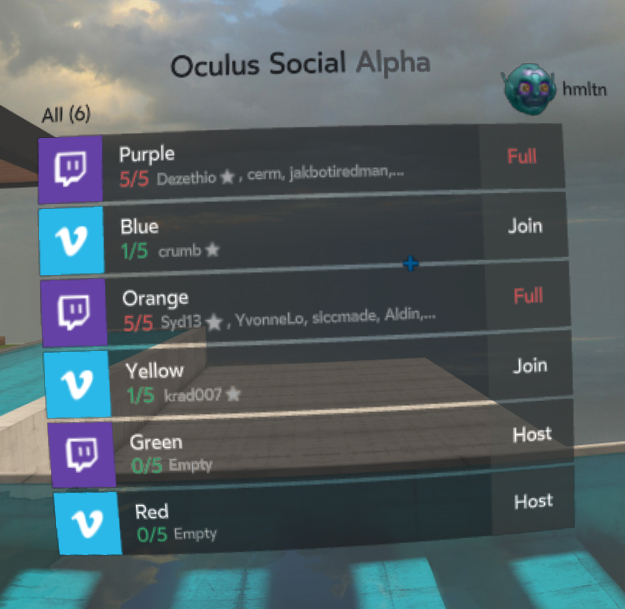 There were of course bugs too, but being an alpha release that's to be expected. My bluetooth headphones didn't work correctly at first so that's why I switched to wired earbuds. When I was using the wireless headphones I was in a black room with these other avatars while, in the same room, they were seeing a video play. I restarted the phone and re-entered the room and all was right with the virtual world — we were watching a video together again.
Previously we reported Oculus was planning for movies bought on Gear VR — films like Total Recall and Dawn of the Planet of the Apes — to be shared simultaneously with up to five people in a very similar manner to what I just experienced. This alpha appears to be the first step to unlocking that feature. Hopefully it launches soon for Netflix as well.
If you're reading this and own a Gear VR, maybe someday soon we'll meet in VR.