Sniper Elite VR: Winter Warrior brings Rebellion's shooter back to virtual reality, arriving next month on Quest.
A sequel to 2021's Sniper Elite VR, Rebellion partnering with Just Add Water once more. Playing as a former Italian resistance soldier called 'the Partisan,' Winter Warrior sees you embark on a story-driven campaign to find and destroy Nazi 'wonder-weapons.' Promising a "wide range of difficulty, comfort and control options" alongside bHaptics and ProTube VR support, here's the reveal trailer:
Beyond the main campaign, Sniper Elite VR: Winter Warrior includes two new game modes. 'Sniper Hunt' is described as "an intense game of cat and mouse" that pits you against expert Nazi snipers, taking down enemy patrols to lure out the snipers before relocating. 'Last Stand' sounds more like a survival mode, placing you against increasing enemy waves as you gather ammunition and weapons while setting traps.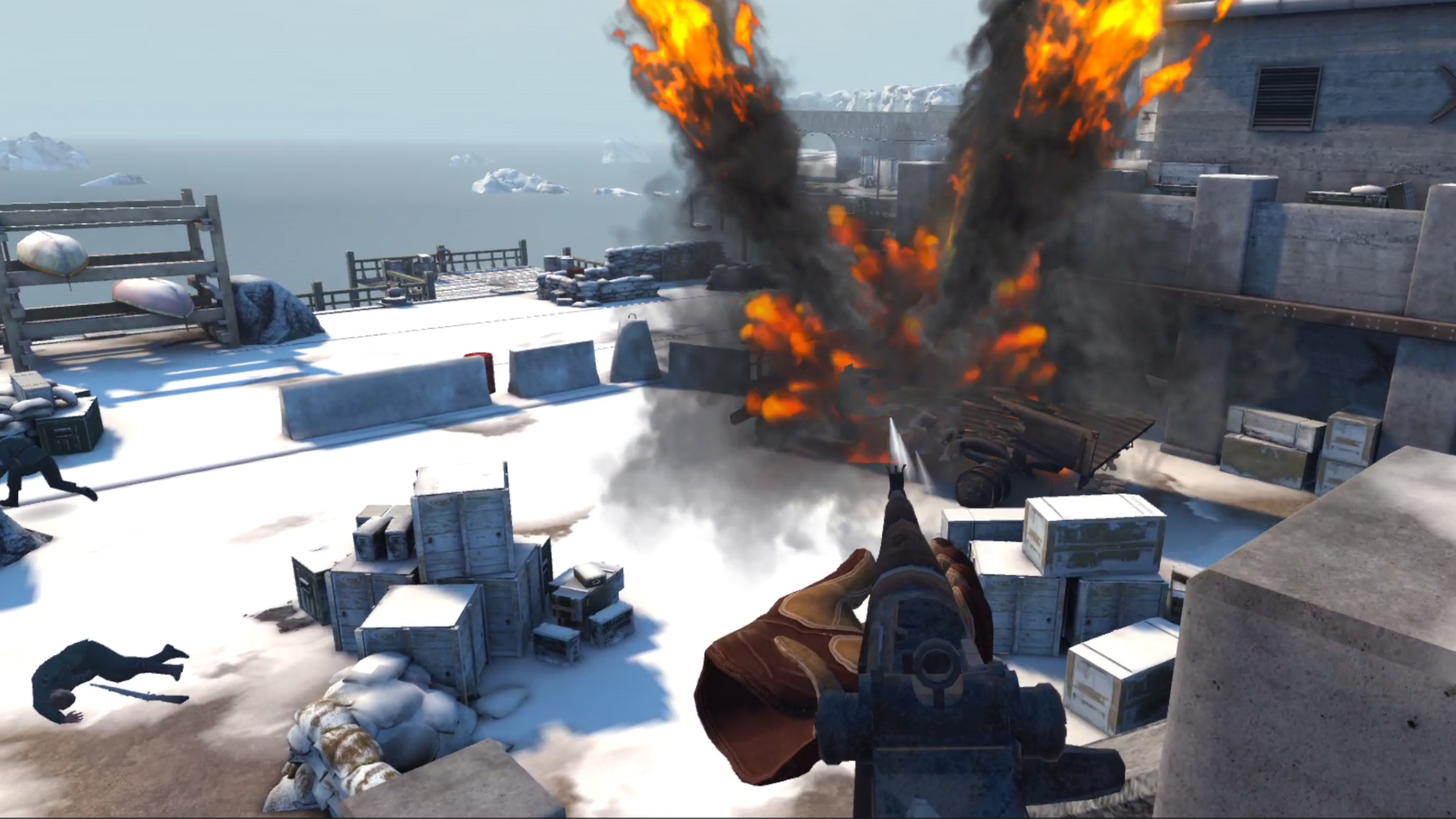 We enjoyed Rebellion's previous entry in our 2021 Sniper Elite VR review. We believed that "some of the series' staple elements are really enhanced by the platform," praising the stealth segments and highlighting how aiming down the sniper rifle scope is a "calculated and convincing process with perfectly streamlined authenticity."
However, don't expect to see Winter Warrior on PC VR or PSVR 2. When asked about a potential multiplatform release like the original Sniper Elite VR had, Rebellion provided UploadVR with the following statement:
We were approached by our partners at Meta to create more Sniper Elite VR content, exclusively for Quest. Those discussions progressed to become Winter Warrior.
Sniper Elite VR: Winter Warrior arrives on November 30 on the Meta Quest platform for $15.