SideQuest added a new category for Facebook's App Lab method of Oculus Quest software distribution that makes it possible to install an experimental VR app without a PC.
The new category makes it easy to discover experimental new software that's not made it through Facebook's full approval process for store release. While SideQuest made this sort of distribution easy before, that process also made use of a PC, Mac or Linux machine to get the app onto the standalone VR headset. Now, people interested in trying experimental software on Oculus Quest can just visit https://sidequestvr.com/apps/applab with a Web browser that is logged into Facebook and pick (or buy) an app that gets added to your Oculus library. I just tested it from the Safari Web browser on an iPhone and it worked pretty seamlessly.
You simply click the "Oculus App" button on the SideQuest site and a new Oculus.com web page pops up with the following notification: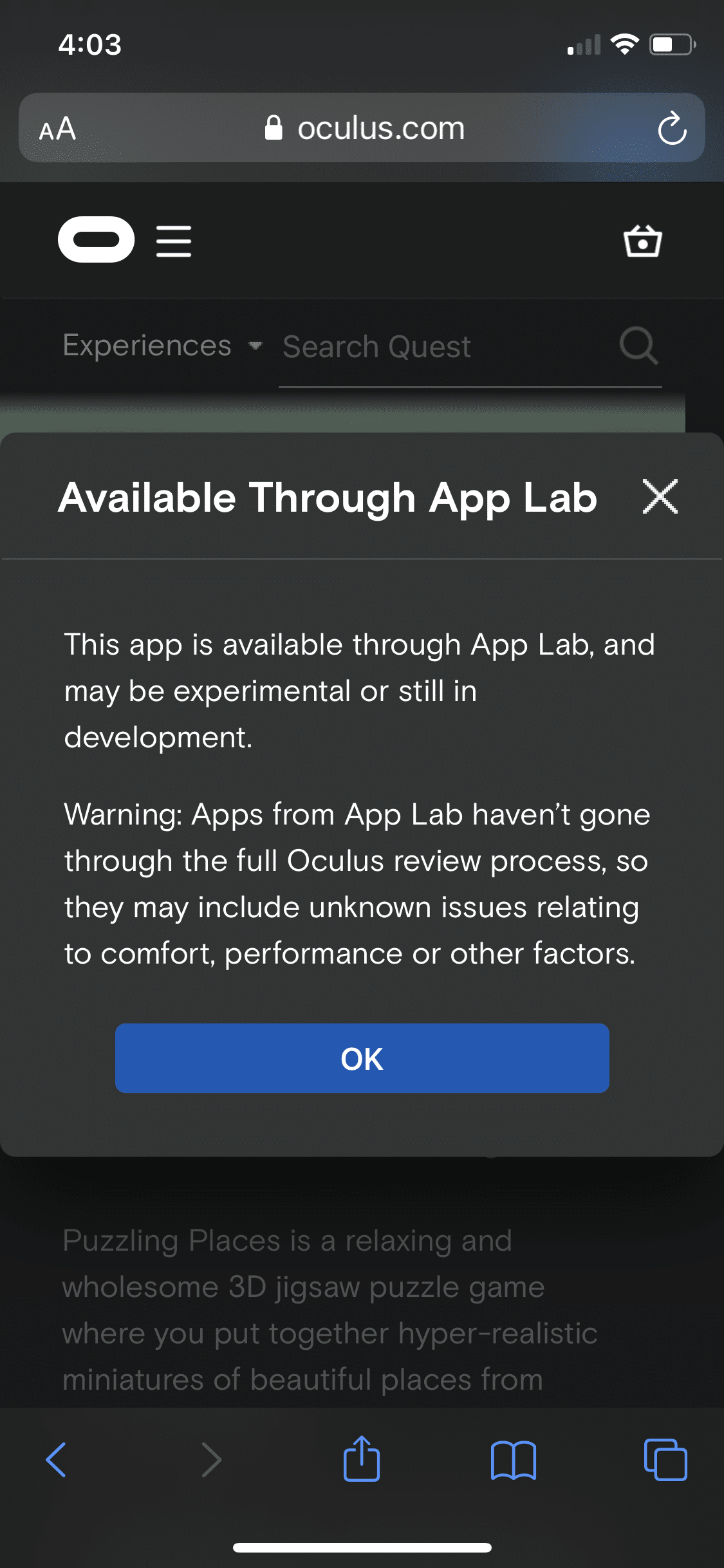 Once you've added the app to your library you can head over to the Oculus Quest to find it and install it.
The new distribution system dramatically changes what Oculus Quest means to developers who couldn't win approval from Facebook, or decided to not even try. Now developers should have a shorter and less restrictive route to release or sell software for the headset. We contacted SideQuest CEO Shane Harris to see what it means for his platform and we also published a list of the 12 initial apps using the system and went hands-on with a number of the titles.
Check out the gameplay here: