The smart-mouthed Earth warrior Sam Stone is back and going virtual with Serious Sam VR: The Last Hope, out this summer for Steam Early Access. It'll be available on HTC Vive and the Oculus Rift, and there are talks it could come to PlayStation VR later on.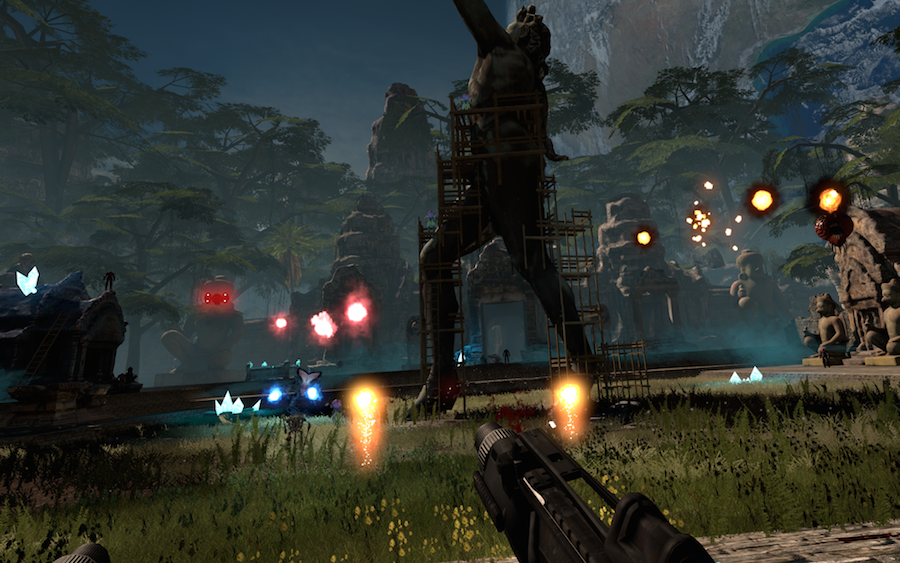 Devolver Digital confirmed the fourth installment in Sam's saga on Twitter, after hinting that developer Croteam would be introducing a brand-new game at this year's E3, leading to weeks of speculation and rumors.
Serious Sam is basically Duke Nukem with no cigar, more waves of alien enemies and fewer exotic dancers. The series has been around since 2001, with Sam Stone serving as a protector of the planet against the alien hordes of Mental. It's been about five years since we've seen a main release in the series, the last being Serious Sam 3: BFE. The fourth game, previously called Serious Sam 4, has been in the works since 2013, with Croteam releasing a couple remastered versions of previous releases in the meantime.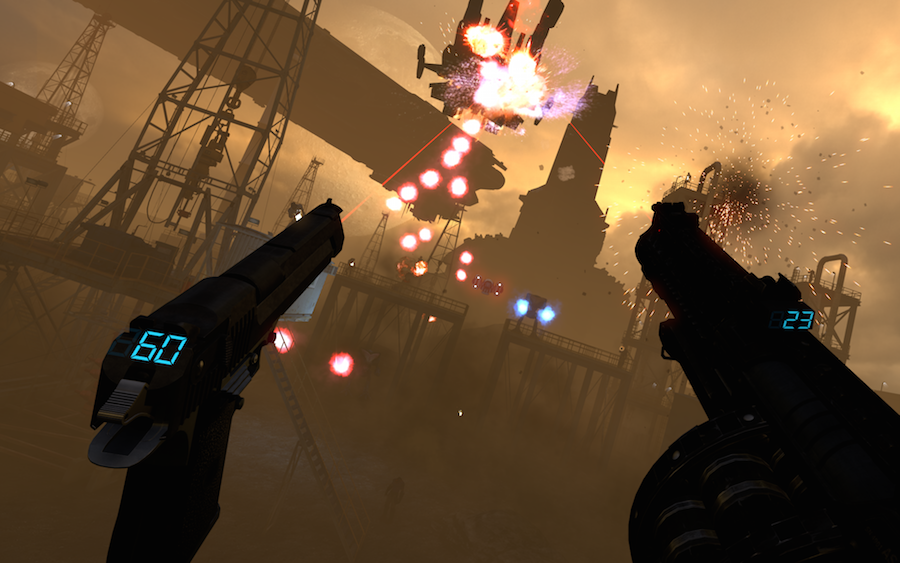 According to Devolver Digital, Serious Sam VR: The Last Hope takes place during the first Mental War. In an attempt to save the galaxy, Sam Stone leads Earth's resistance from the battlecruiser "BC Saratoga" in a variety of drop-in missions.
The developers say this will enable players to visit different planets around the galaxy, as well as encounter some interesting aliens – most of whom will get blown up courtesy of Sam's ever-increasing arsenal.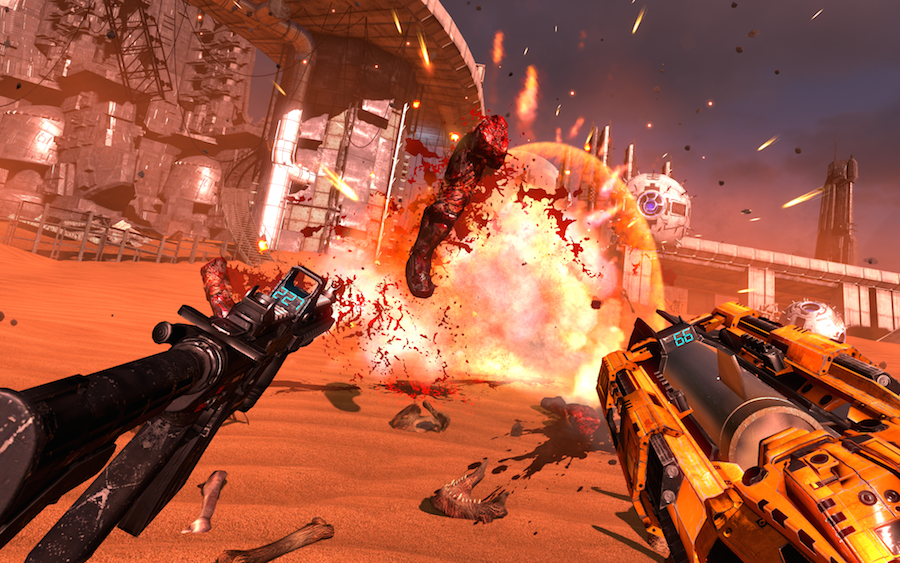 The game promises the ability to upgrade weapons and abilities, including wearing shields or dual-wielding massive weapons. Hopefully that means we can dual-wield the trademark Serious Cannon! The player will also be able to buy new weapons and gear for the battlecruiser in between missions, but it'll only use in-game currency, meaning no microtransactions.
There are some possible concerns regarding the gameplay, since VR shooting games are still pretty hard to get right. If the game has too much free movement, it can lead to nausea, but if it's static then it can become boring. Serious Sam VR: The Last Hope looks to be a static shooter, with swarms of enemies coming toward the player. It could be why the game promises so many different planets and environments, to make up for the lack of free movement.
Devolver has released the first teaser trailer for the game, which puts the player front-and-center as Sam mows down scores of alien baddies.