Late last year Microsoft's partners unleashed a collection of headsets powered by the company's tracking technology. Leading the pack with a superior resolution is Samsung's Odyssey, which sports the same resolution (1440×1600 per eye) as the yet-to-be-released Vive Pro.
Odyssey costs more than the other Microsoft headsets, around $500 officially, and doesn't feature the flip-up display that's so useful to developers. For enthusiasts, the resolution bump is important. We called the Odyssey 2017s best VR hardware partly because it legitimized Microsoft's efforts to enter the VR market after Facebook and HTC and those extra pixels are key to their effort. The other VR headsets in the Windows-based line up, like the entry-level Acer and Lenovo systems, worked well and since our initial reviews they've dropped to incredibly low prices. Everything in those reviews holds true with Odyssey, with a couple major changes. There's the missing flip-up display, which is gone in favor of a more comfortable fit overall, and the addition of IPD adjustment alongside integrated sound and a microphone array. Combined with that increased resolution from Samsung's OLEDs, it all makes a big difference in presenting Odyssey as more of a complete package.
To put it simply, to my eyes the Odyssey's visuals improve upon Rift and Vive in every way. At CES we also tried the Vive Pro, which uses the same resolution Samsung display. It wasn't a lot of time with the Vive Pro and we didn't try them side by side, so it is hard to comment more about the optical differences between the two. But we are left with the overall impression that Odyssey's clarity — from resolution to lenses — currently leads the industry. In a CES demo provided by NextVR using the Odyssey, the company showed how crisp a captured scene can look in the Odyssey. It is hard to go back to the decreased resolution after experiencing the improvement.
Microsoft's SteamVR integration is absolutely critical to making any of the Microsoft-based systems worth the investment, because its store is still lacking lots of great content. There are popular apps like Arizona Sunshine, Superhot VR, Bigscreen, Fantastic Contraption, Space Pirate Trainer and others available on the Microsoft Store, but you're going to want to access Steam to get some of the latest and greatest content in order to make the headset purchase worth it.
Some developers have been working to update their content so it works with lower end PCs as well as Windows-based headsets, and this list is likely to grow over time. It is important to recognize, however, that Microsoft's SteamVR integration remains in early access and your mileage will vary depending what graphics card you have and which games you want to play. The description for the SteamVR integration says it would remain in early access until it is "stable for the majority of games and apps." There's no timeline yet for that to happen. This may mean you should lean toward getting a more powerful PC if you are thinking about getting an Odyssey.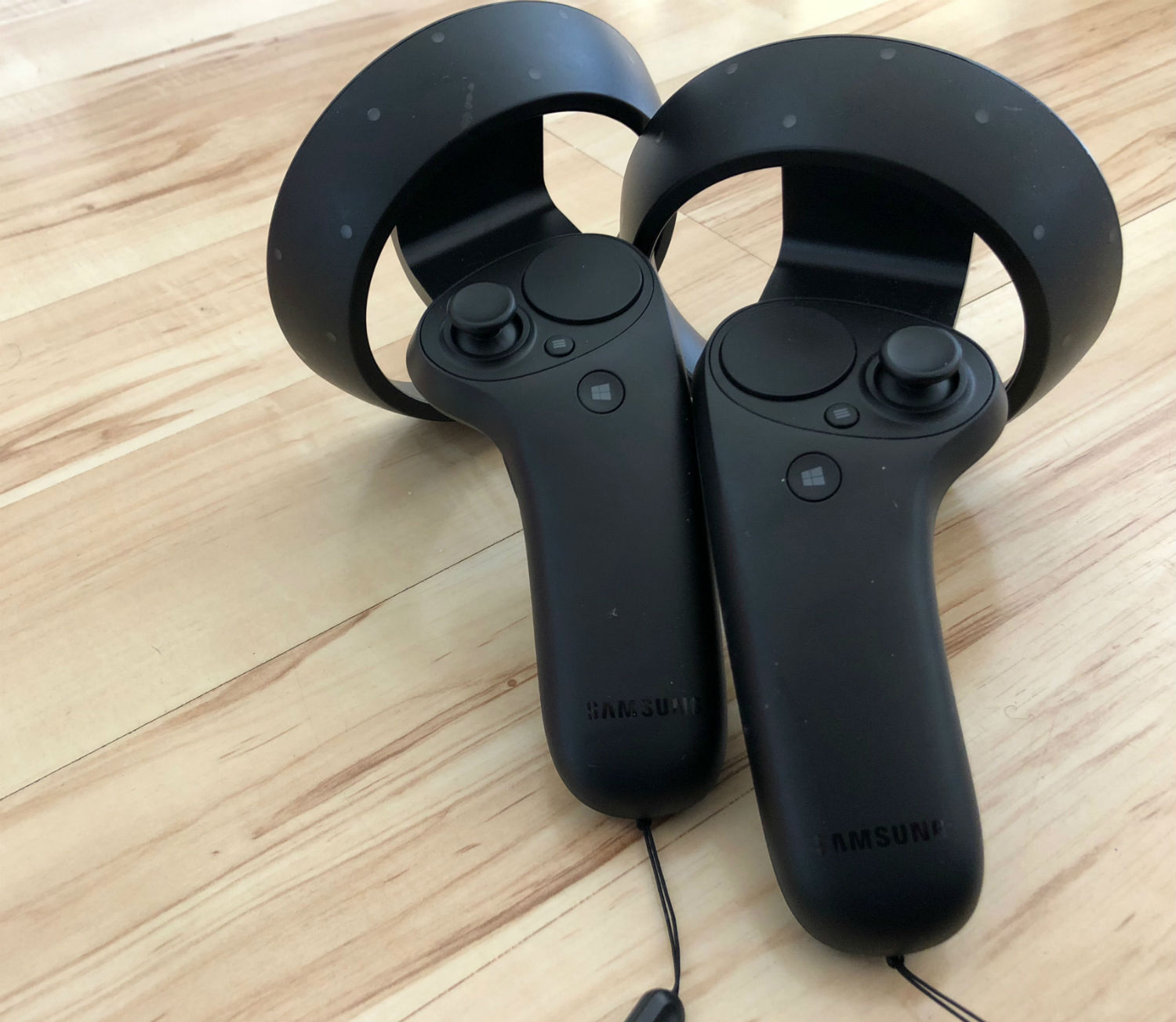 It is a pain to set up cameras or laser boxes around the room with Rift and Vive. Rift also comes with a whole lot of great exclusive content on the Oculus Store, while also running most things on Steam. It isn't an easy choice picking between Odyssey and Rift. Vive is still great for the largest setups, of course, but Odyssey is way more convenient and Rift sets itself apart with content exclusives. So Rift has access to the greatest amount of quality content (yes Vive owners can use a hack to access some Oculus content) and the Oculus hand controllers are superior, but you have to plug in three cameras to your computer to make Rift offer the same freedom as the others. The hand controllers with Odyssey are slightly more ergonomic than those with other Windows-based headsets, but overall the differences are pretty minor — they're still a little bulky.
Final Recommendation: Worth It
Overall, the Odyssey sits among the best VR headsets on the market offering a resolution improvement not visible in a Rift or Vive today, and greater convenience in setup. With Vive Pro likely to require a hefty premium, Odyssey's integrated audio and microphone combined with a boost to visual quality make it a tempting purchase for the near future.