This week on ResearchVR we dig deep into VR cameras, best practices for shooting and the future of 360-degree video with Sacha Tueni and Robert Scoble at the Upload Collective.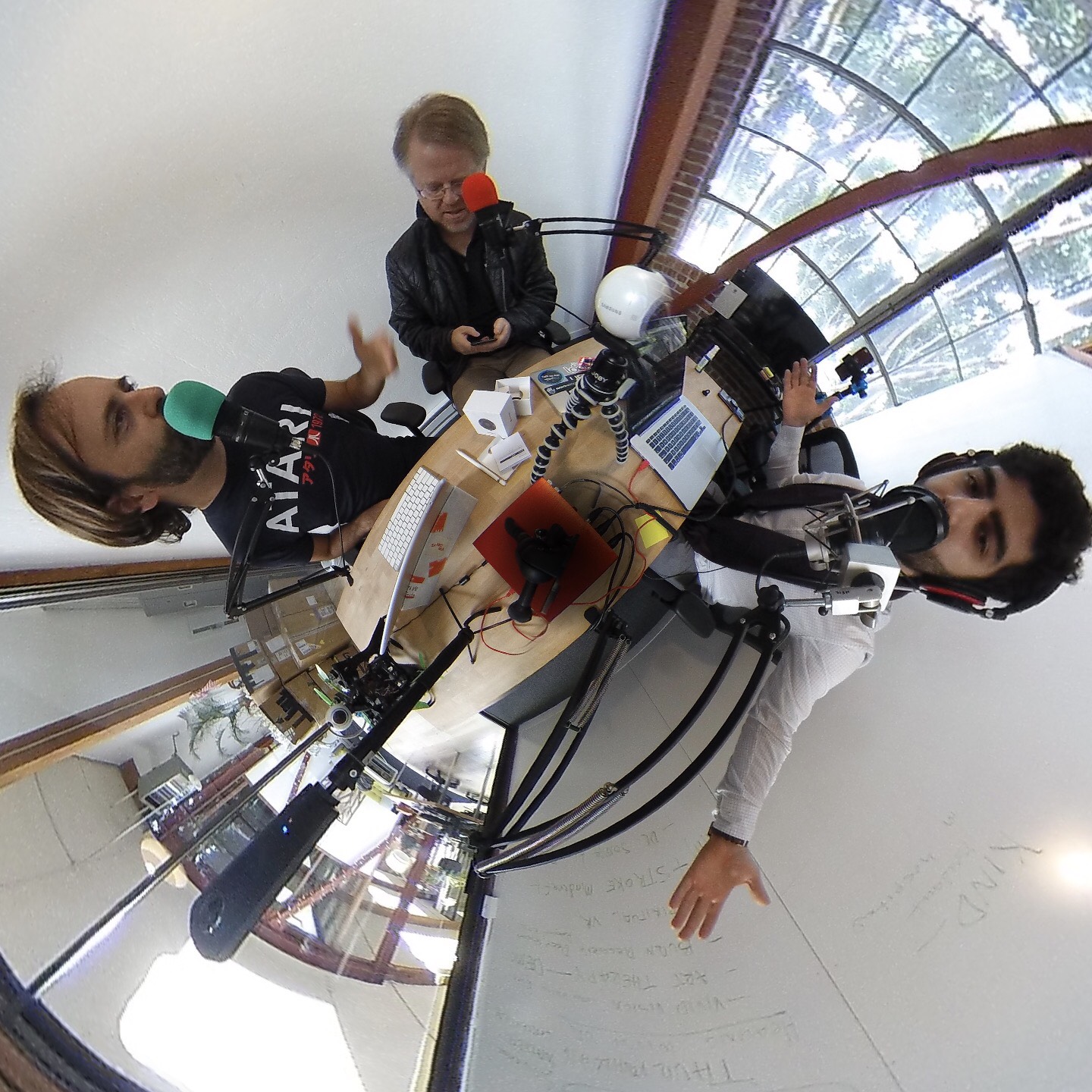 Sacha Tueni is a co-creator of Facebook Zero and now a mentor at the Upload Collective SF. Robert Scoble is the man who made Microsoft look good as a tech evangelist, now entrepreneur in residence at Upload Collective SF. They shared with us their experience and knowledge about 360-degree videos and where they are going.
Episode Preview
What are the use cases for 360-degree videos? How does a user consume it? Why are 360-degree videos so common? And most importantly, does 360-degree video have a future? We address these and many more questions in our exciting discussion with Sacha and Robert.
Coming soon, we're gonna be wearing glasses. In the next year and a half, I think a lot of people are going to start wearing glasses that are going to do full mixed reality. And that's gonna be a perfect time to click on and then see it in 360 vid and full immersion. — Robert Scoble
We identified three groups of 360-degree video producers, grouped by the size of their budget:
Greater than $10k = professional companies, who can easily afford either buying their own rig or renting one.
$500 to $10k = *prosumer* (professional-consumer), meaning those who might use it professionally, but want a quick output.
Less than $500 = consumer, a large group that wants to do spontaneous 360-degree videos and capture the moment.
Virtual Reality, including 360-degree cameras, is a fast developing industry. It is not enough to improve your product on a regular basis, in small steps. Now you need to be lightning-fast. This is why companies like Insta360 are seemingly finding success. Their time-to-market is extremely short thanks to direct connection to manufacturers, little bureaucracy, and quick response to user feedback.
In the industry that is emerging, you have to have startup speed, cause it's not rapid enough to build the version 1.1, 1.2. You need to build version 2, version 3, and an entirely different approach for version 4, and you roll things out. — Sacha Tueni
Since the episode is about 360-degree cameras and video, we did not miss an opportunity to do some testing. Check out the Facebook livestream and tell us: How many 360-degree cameras can you identify?
Learn more in Episode 30 – Let's make a 360 Video! Round-table with Sacha Tueni and Robert Scoble or check out it out on Facebook.