In this episode we discuss one of the main topics in modern VR – Storytelling, with one of the biggest German experts, Astrid Kahmke.
Hackvention 2016 was a very productive time for us. First, we discussed wireless VR with Nicole and Dominic (which happened right around the Upload's hands-on with TPCAST). Second, we took a deep dive into VR storytelling with a top German expert on the topic, Astrid Kahmke.
Currently the Head of First Movie Program in Munich, an initiative of the Bayerisches Filmzentrum to support young filmmakers and creatives, Astrid Kahmke has years of experience in creating and supporting creators of digital storytelling. She organized and hosted a long list of initiatives, spaces and events designed to inspire and provide tools to aspiring artists.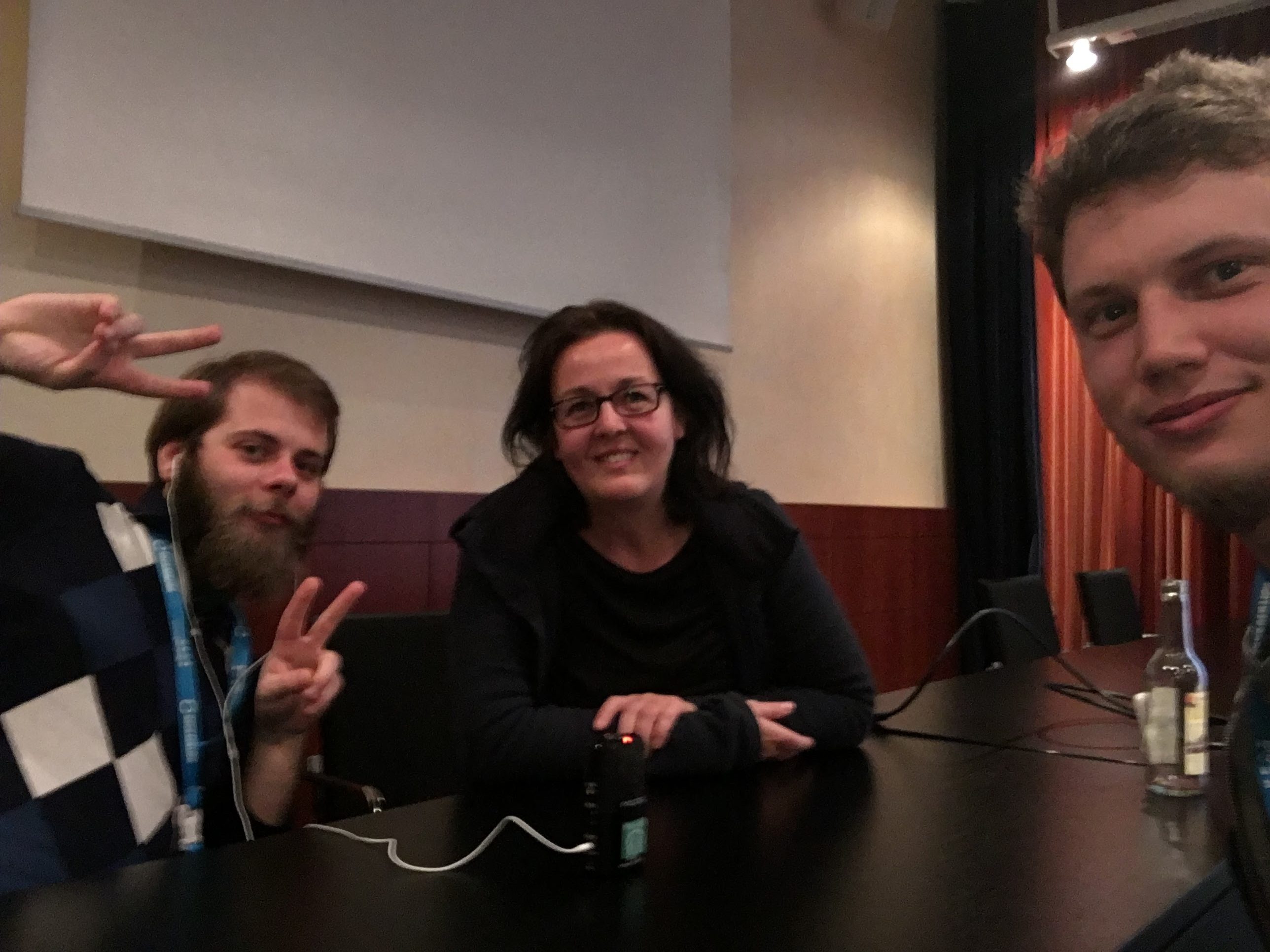 Episode Preview
In one of the recent experiences that Astrid tried out, the gangster pointed a gun right up to her face and then he shot. The blackout was the end of the experience. As a result, she was absolutely paralyzed. She sat there thinking "That did not happen. Somebody shot me in my face in Virtual Reality". After taking of the headset she got really mad about it.
"That's not why we're doing it. That's not why we are telling stories in VR. That's not the reason to shock people, to shock users," Astrid said.
When designing a story in VR, it is crucial to understand what is the position of a user. In VR we enter the world, and that makes us a part of story. We are the character there. And that is so much more powerful than all that we could have experienced before. It is important to understand the power of virtual reality as a storytelling medium not only for the quality of experience, but also because of the increased responsibility on the creator's side.
A major point Astrid made throughout our discussion was that now it's the time to involve storytellers. Create multidisciplinary teams of experts: storytellers, psychologists etc., and push the borders and understanding of a new medium in the right direction.
Discover more thoughts on storytelling in VR, such as the position of a user in a VR story, medium evolution, ethics of VR storytelling and more in our podcast episode Episode 27 – The story is the cupcake, not just the icing.