In the latest Rec Room AMA the developer strongly hinted at porting the app to the upcoming Oculus Quest.
Rec Room is one of the most popular and highly regarded social VR apps to date. It stands apart as more structured than something like VRChat thanks to predefined room types and activities, and more gaming focused than AltSpaceVR, with games ranging from disc golf to a battle royale mode similar to Fortnite.
The developer states that they are "working really hard to bring Rec Room to a bunch of new platforms". He then notes that many people noticed their company logo listed at Oculus Connect 5 in October as working on a Quest game or port. Immediately after, he begins "let's just cut right to it, we are wor-", but is cut off by an intentionally inserted Simpsons technical difficulties image.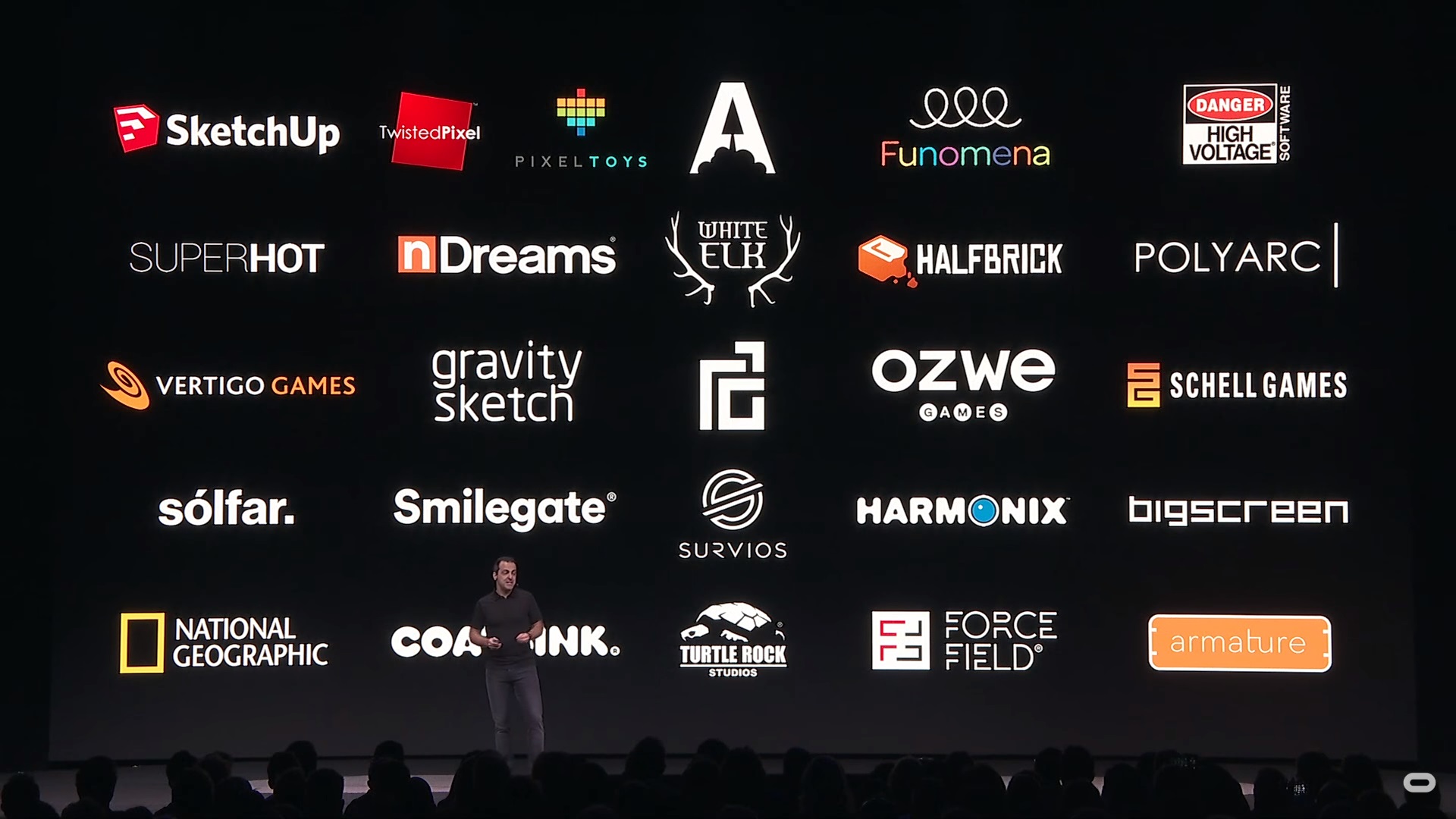 In the past it could have been argued that Against Gravity may be working on a brand new game for Quest. But this AMA makes it clear that they are referring to Rec Room.
Porting Is Hard
The reluctance to make a direct announcement may be due to the sheer difficulty of such a port. The developer goes on to note that porting is a large and difficult task for a small team. Oculus Quest's GPU is significantly less powerful than a PC graphics card. In fact, the developer notes that the time required to conduct this port has even slowed down their regular development.
The art team is specifically mentioned as being heavily focused on the port. This likely refers to the time needed to make lower polygon versions of existing art in the game. At OC5, Oculus showed that shooter Dead and Buried's polygon counts had to be reduced by an order of magnitude to run on Quest.
A Significant Title
Last month Against Gravity revealed that Rec Room had been installed on over 1 million headsets– likely thanks to PSVR support.
If the company is able to port to Quest, it would be a significant title for the $399 standalone headset. Facebook has repeatedly stated the importance of social VR. But the company lacks an app for large scale public interactive social of the sort VRChat and Rec Room offers.
Social VR has the kind of longevity and retention that VR games so far simply can't provide. Rec Room, if the port is successful, could be a game changer for Quest.